https://gymnearme.net.au/backend/profiles/get_profiles?gym_id=3955&include_types=1&include_classes=1&include_features=1&include_social=1&include_memberships=1&include_offers=1&include_hours=1&include_reviews=1&include_google_place=1&include_average_review=1&return_url=1
Category
Gym

Fitness Center

Health Centre
Classes
Functional Studio

Group Classes

Boxing

Martial Arts
Opening Hours
Mon: Open 24 Hours
Tue: Open 24 Hours
Wed: Open 24 Hours
Thu: Open 24 Hours
Fri: Open 24 Hours
Sat: Open 24 Hours
Sun: Open 24 Hours
Membership Plans Available at Jetts Pascoe Vale
24/7 Gym Access: For $14.95 you can access 280+ gyms globally with no lock-in contract, access to the Jetts Member App, access to Personal Training, access to Jetts Fitness Challenges, and free parking and WIFI. For $34.90 you can get unlimited J Series HIIT Team Training and all the same features as the 24/7 Gym Access.
| Plan | Description | Price |
| --- | --- | --- |
| 24/7 GYM ACCESS | | $14.95 - |
| UNLIMITED HIIT TEAM TRAINING + 24/7 GYM ACCESS | J Series HIIT Team Training | $34.90 - |
About Jetts Pascoe Vale
Workout on your terms with no lock-in contracts, low fees, and open 24/7. 100% Australian, with 200+ gyms nationwide.
See what makes Jetts Pascoe Vale the Best Gym in Town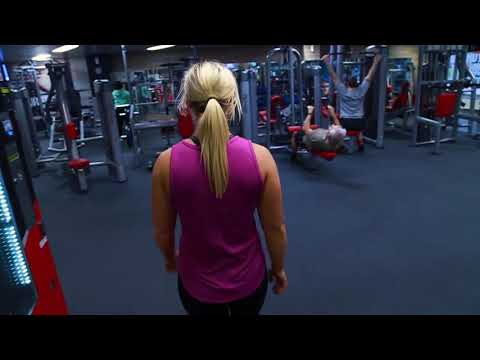 Experience the energy and community at Jetts Pascoe Vale.
See our certified trainers in action and get a feel for the energy and community at our gym. Watch now and come experience the difference at Pascoe Vale.
Get a feel for the lively and supportive atmosphere that sets Jetts Pascoe Vale apart from other gyms in Pascoe Vale
See firsthand the dedication and passion of our certified trainers as they guide and inspire members to reach their fitness goals.
Map
Enquire and view gym prices at Jetts Pascoe Vale. No obligation to join.
Customer Reviews
Jetts Pascoe Vale is a fantastic gym that offers a wide range of facilities and features to its members. Customers love the clean and hygienic environment, the new and well-maintained equipment, and the spaciousness of the gym. The staff are highly praised for their professionalism and friendliness, and for going above and beyond to ensure that customers have a safe and enjoyable experience. Customers also appreciate the convenient opening times and the ample parking available. The J-Series classes are a great way to get fit and have fun, and the personal training options are tailored to each individual's needs. The gym also has strict protocols in place to ensure the safety of its members, such as Covid-19 regulations. All in all, customers are extremely satisfied with their experience at Jetts Pascoe Vale and highly recommend it to others.
Pascovale's beloved gym. I have been training here for the past 3 months. The gym is spacious enough, unlike other Jetts(or it certainly feels spacious). My nearest Jetts is broadmedows one, but I drive extra kms to train here because it is bigger and quieter. Usually not that busy in the off-peak times. All the equipment is fairly new and well maintained, and toilets are mostly clean. I have tried many other gyms in the past, and this is one of my favourites. There is plenty of equipment for cardio as well as weight training. There is plenty of parking in the front parking area. Highly recommended for people who reside in Pascovale or nearby areas.
Vishnu Divakar
This is a fantastic gym; Dee is a legend and super helpful in reaching your fitness goal! I like the way she gives tips and tricks to make the best of every workout, I had been here for just a while and started seeing a drastic change in my energy levels and body. Helped me lose good amount of weight in just 45 days! Would highly recommend to everyone :)
Mohammed Khan
Coming from a different gym franchise which I'd held a membership for 6 years, I was quite nervous to trial a different gym when I moved suburbs. I'm so glad I made that call to ask for a walk through and 3 day trial. The club manager Dee was so lovely and welcoming, I knew right away I would end up joining a few days later. The gym has all of the equipment I need, sufficient space, really friendly PT Staff, and of course - good lighting in the bathrooms! This gym ticks all of my boxes and is the best gym in the area!!!
Josie A