https://gymnearme.net.au/backend/profiles/get_profiles?gym_id=3956&include_types=1&include_classes=1&include_features=1&include_social=1&include_memberships=1&include_offers=1&include_hours=1&include_reviews=1&include_google_place=1&include_average_review=1&return_url=1
Category
Gym

Fitness Center

Health Centre
Opening Hours
Mon: Open 24 Hours
Tue: Open 24 Hours
Wed: Open 24 Hours
Thu: Open 24 Hours
Fri: Open 24 Hours
Sat: Open 24 Hours
Sun: Open 24 Hours
Membership Plans Available at Jetts Penshurst
At Jetts Penshurst, you can get 24/7 gym access with no lock-in contract, access to 280+ gyms globally, the Jetts Member App, Personal Training, Jetts Fitness Challenges, and free parking and WIFI, all for just $16.95 per month.
| Plan | Description | Price |
| --- | --- | --- |
| 24/7 GYM ACCESS | | $16.95 - |
About Jetts Penshurst
Workout on your terms with no lock-in contracts, low fees, and open 24/7. 100% Australian, with 200+ gyms nationwide.
See what makes Jetts Penshurst the Best Gym in Town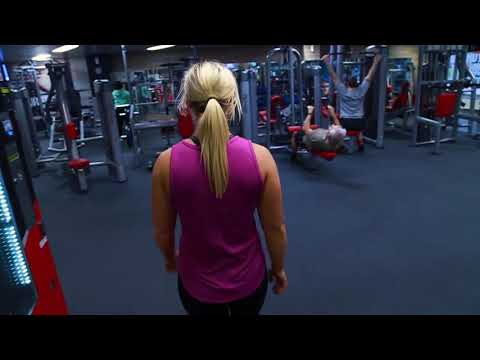 Experience the energy and community at Jetts Penshurst.
See our certified trainers in action and get a feel for the energy and community at our gym. Watch now and come experience the difference at Penshurst.
Get a feel for the lively and supportive atmosphere that sets Jetts Penshurst apart from other gyms in Penshurst
See firsthand the dedication and passion of our certified trainers as they guide and inspire members to reach their fitness goals.
Map
Enquire and view gym prices at Jetts Penshurst. No obligation to join.
Customer Reviews
Jetts Penshurst is a great gym for anyone looking to start on the path to a healthier lifestyle. It is well run and maintained, with professional and helpful staff, great equipment, and a clean and spacious environment. Customers have praised the friendly atmosphere and the helpful staff, who are always willing to assist with any training issues. The gym is also well equipped with high quality machines, and the recent refurbishment has made it even more inviting. Customers have also commented on the affordability of the gym, and the fact that it is open 24 hours a day. The gym also has a great culture, with members motivating each other to reach their fitness goals. Finally, customers have noted that the gym is not crowded at peak times, making it a great place to work out.
I have been a member of Jetts Penshurst for some years now and quite frankly I wouldn't want to work out anywhere else. Jetts Penshurst is relatively small in comparison to other gyms but to my mind that creates a very friendly environment in which to work out which makes training that much more enjoyable. The club is very well run by an experienced manager, Tahlia, who is always willing to assist any member with any training issues they may have either with the equipment or technique etc. I would certainly recommend Jetts Penshurst to anyone looking for a gym where they could start on the path to a healthier lifestyle.
Robert Chipman
I've trained at many gyms over the years and this gym unfortunately has been the worst for me. Only 2 squat racks, tiny bench area for dumbbells, no where practical to do dead lifts..nor do they have a dead lift bar, only regular bars. People slam weights which echo through the whole gym. (ego lifting) 80% of people don't put things back after using them on the dumbbell rack. If you go late enough, you'll deal with a demographic of people that feel it's appropriate to take their shirts off while training. There's also virtually no floor space, so if the gym is reasonably busy and you want to do hip thrusts or any type of exercise that takes up some area, good luck to you. Probably can't be helped considering the area it's operating from, but that doesn't justify what you're paying. Also, staff don't seem to have issues with little children being in the gym while their parents are training. It's commonsense how dangerous It can be when people are throwing around heavy weights in a gym, but that didn't seem to matter at the time. This gym is perfect if you're a casual trainer looking to run on a treadmill for 2 hours. But if you're someone who takes their training seriously, go elsewhere.
y0 Caza
I just want to say that Jetts Penshurst is an amazing Gym and would highly recommend it to anyone looking for a friendly, comfortable environment to train in no matter what your level of experience. They have professional and helpful staff, great equipment and a clean spacious environment. I have also trained at other Jetts locations and have also found them to be awesome but the Penshurst location was my favourite.
Adrian Elterman
I can speak extremely highly of Tahlia who gave me some personal training sessions, and pushed me that little extra. She is knowledge-filled, and always so approachable. I highly recommend Jetts Penshurst. The gym equipment is brand new, it's in a great location, Management is outstanding and I call it my second little home.
Maria Milicevic
Where do I start aside from the great updated facilities only recently done at the end of last year. The staff are amazing friendly and have world of knowledge and happy to help not only their clients but members. The culture at jetts Penshurst is great it's really a gym for everyone beginner to advanced everyone motivates each other and that's what keeps me going every day.
Alexei Billington