https://gymnearme.net.au/backend/profiles/get_profiles?gym_id=3964&include_types=1&include_classes=1&include_features=1&include_social=1&include_memberships=1&include_offers=1&include_hours=1&include_reviews=1&include_google_place=1&include_average_review=1&return_url=1
Category
Gym

Fitness Center

Health Centre
Classes
Group Classes

Functional Studio

Dance

HIIT

Fitness Center

Circuit
Opening Hours
Mon: Open 24 Hours
Tue: Open 24 Hours
Wed: Open 24 Hours
Thu: Open 24 Hours
Fri: Open 24 Hours
Sat: Open 24 Hours
Sun: Open 24 Hours
Membership Plans Available at Jetts Ringwood
For just $14.95 a month, you can get access to 280+ gyms globally, use the Jetts Member App, join fitness challenges, and get free parking and wifi.
| Plan | Description | Price |
| --- | --- | --- |
| 24/7 GYM ACCESS | | $14.95 - |
About Jetts Ringwood
Workout on your terms with no lock-in contracts, low fees, and open 24/7. 100% Australian, with 200+ gyms nationwide.
See what makes Jetts Ringwood the Best Gym in Town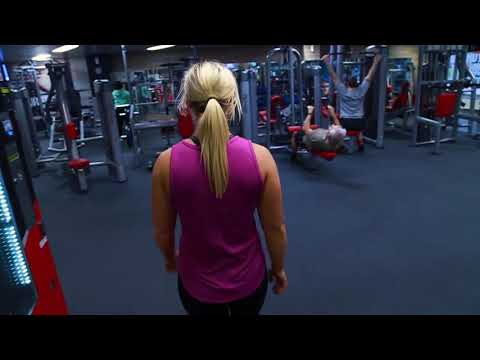 Experience the energy and community at Jetts Ringwood.
See our certified trainers in action and get a feel for the energy and community at our gym. Watch now and come experience the difference at Ringwood.
Get a feel for the lively and supportive atmosphere that sets Jetts Ringwood apart from other gyms in Ringwood
See firsthand the dedication and passion of our certified trainers as they guide and inspire members to reach their fitness goals.
Map
Enquire and view gym prices at Jetts Ringwood. No obligation to join.
Customer Reviews
Jetts Ringwood is a fantastic gym that offers a great range of facilities and features. Customers love the friendly and helpful staff, who are always willing to go the extra mile to help members reach their goals. The gym is always clean and fresh, and the equipment is kept tidy and in good condition. Customers also appreciate the ample parking and the convenient opening times.
The gym offers a variety of classes, personal training options, and exercise and training protocols. Customers have praised the manager, Afro, for being super approachable and friendly, and Davey, the personal trainer, for being fun and helpful. Customers also appreciate the relaxed atmosphere and the ability to work out at their own pace.
Overall, customers have had a great experience at Jetts Ringwood and highly recommend it to others. They love the friendly staff, the great facilities, and the relaxed atmosphere. Customers also appreciate the ample parking and the convenient opening times.
STAFF IS GREAT AND VERY HELPFUL. 5 STAR FOR STAFF. I had an incident today. I enter in gym and owner asked me about mask. I said, I am here for an exercise. She said mask should be visible on any body parts whether you put it on or not. I show her first time today, she didn't had mask on and asking me to follow government compliance. There was few people who already exercised and they had no mask. When I ask about them she said I just came. I said if you are not doing exercise, why have you not put your mask on as per government guideline and she said I met my staff after longtine and wanted to chat face-to-face. I cancelled my membership only because of owner. She had big attitude issue.
Kishan Gol
A gym like no other. Afro (manager) super approachable and friendly, Davey (PT) super fun and helpful. This gym is not for everyone, however if you are looking for a place to workout at your own time (be mindful of some lockdown restrictions) and pace, while having the option of a casual, friendly chat with the staffs during staff hours, this is the gym for you.
Gin Pan