https://gymnearme.net.au/backend/profiles/get_profiles?gym_id=3965&include_types=1&include_classes=1&include_features=1&include_social=1&include_memberships=1&include_offers=1&include_hours=1&include_reviews=1&include_google_place=1&include_average_review=1&return_url=1
Category
Gym

Fitness Center

Health Centre
Classes
Group Classes

Functional Studio

Circuit
Opening Hours
Mon: Open 24 Hours
Tue: Open 24 Hours
Wed: Open 24 Hours
Thu: Open 24 Hours
Fri: Open 24 Hours
Sat: Open 24 Hours
Sun: Open 24 Hours
Membership Plans Available at Jetts Rivervale
Jetts Rivervale offers 24/7 gym access with no lock-in contract, access to 280+ gyms globally, access to the Jetts Member App, access to Personal Training, access to Jetts Fitness Challenges, and free parking and WIFI, all for just $14.95 per month.
| Plan | Description | Price |
| --- | --- | --- |
| 24/7 GYM ACCESS | | $14.95 - |
About Jetts Rivervale
Workout on your terms with no lock-in contracts, low fees, and open 24/7. 100% Australian, with 200+ gyms nationwide.
See what makes Jetts Rivervale the Best Gym in Town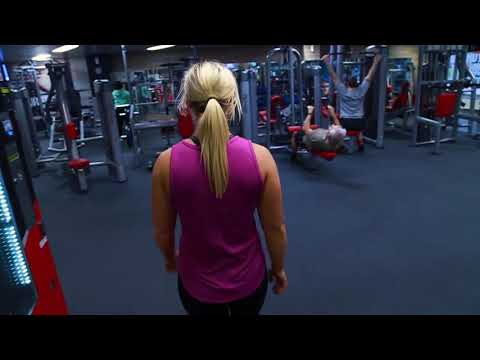 Experience the energy and community at Jetts Rivervale.
See our certified trainers in action and get a feel for the energy and community at our gym. Watch now and come experience the difference at Rivervale.
Get a feel for the lively and supportive atmosphere that sets Jetts Rivervale apart from other gyms in Rivervale
See firsthand the dedication and passion of our certified trainers as they guide and inspire members to reach their fitness goals.
Map
Enquire and view gym prices at Jetts Rivervale. No obligation to join.
Customer Reviews
Jetts Rivervale is a great local gym that offers a wide range of facilities and features. Customers appreciate the affordability of the gym, with no lock-in contracts and flexible membership options. The gym is open 24/7 and is well-maintained and clean, with plenty of equipment including 3 squat racks. The staff are friendly and customer-focused, and the manager, Rob, is highly praised for his customer service and for organising open days, special offers and group fitness classes. Customers also feel safe with the fob entry for 24 hour use.
Overall, customers are very happy with Jetts Rivervale and would highly recommend it to anyone looking for a gym. The staff are friendly and helpful, the equipment is in good condition and the manager is very customer-focused. Customers also appreciate the affordability and flexibility of the gym, as well as the 24/7 access and the feeling of safety that the fob entry provides.
One of the best gym i have ever been a member to. Very convenient and supportive. No lock in contract and very flexible in terms of membership hold and even cancellation. In-fact they are very generous. I highly recommend jetts to everyone who wants to be a part if the gym. Robert who runs the rivervale gym is a very customer friendly man. Further , he is very Prompt and knows his work very well. Will always be a proud member of the gym.
Sonam Rabgay
Rob is an incredible manager, he runs the gym so well keeping everything very clean and tidy. There is plenty of equipment including 3 squat racks! This is more than any other Jetts I have been to. I've been going to the gym for about 6 years now and can't recommend it enough, Rob really makes this gym feel like a home for everyone who goes and participates in the activities he organises including open days, special offers and in cooperation with the PT's, group fitness classes. I'd recommend Jetts Rivervale to anyone interested in getting started with a gym or just wanting to change to a gym with a better atmosphere.
Hayden