https://gymnearme.net.au/backend/profiles/get_profiles?gym_id=3969&include_types=1&include_classes=1&include_features=1&include_social=1&include_memberships=1&include_offers=1&include_hours=1&include_reviews=1&include_google_place=1&include_average_review=1&return_url=1
Category
Gym

Fitness Center

Health Centre
Classes
Dance

Circuit

HIIT

Yoga

Pilates

Zumba

Spin

Boxing

Martial Arts

Group Classes
Opening Hours
Mon: Open 24 Hours
Tue: Open 24 Hours
Wed: Open 24 Hours
Thu: Open 24 Hours
Fri: Open 24 Hours
Sat: Open 24 Hours
Sun: Open 24 Hours
Membership Plans Available at Jetts Rowville
24/7 Gym Access is available for $14.95, and for $34.90 you can get Unlimited HIIT Team Training plus 24/7 Gym Access with access to Jetts Member App, Personal Training, Fitness Challenges, and Free Parking & WIFI at participating gyms.
| Plan | Description | Price |
| --- | --- | --- |
| 24/7 GYM ACCESS | | $14.95 - |
| UNLIMITED HIIT TEAM TRAINING + 24/7 GYM ACCESS | J Series HIIT Team Training | $34.90 - |
About Jetts Rowville
Workout on your terms with no lock-in contracts, low fees, and open 24/7. 100% Australian, with 200+ gyms nationwide.
See what makes Jetts Rowville the Best Gym in Town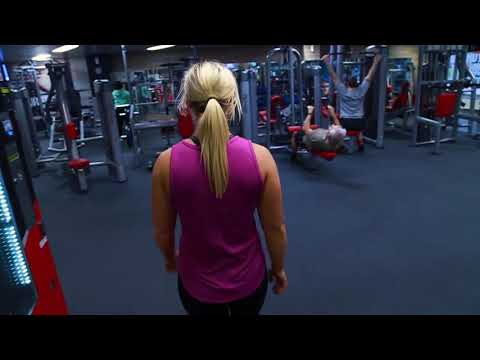 Experience the energy and community at Jetts Rowville.
See our certified trainers in action and get a feel for the energy and community at our gym. Watch now and come experience the difference at Rowville.
Get a feel for the lively and supportive atmosphere that sets Jetts Rowville apart from other gyms in Rowville
See firsthand the dedication and passion of our certified trainers as they guide and inspire members to reach their fitness goals.
Map
Enquire and view gym prices at Jetts Rowville. No obligation to join.
Customer Reviews
Jetts Rowville is a great gym that offers excellent value for money. Customers love the friendly staff, the clean and well-maintained equipment, and the 24/7 access. The staff are highly professional and approachable, and the manager, Fee, is always smiling. The J Series hit sessions are a great way to get a full body workout, and the personal training options are also highly recommended. Customers also appreciate the budget-friendly prices and the convenience of being able to access the gym at any time. The parking is also secure and there are plenty of classes available. Overall, customers are very satisfied with the facilities, features, staff, equipment, security, parking, opening times, types of classes, personal training options, and any exercise or training protocols offered by Jetts Rowville.
It's definitely a budget gym. The equipment is multi-use so there's no bench press for example. Every time you want to b use bench press you need to set up a bench in a squat rack. Also the change rooms are in the toilets. And there's no lockers. There is just a shelf where you can leave stuff and hope its there when you return.
Martin Mio
I'm a member of a different Jetts club, however during the lockdown, the coaches from Jetts Rowville (Feona and Amber) have been running Live sessions for the entire network. These coaches are enthusiastic, knowledgeable and make training at home fun and rewarding. I am sure they bring the same energy in club as well! Highly recommend.
Phillip Michael