https://gymnearme.net.au/backend/profiles/get_profiles?gym_id=3976&include_types=1&include_classes=1&include_features=1&include_social=1&include_memberships=1&include_offers=1&include_hours=1&include_reviews=1&include_google_place=1&include_average_review=1&return_url=1
Category
Gym

Fitness Center

Health Centre
Classes
Group Classes

Yoga

Pilates

Zumba

Dance

Spin

Boxing
Opening Hours
Mon: Open 24 Hours
Tue: Open 24 Hours
Wed: Open 24 Hours
Thu: Open 24 Hours
Fri: Open 24 Hours
Sat: Open 24 Hours
Sun: Open 24 Hours
Membership Plans Available at Jetts St Leonards
24/7 Gym Access is available for $16.95, and for $36.90 you can get unlimited HIIT Team Training plus 24/7 Gym Access with access to Jetts Member App, Personal Training, Fitness Challenges, and free Parking & WIFI.
| Plan | Description | Price |
| --- | --- | --- |
| 24/7 GYM ACCESS | | $16.95 - |
| UNLIMITED HIIT TEAM TRAINING + 24/7 GYM ACCESS | J Series HIIT Team Training | $36.90 - |
About Jetts St Leonards
Workout on your terms with no lock-in contracts, low fees, and open 24/7. 100% Australian, with 200+ gyms nationwide.
St Leonards' best gym - a spacious, light filled gym with cardio, weights, stretch, functional fitness, pin-loaded machines and free small group classes every week. Great crew of Personal Trainers led by our club manager Ave, and fab members who enjoy their training and the mateship at Jetts St Leonards. We are open 24/7, and you benefit from no lock-in contracts giving you total flexibility plus access with your pass to 200 Jetts gyms across Aus and NZ. We're just $16.95 per week membership. Visit us soon at Jetts St Leonards, cnr of Pacific Hwy and Herbert Street, a super - convenient location just above St Leonards station
See what makes Jetts St Leonards the Best Gym in Town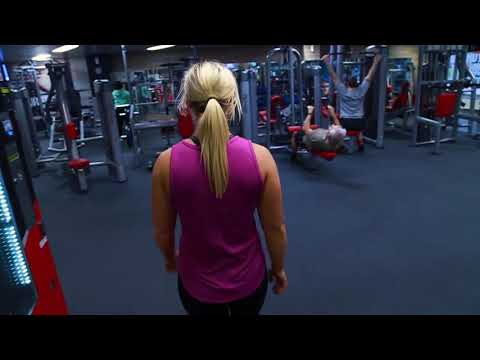 Experience the energy and community at Jetts St Leonards.
See our certified trainers in action and get a feel for the energy and community at our gym. Watch now and come experience the difference at St Leonards.
Get a feel for the lively and supportive atmosphere that sets Jetts St Leonards apart from other gyms in St Leonards
See firsthand the dedication and passion of our certified trainers as they guide and inspire members to reach their fitness goals.
Map
Enquire and view gym prices at Jetts St Leonards. No obligation to join.
Customer Reviews
Jetts St Leonards is a great gym for anyone looking for a comfortable and supportive environment to get fit. Customers love the spaciousness of the gym, the modern equipment, and the friendly staff. The gym is open 24/7 and is never too crowded, making it ideal for those who want to work out at their own pace. The staff are incredibly welcoming and knowledgeable, and the manager Ave is always accommodating and considerate. Customers also appreciate the flexible membership options and the fact that they can freeze their membership when needed.
The gym has a great selection of equipment, including squat racks, bench press, cardio machines, dumbbells, barbells, and a new rack for pull-ups and TRX. The classes are a great way to get started on a fitness journey, and the trainers are dedicated and knowledgeable. The atmosphere is friendly and inviting, and the natural light makes it a pleasant place to work out.
Overall, customers are very satisfied with their experience at Jetts St Leonards. They appreciate the cleanliness, the friendly staff, the modern equipment, and the flexible membership options. The gym is highly recommended for anyone looking for a comfortable and supportive environment to get fit.
I was a member of various gyms in the past, but Jetts in St Leonards is my favorite gym. It's clean, spacious, friendly, and very flexible. I froze my membership when I was on holidays and didn't have to pay any fee, which was great. My favorite time to go is late afternoon, before everyone finishes work, and I would almost have the gym to myself. Strongly recommend
Katerina Chovancikova
The facilities were great for me as an independent gym goer. I usually went between 8-11am most days and found the squat racks, bench press, and open floor space regularly available. A nice and simple gyming experience, would definitely recommend for new and seasoned gym goers. On a personal note, Ave, the gym manager was very considerate and accommodating with freezing my membership when my circumstances changed. If customer service is important for you then Jetts St Leonards is an ideal place.
Steven Zohrab
Small gym open 24 hours. I like that there is an open space (usually for classes) good area if you like to use an open space which I do. Good range of equipment available. Appears to be a new rack for pull-ups & TRX etc which is really slippery I'm needing to use a fair bit of chalk but it's good to have that too.
Monique Gilbert
The staff are incredibly welcoming. Ave the gym manager is incredibly knowlegible and friendly. Unlike a lot of other gyms she makes you feel welcome and encouraged, this makes you want to come back. Rob the trainer has an amazing knowledge base and is one of the best trainers I have ever worked with. He makes you want to work harder. The atmosphere is friendly and anyone is welcome.
liam w