https://gymnearme.net.au/backend/profiles/get_profiles?gym_id=3978&include_types=1&include_classes=1&include_features=1&include_social=1&include_memberships=1&include_offers=1&include_hours=1&include_reviews=1&include_google_place=1&include_average_review=1&return_url=1
Category
Gym

Fitness Center

Health Centre
Classes
Group Classes

Functional Studio

Circuit
Opening Hours
Mon: Open 24 Hours
Tue: Open 24 Hours
Wed: Open 24 Hours
Thu: Open 24 Hours
Fri: Open 24 Hours
Sat: Open 24 Hours
Sun: Open 24 Hours
Membership Plans Available at Jetts Strathpine
For just $14.95 a month, you can get access to 280+ gyms globally, with no lock-in contract, free parking and wifi, access to the Jetts Member App, Personal Training and Fitness Challenges.
| Plan | Description | Price |
| --- | --- | --- |
| 24/7 GYM ACCESS | | $14.95 - |
About Jetts Strathpine
Workout on your terms with no lock-in contracts, low fees, and open 24/7. 100% Australian, with 200+ gyms nationwide.
If you want to be part of a fun and welcoming fitness club, come and see us at our new location. Tamara and the team will happily show you our new equipment/facilities and help you take control of your health & wellbeing.
Our club is big enough to give you the space to enjoy what we have to offer but small enough that you feel part of a supportive community.
With no "lock in contracts' NOW is the perfect time to make a change in your life.
We look forward to seeing you in our club today!
See what makes Jetts Strathpine the Best Gym in Town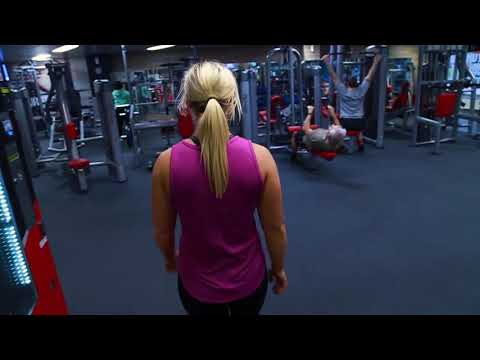 Experience the energy and community at Jetts Strathpine.
See our certified trainers in action and get a feel for the energy and community at our gym. Watch now and come experience the difference at Strathpine.
Get a feel for the lively and supportive atmosphere that sets Jetts Strathpine apart from other gyms in Strathpine
See firsthand the dedication and passion of our certified trainers as they guide and inspire members to reach their fitness goals.
Map
Enquire and view gym prices at Jetts Strathpine. No obligation to join.
Customer Reviews
Jetts Strathpine is a great gym with plenty of features and facilities that customers love. The staff are energetic and helpful, and the club manager, Tamara, is highly praised for her professionalism and friendliness. The gym is well-maintained and has plenty of equipment, including a four-piece power rack, so there is always something to suit everyone's needs. Customers also appreciate the low pricing and no lock-in contracts, as well as the fact that the gym is always kept clean and tidy.
The personal trainers are professional and knowledgeable, and can help with injury rehabilitation and sports performance. Customers also love the friendly atmosphere and the fact that everyone smiles and says hello. The gym is also well-lit and secure, with plenty of cleaning equipment on hand to keep customers safe.
Overall, customers are very happy with Jetts Strathpine and highly recommend it. They love the staff, the facilities, the equipment, the security, the pricing, and the friendly atmosphere. It is clear that Jetts Strathpine is a great gym and a great place to work out.
While the gym was bigger than other Jetts I've been to, there wasn't a lot of extra equipment. The only sanitizing equipment was a dry paper towel with pump gel, compared to other Jetts that have sanitizing wet wipes. Several people in the gym didn't have towels, but I'm pretty sure they weren't members as they followed other people into the gym. I'm a happy Jetts member, but I'm not going back to the Strathpine gym.
Colin Geddes
Before it got moved next door I thought it was still a very good gym, now its moved next door into a larger space it feels better than most jetts I've been too, all new equipment but still some of their old stuff giving it a good worn feel. I went after hours and it was very tidy and smelt nice (unlike other jetts). I would switch to this gym if I didn't have such a community at the other jetts. Love what they've done with the place and especially that 4 piece power rack. That is awesome.
Usamah Qureshi