https://gymnearme.net.au/backend/profiles/get_profiles?gym_id=3984&include_types=1&include_classes=1&include_features=1&include_social=1&include_memberships=1&include_offers=1&include_hours=1&include_reviews=1&include_google_place=1&include_average_review=1&return_url=1
Category
Gym

Fitness Center

Health Centre
Opening Hours
Mon: Open 24 Hours
Tue: Open 24 Hours
Wed: Open 24 Hours
Thu: Open 24 Hours
Fri: Open 24 Hours
Sat: Open 24 Hours
Sun: Open 24 Hours
Membership Plans Available at Jetts Varsity Lakes
For just $14.95 a month, you can get access to 280+ gyms globally, use the Jetts Member App, take part in fitness challenges, and enjoy free parking and wifi.
| Plan | Description | Price |
| --- | --- | --- |
| 24/7 GYM ACCESS | | $14.95 - |
About Jetts Varsity Lakes
Workout on your terms with no lock-in contracts, low fees, and open 24/7. 100% Australian, with 200+ gyms nationwide.
See what makes Jetts Varsity Lakes the Best Gym in Town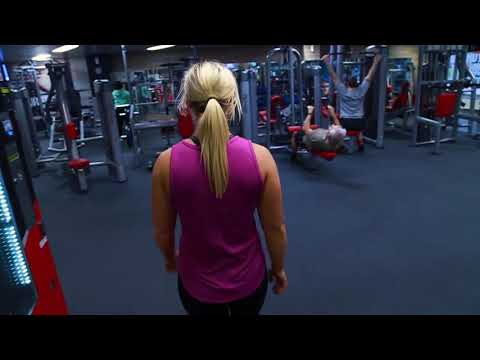 Experience the energy and community at Jetts Varsity Lakes.
See our certified trainers in action and get a feel for the energy and community at our gym. Watch now and come experience the difference at Varsity Lakes.
Get a feel for the lively and supportive atmosphere that sets Jetts Varsity Lakes apart from other gyms in Varsity Lakes
See firsthand the dedication and passion of our certified trainers as they guide and inspire members to reach their fitness goals.
Map
Enquire and view gym prices at Jetts Varsity Lakes. No obligation to join.
Customer Reviews
Jetts Varsity Lakes is a fantastic gym that offers a great range of facilities and features to its members. Customers love the friendly and professional staff, the clean and tidy environment, and the wide variety of equipment available. The staff are always willing to help and provide advice, and the manager is very approachable and welcoming. The gym also offers a range of classes and personal training options, as well as exercise and training protocols.
The gym is also conveniently located in a tranquil neighbourhood, with plenty of parking space and 24-hour access. Customers also appreciate the small group classes, which make training social and fun. The gym also offers a full body scan to help members identify areas where they need to improve, as well as meal plans and nutrition information.
Overall, customers are extremely satisfied with their experience at Jetts Varsity Lakes. They love the friendly atmosphere, the helpful staff, and the great range of equipment and services available. The gym is also very affordable, making it a great value for money.
Surprisingly good gym for where it is tucked away and hidden. Really doesn't look like the photos any more. I appreciate that the music here is better than at other gyms. Definately creates a better vibe to work out to. But what's up with those tread mills? They're the oldest hunks I've ever run on at a gym. They're just out-dated. Honestly my first impressions of them made my friend and I laugh because they sounded like star trek sound effects from the 1960's series.
Ace Stephan
I was so hesitant to join a gym as I'm certainly not a gym junkie and had quite a lot of work to do. From the moment I walked into this gym I felt welcomed and cared for. The staff and patrons are super friendly and fun! The kind of people you look forward to seeing in a sweaty terrible state! The trainers are knowledgable and the small group classes make training social and fun. Yes I said it! Training is fun! There is something for everyone from the dedicated athlete to the less confident and it's great value for money. If you are looking for a place where you are more than just a faceless number in many, this is the gym to get connected into. I'll welcome you and so will everyone else!
kerryn devine
Jetts Varsity Lakes is one of the friendliest gyms I've been too. All the staff are so helpful and readily assist if asked. The Manager is so friendly and approachable and goes out of his way to make me feel welcome which is a nice change from other gyms I've been to in the past where I've been treated as just another number! Definitely love the community atmosphere at Jetts Varsity.
Mauricio Gutierrez
Very convenient quiet gym in Varsity Lakes with lots of parking space. Well equipped and maintained, all machines are in good working order. Place is always clean and tidy, and I must admit very cheap memberships rates! Professional and very friendly staff always ready to help and assist. I'm currently doing my PT and getting amazing results fast! If interested in PT sessions I highly recommend you speak with Ty, this guy knows his stuff. Form meal plans to complete body overhaul
Aleks Bjelja