https://gymnearme.net.au/backend/profiles/get_profiles?gym_id=3989&include_types=1&include_classes=1&include_features=1&include_social=1&include_memberships=1&include_offers=1&include_hours=1&include_reviews=1&include_google_place=1&include_average_review=1&return_url=1
Category
Gym

Fitness Center

Health Centre
Opening Hours
Mon: Open 24 Hours
Tue: Open 24 Hours
Wed: Open 24 Hours
Thu: Open 24 Hours
Fri: Open 24 Hours
Sat: Open 24 Hours
Sun: Open 24 Hours
Membership Plans Available at Jetts Williams Landing
Jetts Williams Landing offers 24/7 gym access with no lock-in contract, access to 280+ gyms globally, access to the Jetts Member App, access to Personal Training, access to Jetts Fitness Challenges, and free parking and WIFI, all for just $14.95 per month.
| Plan | Description | Price |
| --- | --- | --- |
| 24/7 GYM ACCESS | | $14.95 - |
About Jetts Williams Landing
Workout on your terms with no lock-in contracts, low fees, and open 24/7. 100% Australian, with 200+ gyms nationwide.
See what makes Jetts Williams Landing the Best Gym in Town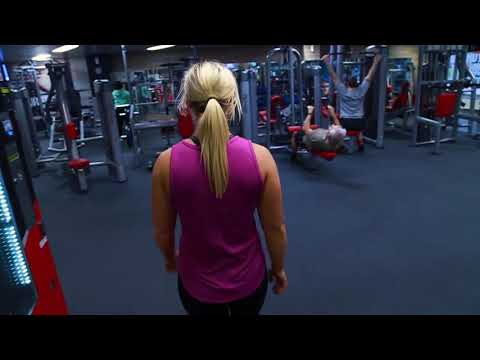 Experience the energy and community at Jetts Williams Landing.
See our certified trainers in action and get a feel for the energy and community at our gym. Watch now and come experience the difference at Williams Landing.
Get a feel for the lively and supportive atmosphere that sets Jetts Williams Landing apart from other gyms in Williams Landing
See firsthand the dedication and passion of our certified trainers as they guide and inspire members to reach their fitness goals.
Map
Enquire and view gym prices at Jetts Williams Landing. No obligation to join.
Customer Reviews
Jetts Williams Landing is a great gym that offers a wide range of modern equipment and features. Customers love the friendly and professional staff, especially Tommy and Chelsea, who are always willing to help and provide interesting variations to use the equipment. The gym is always clean and well maintained, with plenty of parking nearby and well lit streets for safety. Customers also appreciate the easy access key deposit and direct debit payment options.
The gym has a great atmosphere and is a fun place to work out. Customers have commented on the lack of wait time for equipment and the friendly atmosphere. They also appreciate the clean bathrooms and mirrors, which allow them to see themselves getting fitter.
Overall, customers are very satisfied with their experience at Jetts Williams Landing. They appreciate the modern equipment, friendly staff, and clean environment. They also enjoy the convenience of the access key deposit and direct debit payment options. Customers have commented positively on the atmosphere, lack of wait time for equipment, and the clean bathrooms and mirrors.
No body response to my calls, emails. Also visit the gym during staff members timing, but no staff member were there. I want to cancel my membership. Deducting money from my card regularly. Also when I join the gym , charges were different. Now they increase fees and keep deducting from my card. At least they should notify me about this. It's more than a year , I haven't go to gym. But I am paying regularly. Worst experience. My membership no. is 8629608. Plz respond early, otherwise I hv to raise complaint.
Karanvir Sandhu
The hygiene was terrible when i visited on the weekend. The gym is quite new with great equipment. However it had run out of sterile wipes in the entire gym. Then when i went to shower they appeared not to have be cleaned for a cery long time. The white tiles were greasy and dirty. They also had mould growing in the corners. Not just in the silicone but on the actual tiles. Real shame as it looked like it could be a great gym.
Beven Hanlon
One of the best gym in west. Staff was very professional, friendly. If you go for PT need to give special mention about Tommy and Chelsea, they were genuine, knowledgeable, passionate, approachable and fun! Tommy will always be happy to show you interesting variations to use the equipments. Tell him, he is not good as Chelsea and see what happens next
Hari Varma