https://gymnearme.net.au/backend/profiles/get_profiles?gym_id=5422&include_types=1&include_classes=1&include_features=1&include_social=1&include_memberships=1&include_offers=1&include_hours=1&include_reviews=1&include_google_place=1&include_average_review=1&return_url=1
Category
Gym

Martial Arts

Womens Only Gym
Opening Hours
Mon: 06:00 - 21:00
Tue: 06:00 - 21:00
Wed: 06:00 - 21:00
Thu: 06:00 - 21:00
Fri: 06:00 - 19:00
Sat: 07:00 - 13:30
Sun: 08:00 - 13:15
Membership Plans Available at KX Pilates Alexandria
Kx Pilates Alexandria Pilates Studio offers a variety of classes at different prices, ranging from $15 for a single class to $100 for a 10-class package. All classes include access to professional instructors and equipment to help you reach your fitness goals.
About KX Pilates Alexandria
New to reformer Pilates? KX Pilates trainers are there for you every step of the way and are your personal mentor for each workout.
KX Pilates is a modern evolution of reformer Pilates which unleashes your true potential through intensive movement, passionate power and invigorating energy. Enjoy the journey and love the results as you take your health and fitness to the next level with KX.
Our philosophy is simple: small, continuous improvements lead to big rewards. Your tomorrow-self will thank you for what you do with us today.
We offer a revolutionary, fast paced, high intensity, body-toning workout in just 50 minutes. Workout smarter, not longer, fusing elements of traditional reformer pilates with cardio and endurance training for a high intensity workout.
See what makes KX Pilates Alexandria the Best Gym in Town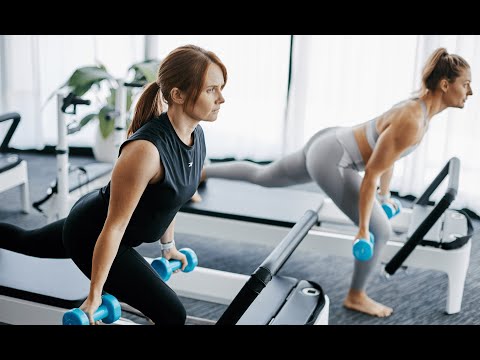 Experience the energy and community at KX Pilates Alexandria.
See our certified trainers in action and get a feel for the energy and community at our gym. Watch now and come experience the difference at Alexandria.
Get a feel for the lively and supportive atmosphere that sets KX Pilates Alexandria apart from other gyms in Alexandria
See firsthand the dedication and passion of our certified trainers as they guide and inspire members to reach their fitness goals.
Map
Enquire and view gym prices at KX Pilates Alexandria. No obligation to join.
Customer Reviews
Kx Pilates Alexandria Pilates Studio is a beautiful and new location that is naturally lit and has great trainers. Customers have praised Eliza and Tuscany's classes, and have said that they highly recommend the studio. The studio has great trainers, and customers have said that they enjoy the classes. The studio also has great features, such as secure parking, opening times that are convenient for customers, and a variety of classes and personal training options. The studio also has top-of-the-line equipment and exercise protocols that are designed to help customers reach their fitness goals. Overall, customers have said that they are very satisfied with the studio and would highly recommend it to others.