https://gymnearme.net.au/backend/profiles/get_profiles?gym_id=5417&include_types=1&include_classes=1&include_features=1&include_social=1&include_memberships=1&include_offers=1&include_hours=1&include_reviews=1&include_google_place=1&include_average_review=1&return_url=1
Category
Gym

Martial Arts

Womens Only Gym
Opening Hours
Mon: 06:00 - 00:00
Tue: 06:00 - 00:00
Wed: 06:00 - 00:00
Thu: 06:00 - 00:00
Fri: 06:00 - 00:00
Sat: 07:00 - 13:30
Sun: 07:00 - 12:30
Membership Plans Available at KX Pilates Potts Point
Kx Pilates Potts Point Pilates Studio offers a variety of classes at different prices, ranging from $15 for a single class to $100 for a 10-class package. With each class, you can enjoy a full-body workout that will help you build strength, flexibility, and balance.
About KX Pilates Potts Point
New to reformer Pilates? KX Pilates trainers are there for you every step of the way and are your personal mentor for each workout.
A modern, sleek pilates studio set in Potts Point. The team at Potts Point is ready to help you experience a revolutionary, fast paced, high intensity, body-toning workout in just 50 minutes. Workout smarter, not longer. We have a fantastic team of professional trainers who know exactly what our clients are looking for in a workout while adding their own sprinkle of magic.
See what makes KX Pilates Potts Point the Best Gym in Town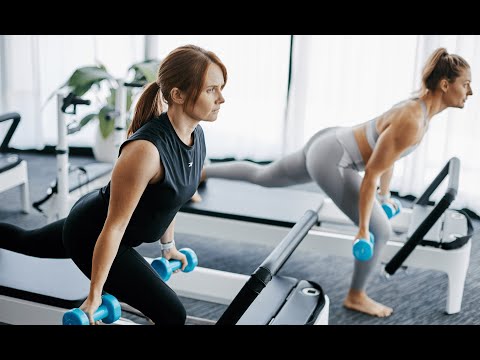 Experience the energy and community at KX Pilates Potts Point.
See our certified trainers in action and get a feel for the energy and community at our gym. Watch now and come experience the difference at Potts Point.
Get a feel for the lively and supportive atmosphere that sets KX Pilates Potts Point apart from other gyms in Potts Point
See firsthand the dedication and passion of our certified trainers as they guide and inspire members to reach their fitness goals.
Map
Enquire and view gym prices at KX Pilates Potts Point. No obligation to join.
Customer Reviews
Kx Pilates Potts Point Pilates Studio is a fantastic place to get a great workout. Customers love the challenging workouts and the friendly staff. The introductory package of five classes for $50 is a great way to get started and customers have reported feeling stronger after each class. The classes are intense and customers can expect to sweat a lot, but they love every minute of it.
The staff at Kx Pilates Potts Point Pilates Studio are friendly and welcoming, making the experience enjoyable for everyone. Customers have praised the staff for their helpfulness and professionalism. The studio is also well-equipped with the latest equipment and offers a variety of classes, from beginner to advanced.
The studio also offers personal training options and exercise and training protocols to help customers reach their fitness goals. The studio is secure and has ample parking, and the opening times are convenient for those with busy schedules. All in all, customers have had a great experience at Kx Pilates Potts Point Pilates Studio and would highly recommend it to anyone looking for a great workout.
I recently completed the Introductory Package (5 classes for $50) and I am hooked!! Every fibre of my body is sore but I've left every class feeling stronger then the one before and literally looking like a hot mess. Be prepared to sweat your butt off but love every minute of their challenging workouts.. except for maybe the lunges... Cause they hurt.
Stephanie Beacroft