https://gymnearme.net.au/backend/profiles/get_profiles?gym_id=5465&include_types=1&include_classes=1&include_features=1&include_social=1&include_memberships=1&include_offers=1&include_hours=1&include_reviews=1&include_google_place=1&include_average_review=1&return_url=1
Category
Yoga Studio

Pilates Studio
Opening Hours
Mon: 06:00 - 21:00
Tue: 06:00 - 21:00
Wed: 06:00 - 21:00
Thu: 06:00 - 21:00
Fri: 06:00 - 19:30
Sat: 07:00 - 17:00
Sun: 08:00 - 19:00
Membership Plans Available at Love Athletica Pilates Hawthorn, Camberwell
Love Athletica Hawthorn East offers an introductory 5 class offer for $60, monthly 8, 12, and 16 class packs for $185, $240, and $280 respectively, and casual 5, 10, and 20 class packs for $150, $280, and $500 respectively, all with access to all 5 studios and valid for different lengths of time.
| Plan | Description | Price |
| --- | --- | --- |
| 5 Class Intro offer | | $60 - |
| Monthly 8 Class Pack | | $185 - monthly |
| Monthly 12 Class Pack | | $240 - monthly |
| Monthly 16 Class Pack | | $280 - monthly |
| Casual 5 Class Packs | | $150 - monthly |
| Casual 10 Class Packs | | $280 - monthly |
| Casual 20 Class Packs | | $500 - monthly |
About Love Athletica Pilates Hawthorn, Camberwell
We are an Athletic Reformer Pilates Fusion. Cardio Strength Training with a
Yoga Inspired flow to finish. All the burn. All the feels. 5 Classes $55
New clients only
Athletic Reformer Pilates Classes
See what makes Love Athletica Pilates Hawthorn, Camberwell the Best Gym in Town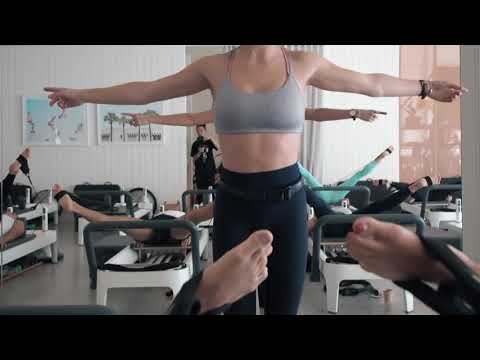 Experience the energy and community at Love Athletica Pilates Hawthorn, Camberwell.
See our certified trainers in action and get a feel for the energy and community at our gym. Watch now and come experience the difference at Hawthorn East.
Get a feel for the lively and supportive atmosphere that sets Love Athletica Pilates Hawthorn, Camberwell apart from other gyms in Hawthorn East
See firsthand the dedication and passion of our certified trainers as they guide and inspire members to reach their fitness goals.
Map
Enquire and view gym prices at Love Athletica Pilates Hawthorn, Camberwell. No obligation to join.
Customer Reviews
Love Athletica Hawthorn East is a fantastic Pilates studio that offers a variety of classes and personal training options. Customers love the studio for its modern equipment, clean and inviting atmosphere, and friendly and knowledgeable instructors. Customers have praised the instructors for their warm and professional demeanour, as well as their ability to provide challenging yet customisable classes. They also appreciate the variety of classes and the attention to detail and technique that the instructors provide. Customers have also commented on the positive vibes and energy that the studio provides, as well as the motivating and encouraging environment. Additionally, customers have praised the studio for its convenient location and ample parking. All in all, Love Athletica Hawthorn East is a great place to get fit and have fun while doing it!
Love Athletica would be the only pilate studio I go for my workout to get my flexibility and strength trainings. All the trainers are super nice and friendly and it's not intimidating at all. They have these reformer machines which are great and easy to use and you can adjust the resistance according to your needs. Perfect for beginners and experienced. Sharon, Ella and Christine are all fantastic and great ambassadors for the brand. Easy parking and close to great food in the Camberwell area
Frederick Pui
I initially signed up with the Introductory offer and have been committing to reformer pilates 3-4 times per week with their class packs. I absolutely love Sharon's classes, her workouts are spicy & creative! I especially appreciate that she offers a variety of modifications if you want to tune up or down the workout to what your body is feeling. One of the best investments I have ever made for my health and self-care. Thank you Sharon and LA ❤️
Jennifer Trieu
Best Pilates studio! Every instructor is so welcoming and very helpful. I have been coming here for now 2 years and just fell in love with the place. I am now a regular coming to the Hawthorn East studio 4/5 times weekly. I do not dread going to exercise, it's quiet the opposite I want to always go! The studio is beautiful, love the music and most of all the atmosphere. If you like Pilates I recommend coming to LA and you will never go back to any where else.
Gabriela Flores
Love the LA classes I have been to at this studio. I have just bought a challenge pass and am really enjoying it. All the classes I have been to are so much fun and a great work out. Though the classes are varied depending on the instructor, I enjoy that there is a good warm up, a good way to get your heart rate up then a good cool down. Highly recommend!
Janelle Hing
I have loved my experience at Love Athletica Hawthorn East! I had never tried reformer Pilates before and wanted to give it a crack and have really enjoyed it! The whole team are all so lovely and have given me plenty of options to support my lower back issues. I highly recommend giving this studio a go if you have been considering trying reformer Pilates!
Shannon Aland