https://gymnearme.net.au/backend/profiles/get_profiles?gym_id=5319&include_types=1&include_classes=1&include_features=1&include_social=1&include_memberships=1&include_offers=1&include_hours=1&include_reviews=1&include_google_place=1&include_average_review=1&return_url=1
Opening Hours
Mon: 05:00 - 20:30
Tue: 05:00 - 20:30
Wed: 05:00 - 20:30
Thu: 05:00 - 20:00
Fri: 05:00 - 19:30
Sat: 06:00 - 14:30
Sun: 00:00 - 11:00
Membership Plans Available at Orangetheory Fitness Aspley
At Orangetheory Aspley, you can choose from a variety of membership options, ranging from single classes to monthly packages, with each option offering access to a range of fitness classes and equipment.
About Orangetheory Fitness Aspley
Orangetheory Fitness is the latest high intensity workout that's scientifically proven to spike your metabolism and boost energy. Try us for free today!
Orangetheory is a 1-hour, full-body workout, focused on training endurance, strength and power.
We use heart rate-based interval training, which burns more calories post-workout than traditional exercise. When wearing our exclusive OTbeat heart rate monitors, your real-time results are displayed on large screens throughout the studio.
Intensity is based on your own individual heart rate zones, making the workout effective for all fitness levels. To top it off, our certified coaches lead the workout to prevent you
Our interval based workout with heart rate monitor will produce increased muscle Endurance, Strength and Power.
All this with energetic music, a talented group of fitness coaches and a high-energy
Try it for free today!
See what makes Orangetheory Fitness Aspley the Best Gym in Town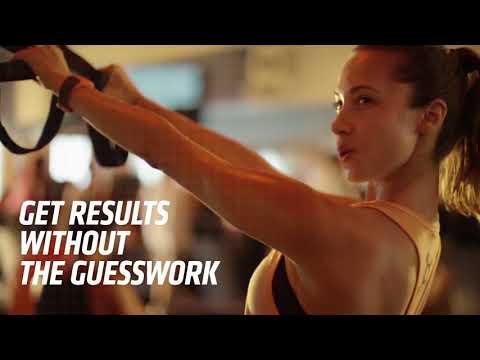 Experience the energy and community at Orangetheory Fitness Aspley.
See our certified trainers in action and get a feel for the energy and community at our gym. Watch now and come experience the difference at Aspley.
Get a feel for the lively and supportive atmosphere that sets Orangetheory Fitness Aspley apart from other gyms in Aspley
See firsthand the dedication and passion of our certified trainers as they guide and inspire members to reach their fitness goals.
Map
Enquire and view gym prices at Orangetheory Fitness Aspley. No obligation to join.
Customer Reviews
Orangetheory Aspley is an amazing fitness centre that offers a wide range of services and features. Customers love the friendly staff, the welcoming atmosphere, and the customised approach to each individual's fitness journey. The trainers are patient and knowledgeable, and the heart rate monitors help customers track their progress. The classes are challenging and varied, and the after-burn effect of the workouts is an added bonus.
The equipment is top-notch and the facility is clean and well-maintained. The team at Aspley is passionate about helping customers reach their fitness goals and they are always willing to go the extra mile to ensure that customers are satisfied. The pricing is also competitive and there are no annual contracts, so customers can join and leave as they please.
Overall, customers are extremely satisfied with their experience at Orangetheory Aspley. They love the team, the workouts, and the results they are seeing. The staff is friendly and knowledgeable, and the facility is clean and well-maintained. Customers are able to track their progress with the heart rate monitors, and the after-burn effect of the workouts is an added bonus. With competitive pricing and no annual contracts, customers can join and leave as they please.
None of the staff know what's going on. Clients state to them they are in financial trouble. They make it seem like they want to help but they don't. They give you wrong figures and even when they have staffing issues, they don't pass this on to clients and how that can affect them finding out information. Not to mention I'm sure they've breached privacy policies by discussing clients times etc with other clients. Not to mention equipment quite often breaking. It was good a year, 18 months ago but over recent months it's gone down hill- and I haven't even attended. Absolutely poor customer service. Money better spent at another gym with a PT.
Chip Photography
Orangetheory is an absolute joke of a franchise, Orangetheory Aspley in Australia still hasn't paid me my super from 3 years ago after asking multiple times, I won't not pursue this like so many other just give up, I have a right and that was my earned money, buisness like Orangetheory are taking advantage and know they can get away with not paying, and making money off members & staff is ridiculous
carly bell
I have been going to Orange Theory Aspley for 9 months now and in that time I can't rate the service, the workouts the trainers and the staff highly enough. I have 3 daughters and they all train with me at Aspley too. We walk out fo the studio knowing we have had a session that has pushed us to our own personal limits. Not only do my daughters train with me but my brother, best friends, their family and even my coworkers. Thanks Orange Theory
Helen Jones
Amazing workouts, always feel so good after a session! The fact that the coaches are awesome and cutomise their approach for each individual is amazing! I would highly recommend this workout for anyone at any fitness level as it's in a group setting but the exercises can always be regressed or advanced. The heart rate monitors are cool as you can track your progress! Love the fact you can have up to 36 hours of after burn after a session!!!
Steph Allen