https://gymnearme.net.au/backend/profiles/get_profiles?gym_id=5321&include_types=1&include_classes=1&include_features=1&include_social=1&include_memberships=1&include_offers=1&include_hours=1&include_reviews=1&include_google_place=1&include_average_review=1&return_url=1
Classes
Strength Training

Circuit

HIIT

Group Classes
Opening Hours
Mon: 05:00 - 21:00
Tue: 05:00 - 21:00
Wed: 05:00 - 21:00
Thu: 05:00 - 21:00
Fri: 05:00 - 18:30
Sat: 06:00 - 13:30
Sun: 06:00 - 12:00
Membership Plans Available at Orangetheory Fitness Gunghalin
At Orangetheory Gungahlin, you can choose from three different membership options: Basic ($20/month), Plus ($30/month), and Premium ($40/month). Each membership offers access to unlimited classes, personalized coaching, and access to the latest fitness technology.
About Orangetheory Fitness Gunghalin
Orangetheory Fitness is the latest high intensity workout that's scientifically proven to spike your metabolism and boost energy. Try us for free today!
Orangetheory is a 1-hour, full-body workout, focused on training endurance, strength and power.
We use heart rate-based interval training, which burns more calories post-workout than traditional exercise. When wearing our exclusive OTbeat heart rate monitors, your real-time results are displayed on large screens throughout the studio.
Intensity is based on your own individual heart rate zones, making the workout effective for all fitness levels. To top it off, our certified coaches lead the workout to prevent you
Our interval based workout with heart rate monitor will produce increased muscle Endurance, Strength and Power.
All this with energetic music, a talented group of fitness coaches and a high-energy
Try it for free today!
See what makes Orangetheory Fitness Gunghalin the Best Gym in Town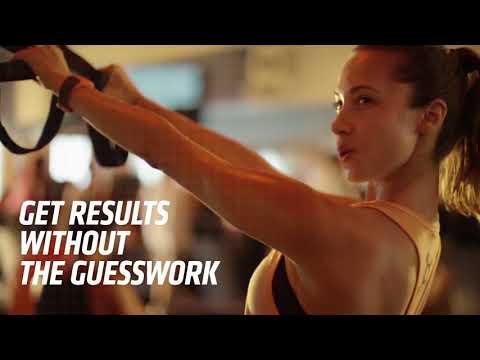 Experience the energy and community at Orangetheory Fitness Gunghalin.
See our certified trainers in action and get a feel for the energy and community at our gym. Watch now and come experience the difference at Gungahlin.
Get a feel for the lively and supportive atmosphere that sets Orangetheory Fitness Gunghalin apart from other gyms in Gungahlin
See firsthand the dedication and passion of our certified trainers as they guide and inspire members to reach their fitness goals.
Map
Enquire and view gym prices at Orangetheory Fitness Gunghalin. No obligation to join.
Customer Reviews
Orangetheory Gungahlin is a life-changing gym that offers an amazing fitness experience. Customers love the friendly staff, the clean studio, and the great vibe. The classes are well structured and tailored to individual needs and fitness levels, and the coaches provide clear instructions and feedback on running techniques. The classes are varied and challenging, and the heart rate monitors help customers to gauge their effort and stay in their target 'orange' zone.
The staff and trainers are friendly, helpful, and motivating, and the membership is incredibly varied in age, gender, and ability. Everyone is made to feel welcome and included, and the events throughout the year are not pushy. The pricing is reasonable and the recent reductions make it a better offer than similar class-based gyms.
Overall, customers love the atmosphere, the staff, the classes, and the results they are getting from their workouts. They recommend Orangetheory Gungahlin to anyone wanting to lose weight and get fit, and they are sure that they won't be disappointed.
A life changing gym! I've noticed significant improvement in my fitness within a few months of attending classes at Orange Theory. Paul's classes are fantastic. His instructions are clear, he regularly gives feedback on running techniques and explains why these techniques are important for strength, endurance and prevention of injury. I've learned to be a stronger runner.
Lisa B
I've only recently returned to fitness, and this gym does some amazing work. The machines and "tools" are all clean and well maintained. The regimes are all well thought out, and while VERY challenging, are designed to be flexible for all fitness levels - even the very very fit, or those recovering from illness. My favorite thing is the heart rate monitors that gameify your training, earning you SPLAT points for going extra hard and allowing you to track how well your are working out any given day. There are no "wasted" session as long as you have the dedication to turn up as often as you can and put in 100%. The staff are also very friendly and helpful, and the payment scheme is a fortnightly deal allowing you to attend as often as you like either very early or very late.
Thomas "B-B" Blackman-Bishop
I absolutely love this place. The trainers/coaches are amazing. The classes are pretty intense but there's options within the class to adapt it to your capabilities (ie alternative moves will be given to accommodate injuries). It's the best gym I've been to. It is purely classes and not a free form sort of gym
Madelaine Woodhouse