https://gymnearme.net.au/backend/profiles/get_profiles?gym_id=5317&include_types=1&include_classes=1&include_features=1&include_social=1&include_memberships=1&include_offers=1&include_hours=1&include_reviews=1&include_google_place=1&include_average_review=1&return_url=1
Classes
Yoga

Pilates

Boxing

Group Classes
Opening Hours
Mon: 05:00 - 19:00
Tue: 05:00 - 19:00
Wed: 05:00 - 19:00
Thu: 05:00 - 19:00
Fri: 05:00 - 16:30
Sat: 00:00 - 11:00
Sun: 00:00 - 11:00
Membership Plans Available at Orangetheory Fitness
At Orangetheory Hawthorn, you can choose from three different membership plans: Basic ($59/month), Elite ($99/month), and All Access ($149/month). Each plan offers access to unlimited classes, personalized coaching, and access to the latest fitness technology.
About Orangetheory Fitness
Orangetheory Fitness is the latest high intensity workout that's scientifically proven to spike your metabolism and boost energy. Try us for free today!
Orangetheory is a 1-hour, full-body workout, focused on training endurance, strength and power.
We use heart rate-based interval training, which burns more calories post-workout than traditional exercise. When wearing our exclusive OTbeat heart rate monitors, your real-time results are displayed on large screens throughout the studio.
Intensity is based on your own individual heart rate zones, making the workout effective for all fitness levels. To top it off, our certified coaches lead the workout to prevent you
Our interval based workout with heart rate monitor will produce increased muscle Endurance, Strength and Power.
All this with energetic music, a talented group of fitness coaches and a high-energy
Try it for free today!
See what makes Orangetheory Fitness the Best Gym in Town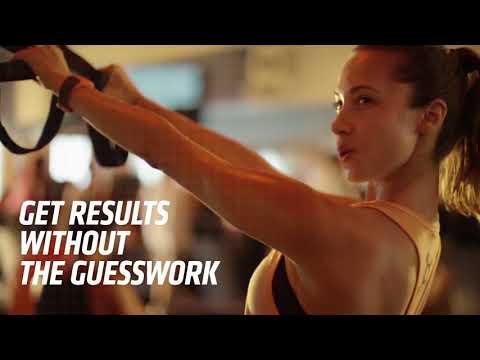 Experience the energy and community at Orangetheory Fitness.
See our certified trainers in action and get a feel for the energy and community at our gym. Watch now and come experience the difference at Hawthorn.
Get a feel for the lively and supportive atmosphere that sets Orangetheory Fitness apart from other gyms in Hawthorn
See firsthand the dedication and passion of our certified trainers as they guide and inspire members to reach their fitness goals.
Map
Enquire and view gym prices at Orangetheory Fitness. No obligation to join.
Customer Reviews
Orangetheory Hawthorn is a fantastic gym that offers a unique and effective workout experience. Customers love the one hour sessions that are split up very well to keep them motivated for the entire hour. The trainers are knowledgeable and supportive, and the classes are always different so customers never get bored. The staff are friendly and helpful, and the facilities are first class. The gym is well equipped and always spotlessly clean. Customers also appreciate the fact that the trainers keep an eye on their form and have their best interest in mind.
The Orange Theory approach is very encouraging and customers have seen amazing results. They have more energy, are feeling great, and are on their way to becoming the best version of themselves. The workouts are challenging and fun, and the upbeat music helps to keep customers motivated. The group environment is great as customers feel part of a team, but they are not competing against each other.
Overall, customers love the Orange Theory Hawthorn experience and highly recommend it to anyone looking to change up their workout. The staff, facilities, and workouts are all top-notch and customers are sure to see results quickly.
Orangetheory is a great one hour workout that provides a balance of strength and endurance. It's really up to the participant what they get out of it. (I am the product of my work.) I would rate the coaches here as exceptional and Toby and Jake in particular at they level of a personal fitness coach. They helped me get through barriers and plateaus when nothing else was working. Kudos to these coaches. They make OT successful. When I'm in Melbourne, I don't miss a chance to workout at OT Hawthorn and South Yarra.
Climber Trader
I give them 1star because one of Member stuff was spoke to me inappropriately try to let me pay in somehow to get his bonus this man shouldn't let him work at customer service or call People I was Enjoy with all coaches their and love them but unfortunately I will move Another Gym cuz the way he talk to me isn't unacceptable u have to comprehensive people come from different background .and at least has some knowledge how make them happy, Anyway thx
Luqman Al hashim
Great place to workout for all fitness levels as well as people recovering from injuries. The one hour sessions are split up very well to keep you motivated for the entire hour. The entire concept of the orange theory makes a lot of sense and shows good results. I highly recommend trying out their classes. They are not your conventional fitness centre.
Ozzy Dcunha
One of the best decisions of my life was to join this place. Absolutely amazing crew, tried so many gyms trust me literally all of em but nothing as good as this place. I eagerly wait for my class and the after feel is too good. The team is so motivating they bring out the best out of you. Thank you for making me fall in love with myself again. ❤️❤️❤️❤️❤️
Pooja Satyanarayan