https://gymnearme.net.au/backend/profiles/get_profiles?gym_id=5320&include_types=1&include_classes=1&include_features=1&include_social=1&include_memberships=1&include_offers=1&include_hours=1&include_reviews=1&include_google_place=1&include_average_review=1&return_url=1
Classes
Yoga

Pilates

Boxing

Group Classes
Opening Hours
Mon: 05:00 - 20:00
Tue: 05:00 - 20:00
Wed: 05:00 - 20:00
Thu: 05:00 - 20:00
Fri: 05:00 - 18:00
Sat: 07:00 - 18:00
Sun: 07:00 - 18:00
Membership Plans Available at Orangetheory Fitness Hawthorn (SA)
At Orangetheory Hawthorn Adelaide, you can choose from three different membership options: Basic ($20/week), Elite ($30/week), and Premium ($40/week). Each membership includes access to unlimited classes, personalized coaching, and access to the latest fitness technology.
About Orangetheory Fitness Hawthorn (SA)
Orangetheory Fitness is the latest high intensity workout that's scientifically proven to spike your metabolism and boost energy. Try us for free today!
We're a science-backed, technology-tracked, coach-inspired group workout designed to produce results from the inside out, giving our members a longer, more vibrant life. ????
....
It's more than sweating away extra kilograms.
More than just results in the mirror. Our workout transforms our members from the inside out.
With coaches that give more tough love, than just love.
And technology to keep everyone on track.
Giving our members MORE results. MORE confidence. MORE Life.
Because we don't live to exercise. We exercise to live. ????
See what makes Orangetheory Fitness Hawthorn (SA) the Best Gym in Town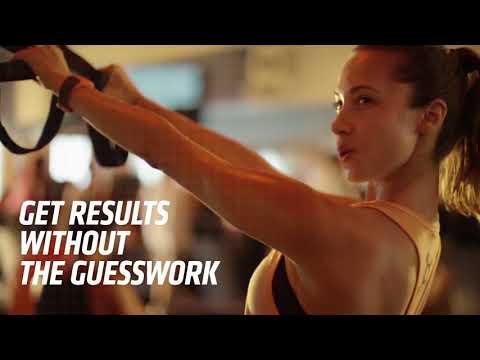 Experience the energy and community at Orangetheory Fitness Hawthorn (SA).
See our certified trainers in action and get a feel for the energy and community at our gym. Watch now and come experience the difference at Hawthorn.
Get a feel for the lively and supportive atmosphere that sets Orangetheory Fitness Hawthorn (SA) apart from other gyms in Hawthorn
See firsthand the dedication and passion of our certified trainers as they guide and inspire members to reach their fitness goals.
Map
Enquire and view gym prices at Orangetheory Fitness Hawthorn (SA). No obligation to join.
Customer Reviews
Orangetheory Fitness Hawthorn is a fantastic gym that offers a unique and rewarding experience for its members. Customers love the supportive and friendly atmosphere, the knowledgeable and experienced trainers, and the variety of classes that are available. The heart rate monitoring system allows members to track their progress and stay motivated. The staff and coaches are highly professional and take the time to get to know each member personally, making them feel part of the gym community.
Members have seen significant improvements in their fitness since joining Orangetheory and have been able to challenge their training and push themselves to new levels. The classes are well varied and enjoyable, and the extra motivation of the heart rate monitoring system is great for those who need a bit of extra encouragement. The coaches are always encouraging and supportive, and the community within the club is amazing.
The Orangetheory Fitness Hawthorn experience is one that is not to be missed. With its friendly and supportive atmosphere, knowledgeable and experienced trainers, and variety of classes, it is the perfect place to achieve your fitness goals. The staff and coaches are always willing to help and the heart rate monitoring system allows members to track their progress and stay motivated. Whether you are a beginner or a pro athlete, Orangetheory Fitness Hawthorn has something for everyone.
I joined Orangetheory 2 months ago and have absolutely loved the people, the amazing coaches and the workouts. Orangetheory sessions are such a time efficient and fun way to exercise. I have been able to track my fitness with every workout and have seen this translate to improved performance. Highly recommend this for anyone who is tired of the gym or wanting to try something new.
Lizzy Harvey
Great gym based on a personal trainer theme set within a group class environment. Orangetheory caters for all fitness levels from absolute beginners up to pro athletes so don't be scared to give it a go. The heart rate monitor system allows you to track your output in each class as well as your progress over time. Easy to use app makes booking classes a breeze. Friendly knowledgeable staff will look after you and there is a a lovely community atmosphere. Highly recommend having a trial to see for yourself!
Sally Lauder
OT is the perfect gym class every time! It doesn't matter your fitness level or where you are at on your fitness journey, as you are in control of how much you push yourself. All of the coaches are friendly and passionate and there's always laughs and great music during the sessions. I've tried heaps of gyms during my fitness journey and none come close to OT!
Kaz L
It has been a wonderful 5 almost 6 year journey! In the past I have probably joined close to a dozen gyms and the longest i think I stayed committed was 6 weeks before giving up. Orange works for me as the wonderful coaches hold me accountable and support me and every member 100%. The feeling of smashing out the splats and calories after each sessions is rewarding. Even after my full knee surgery coming back to Orange helped me get my mind back into the right space and physically strong again to return to netball after only 12 months of rehab. Orange has had such a positive impact on my life, I cannot recommend it enough to everyone!
Emma Brooke
One of the main things I miss having moved to Melbourne is Orange Theory in Hawthorn. OTF is coming to Richmond, VIC in 2017 which is very exciting, although it's going to have to absolutely blow my socks off to have the same overall vibe as the Hawthorn studio. Such awesome people to go with such a unique workout method that pushed me more than anything I've done in the past. The most impressive thing about Orange Theory is that it's tailored specifically to you by tracking your heart rate. I might be going half the pace, or lifting a quarter of the weight of the person next to me, but I know by looking up at the screen that I'm pushing myself to a place where I'm going to get significant results - both during and after the workout. Always love coming back for a session when I visit Adelaide, and I'll be doing the same next time I'm down!
Josh Marton