https://gymnearme.net.au/backend/profiles/get_profiles?gym_id=5316&include_types=1&include_classes=1&include_features=1&include_social=1&include_memberships=1&include_offers=1&include_hours=1&include_reviews=1&include_google_place=1&include_average_review=1&return_url=1
Classes
Yoga

Pilates

Circuit

HIIT

Spin

Boxing

Group Classes
Opening Hours
Mon: 05:45 - 00:00
Tue: 05:45 - 00:00
Wed: 05:45 - 00:00
Thu: 05:45 - 00:00
Fri: 05:45 - 10:00
Sat: 08:00 - 12:00
Sun: 08:30 - 12:00
Membership Plans Available at Orangetheory Fitness
At Orangetheory South Yarra, you can choose from a variety of membership options that offer access to group fitness classes and personalized coaching to help you reach your fitness goals.
About Orangetheory Fitness
Orangetheory Fitness is the latest high intensity workout that's scientifically proven to spike your metabolism and boost energy. Try us for free today!
Orangetheory is a 1-hour, full-body workout, focused on training endurance, strength and power.nnWe use heart rate-based interval training, which burns more calories post-workout than traditional exercise. When wearing our exclusive OTbeat heart rate monitors, your real-time results are displayed on large screens throughout the studio.nnIntensity is based on your own individual heart rate zones, making the workout effective for all fitness levels. To top it off, our certified coaches lead the workout to prevent younnOur interval based workout with heart rate monitor will produce increased muscle Endurance, Strength and Power.nAll this with energetic music, a talented group of fitness coaches and a high-energynTry it for free today!
See what makes Orangetheory Fitness the Best Gym in Town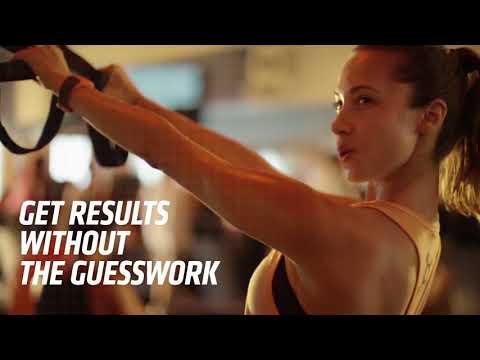 Experience the energy and community at Orangetheory Fitness.
See our certified trainers in action and get a feel for the energy and community at our gym. Watch now and come experience the difference at South Yarra.
Get a feel for the lively and supportive atmosphere that sets Orangetheory Fitness apart from other gyms in South Yarra
See firsthand the dedication and passion of our certified trainers as they guide and inspire members to reach their fitness goals.
Map
Enquire and view gym prices at Orangetheory Fitness. No obligation to join.
Customer Reviews
Orangetheory South Yarra is a fantastic gym that offers a unique and challenging workout experience. Customers love the supportive and friendly atmosphere, with knowledgeable and inspiring coaches that push them to be their best. The classes are always different and tailored to any level of fitness, and the equipment is well maintained and of the highest quality. The staff are courteous and go out of their way to make sure everyone is comfortable and motivated. Customers also appreciate the convenient location and the fact that they can track their progress with visual feedback on the screens. nnThe community at Orangetheory South Yarra is incredibly positive and welcoming, and members love the fun mini challenges and benchmark workouts that keep them motivated. Everyone is friendly and supportive, and the coaches are always there to help with technique and provide useful feedback. The classes are always challenging and the coaches have amazing energy that helps members get through the workout. nnOverall, customers love Orangetheory South Yarra and highly recommend it to anyone looking to improve their fitness. The staff are friendly and professional, the facilities are clean and well organized, and the workouts are challenging and rewarding. It's a great place to get in shape and have fun while doing it.
Full honesty here, Orange Theory has gotten me into the best physical shape I've ever been in and has elevated the baseline of my mental health.nnThe coaches are super-knowledgeable and supportive, the classes are different every single time so you never get bored, all you have to do is get to class - you'll see results really quickly.
Lyndon Cookson
Fantastic workout for any level of fitness and definitely also caters for workout junkies like me. Supportive & fantastic workout community. Lots of fun and challenges. Coaches & support team are the best! Knowledgable, active, caring and attentive team of Professionals. Highly recommended!!!
Lisa Tsai
Such a great fitness community! All the coaches are so loved and make an effort to get to know you as well as help with technique and push every member there. Every workout is super challenging, and they're always doing fun mini challenges and benchmark workouts to keep you motivated and track your progress.
Ellie-Ann McDonald
I've become a huge fan - loving the workouts, the coaches, the support staff. Just a great culture with a fantastic mix of treadmill work and resistance training. Really love the visual feedback on the screens and the equipment is some of the best I've used. They keep it interesting with different workouts all the time. Most of all the coaches give useful feedback, education and motivation. So so good. Hope to be a member for a long time.
Phil Jaksa