https://gymnearme.net.au/backend/profiles/get_profiles?gym_id=3995&include_types=1&include_classes=1&include_features=1&include_social=1&include_memberships=1&include_offers=1&include_hours=1&include_reviews=1&include_google_place=1&include_average_review=1&return_url=1
Category
Gym

Fitness Center

Health Centre
Opening Hours
Mon: 05:00 - 00:00
Tue: Open 24 Hours
Wed: Open 24 Hours
Thu: Open 24 Hours
Fri: 00:00 - 23:00
Sat: 07:00 - 19:00
Sun: 07:00 - 19:00
Membership Plans Available at Planet Fitness
The PF BLACK CARD® costs $9.95 per week and gives you unlimited access to your home club, PF App Workouts, free fitness training, a free t-shirt, and access to other Planet Fitness locations, massage chairs, HydroMassage, Total Body Enhancement, 50% off select drinks, and weekly private spray tanning. The CLASSIC plan costs $5.00 per week and gives you unlimited access to your home club, PF App Workouts, and free fitness training.
| Plan | Description | Price |
| --- | --- | --- |
| PF BLACK CARD® | Access to Any Club & All the Perks | $9.95 - weekly |
| CLASSIC | | $5.00 - weekly |
About Planet Fitness
Tons of cardio and strength equipment. Free fitness training. Spacious, clean, and judgement-free gym. Starting at $10 a month. Join now!
We're Planet Fitness - The Judgement Free Zone. We're known for our low prices, friendly staff, and positive environment. Our philosophy is that in our clubs, you should be free to get in shape, have fun, or just kick back and relax in one of our massage chairs - it's entirely up to you.
See what makes Planet Fitness the Best Gym in Town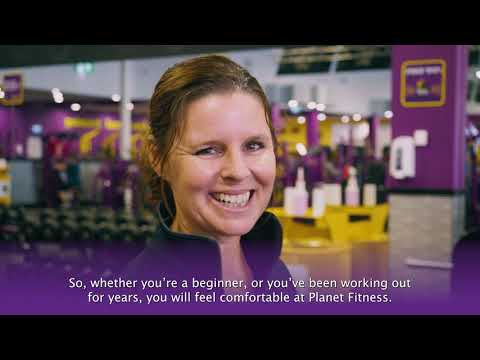 Experience the energy and community at Planet Fitness.
See our certified trainers in action and get a feel for the energy and community at our gym. Watch now and come experience the difference at Gosford.
Get a feel for the lively and supportive atmosphere that sets Planet Fitness apart from other gyms in Gosford
See firsthand the dedication and passion of our certified trainers as they guide and inspire members to reach their fitness goals.
Map
Enquire and view gym prices at Planet Fitness. No obligation to join.
Customer Reviews
Planet Fitness Gosford is a great gym for those looking for a budget-friendly option. Customers love the friendly staff, clean and well-maintained facilities, and the wide range of equipment and amenities available. The gym offers a variety of classes and personal training options, as well as massage chairs and spray tanning booths. Customers also appreciate the convenience of the 24/7 opening times and the free parking.
The staff at Planet Fitness Gosford are highly praised for their helpfulness and professionalism. Customers also appreciate the judgement-free atmosphere, with no pressure to perform or compete. The gym is also very clean and hygienic, with staff regularly cleaning the ladies' bathrooms and hair dryers and straighteners.
The gym offers great value for money, with a low weekly price and no hidden fees. Customers also love the 30-minute workout circuit, which is fast and efficient. The gym also has a great range of machines and free weights, and the new location is even bigger with plenty of TVs to watch. Overall, customers are very happy with their experience at Planet Fitness Gosford and would highly recommend it to anyone looking for a clean, friendly and judgement-free gym.
Very Annoyed with planet fitness as I have taken money out of my account still not back in my account no phone call from management have been in spoken to them has continued to take money out. you like to Blame your system It should NOT take this long at all for a response I would not recommend planet fitness to anyone As you are Quick to take money out but not to return to the rightful owner Shame on you planet fitness
Janis Whittaker