https://gymnearme.net.au/backend/profiles/get_profiles?gym_id=4000&include_types=1&include_classes=1&include_features=1&include_social=1&include_memberships=1&include_offers=1&include_hours=1&include_reviews=1&include_google_place=1&include_average_review=1&return_url=1
Category
Gym

Fitness Center

Health Centre
Opening Hours
Mon: 05:00 - 00:00
Tue: Open 24 Hours
Wed: Open 24 Hours
Thu: Open 24 Hours
Fri: 00:00 - 23:00
Sat: 07:00 - 19:00
Sun: 07:00 - 19:00
Membership Plans Available at Planet Fitness
Planet Fitness Sydney (Casula) offers two membership options: the PF BLACK CARD® for $9.95 per week, which gives you unlimited access to the home club, PF App Workouts, free fitness training, free t-shirt, and other perks like bringing a guest anytime, using any Planet Fitness worldwide, massage chairs, HydroMassage, Total Body Enhancement, 50% off select drinks, and weekly private spray tanning; and the CLASSIC for $5.00 per week, which gives you unlimited access to the home club, PF App Workouts, and free fitness training.
| Plan | Description | Price |
| --- | --- | --- |
| PF BLACK CARD® | Access to Any Club & All the Perks | $9.95 - weekly |
| CLASSIC | | $5.00 - weekly |
About Planet Fitness
Tons of cardio and strength equipment. Free fitness training. Spacious, clean, and judgement-free gym. Starting at $10 a month. Join now!
We're Planet Fitness - The Judgement Free Zone. We're known for our low prices, friendly staff, and positive environment. Our philosophy is that in our clubs, you should be free to get in shape, have fun, or just kick back and relax in one of our massage chairs - it's entirely up to you.
See what makes Planet Fitness the Best Gym in Town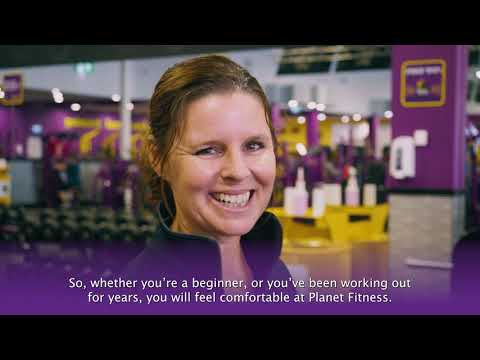 Experience the energy and community at Planet Fitness.
See our certified trainers in action and get a feel for the energy and community at our gym. Watch now and come experience the difference at Casula.
Get a feel for the lively and supportive atmosphere that sets Planet Fitness apart from other gyms in Casula
See firsthand the dedication and passion of our certified trainers as they guide and inspire members to reach their fitness goals.
Map
Enquire and view gym prices at Planet Fitness. No obligation to join.
Customer Reviews
Planet Fitness Sydney (Casula) is a great gym for anyone looking for an affordable and welcoming place to work out. Customers love the modern equipment, friendly staff, and the extras like hydro massage chairs, red light therapy, and spray tanning. The staff are always friendly and helpful, and the gym is always clean and tidy. Personal trainers like Jason and Kirsty are highly praised for their knowledge, experience, and support.
The gym is great for beginners, with plenty of equipment and no judgement. It's also great for those looking to improve their fitness, with free access to WiFi and easy and close parking available. The gym also offers a range of classes and personal training options, and members can even bring a guest and use the spa.
Overall, customers love Planet Fitness Sydney (Casula) for its affordability, modern equipment, friendly staff, and range of extras. It's a great place to work out, with no judgement and plenty of support.
Love this gym! It's always open when I need access and the staff are always friendly and helpful. The equipment is well kept, stocked and spaced out. Generally there is no issue accessing a machine unless you go during peak hours and then it's chaos and line ups! I love the extras option so I can workout and then reward myself with a massage, infrared beauty treatment or natural looking spray tan. If you live or work near a Planet Fitness gym then there isn't a better gym to join to get value for money unless you prefer dedicated fitness classes.
Emillia May
The gym itself is good a lot of machine heaps of space how ever it says on the wall a lunk is someone who wears body building singlets and drinks water out of a gallon water bottle and drops weights and on the wall right next to that it says judgement free zone so what there happy to call you a lunk if you wear a body building singlet in a gym and drink water out of gallon jug but they don't judge come on man it's a gym
roach adrian
Great gym! Love the clean and modern look. Hydro massage chairs and beds, plus full body tanning. But mostly love my trainer Sunny. He works so hard to give us a fun and great workout! Can be a little crowded at peak hours, but maybe that's what motivates me more. Free access to WiFi and easy and close parking available. Update- still love the environment and feel the energy. This gym has become my family. Love to be welcomed by Simon and some of the other crew members, warm and welcome greeting with the cutest smiles. Heartbreaking to say goodbye to Sunny our trainer, but a huge welcome to Christine, Thomas and Kayla. Who have really done well in replacing the classes with some intense training. Which I'm seeing so much results from. Thank you Planet fitness for giving us such great and affordable experience.
Ashiya Hussain