https://gymnearme.net.au/backend/profiles/get_profiles?gym_id=4002&include_types=1&include_classes=1&include_features=1&include_social=1&include_memberships=1&include_offers=1&include_hours=1&include_reviews=1&include_google_place=1&include_average_review=1&return_url=1
Category
Gym

Fitness Center

Health Centre
Opening Hours
Mon: 05:00 - 00:00
Tue: Open 24 Hours
Wed: Open 24 Hours
Thu: Open 24 Hours
Fri: 00:00 - 23:00
Sat: 07:00 - 19:00
Sun: 07:00 - 19:00
Membership Plans Available at Planet Fitness
Planet Fitness Tuggerah offers two membership options: the PF BLACK CARD® for $9.95 per week, which includes unlimited access to the home club, PF App Workouts, free fitness training, free t-shirt, and other perks; and the CLASSIC membership for $5.00 per week, which includes unlimited access to the home club and PF App Workouts, as well as a free t-shirt.
| Plan | Description | Price |
| --- | --- | --- |
| PF BLACK CARD® | Access to Any Club & All the Perks | $9.95 - weekly |
| CLASSIC | | $5.00 - weekly |
About Planet Fitness
Tons of cardio and strength equipment. Free fitness training. Spacious, clean, and judgement-free gym. Starting at $10 a month. Join now!
We're Planet Fitness - The Judgement Free Zone. We're known for our low prices, friendly staff, and positive environment. Our philosophy is that in our clubs, you should be free to get in shape, have fun, or just kick back and relax in one of our massage chairs - it's entirely up to you.
See what makes Planet Fitness the Best Gym in Town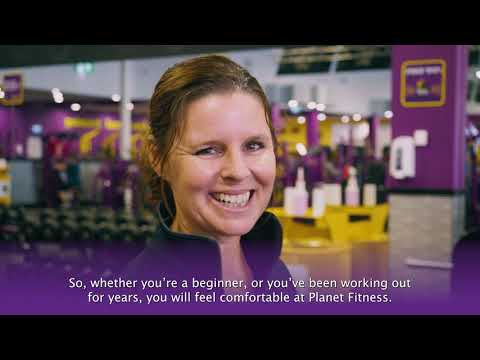 Experience the energy and community at Planet Fitness.
See our certified trainers in action and get a feel for the energy and community at our gym. Watch now and come experience the difference at Tuggerah.
Get a feel for the lively and supportive atmosphere that sets Planet Fitness apart from other gyms in Tuggerah
See firsthand the dedication and passion of our certified trainers as they guide and inspire members to reach their fitness goals.
Map
Enquire and view gym prices at Planet Fitness. No obligation to join.
Customer Reviews
Planet Fitness Tuggerah is a great place to work out and stay fit. Customers love the friendly and welcoming atmosphere, with staff that are always friendly and accommodating. The gym is clean and well-equipped, with plenty of cardio machines, weight machines, weights, hydro massage beds, massage chairs, spray tanning, lockers, showers, and change rooms. Prices are very competitive and the staff are highly praised for their customer service.
The gym is also a judgement-free zone, making it a great place for people of all ages, shapes, and sizes. Customers also appreciate the long and convenient trading hours, as well as the variety of classes and personal training options available. The massage chairs and tanning booth are also popular features.
Overall, customers are very satisfied with their experience at Planet Fitness Tuggerah. They appreciate the friendly staff, clean facilities, and great value for money. The gym is also praised for its safety protocols and crowd control, making it a great choice for anyone looking for a gym.
After a very bad experience with one of the Staff members @ Planet Fitness Tuggerah I'm changing my review from 5 stars to 1 star. Staff are disrespectful and rude, Toilets are filthy and not cleaned regularly with urine on the floor and protein powder all over the seats in the change rooms, chewing gum in the urinals just to mention a few things. Equipment is sub-standard and you get what you pay for, I would recommend joining a gym with decent equipment to help you acheive your fitness goals if your serious about training & fitness. Also ridiculous signs posted everywhere with rules that are clearly not followed by many of the members and staff do not enforce these rules. Won't be setting foot back in any of their gyms and you can thank a poor experience with your rude staff member for that.
Geoff Chaffer
Nice clean big gym. Tons of cardio machines and different weight machines and weights. Great gym for any fitness level and never felt crowded. So many different areas to work out in. One of the best gym setuos I have seen. They also offer hydro massage beds, massage chairs, and spray tanning. Lockers , showers and change rooms are also available. Prices are very competitive. Staff seem friendly. Definatly a good choice in a gym.
L S