https://gymnearme.net.au/backend/profiles/get_profiles?gym_id=4030&include_types=1&include_classes=1&include_features=1&include_social=1&include_memberships=1&include_offers=1&include_hours=1&include_reviews=1&include_google_place=1&include_average_review=1&return_url=1
Category
Gym

Fitness Center

Health Centre
Classes
Group Classes

Circuit

HIIT

Yoga

Pilates

Zumba

Dance

Spin

Boxing
Opening Hours
Mon: Open 24 Hours
Tue: Open 24 Hours
Wed: Open 24 Hours
Thu: Open 24 Hours
Fri: Open 24 Hours
Sat: Open 24 Hours
Sun: Open 24 Hours
Membership Plans Available at Plus Fitness 24/7 Arndell Park
For $33.90 per fortnight, you can join Plus Fitness Arndell Park and have access to the gym 24/7 with no lock-in contract.
| Plan | Description | Price |
| --- | --- | --- |
| Flexi Membership – 24/7 access | Flexible No Lock In Contract | $33.9 - fortnightly |
About Plus Fitness 24/7 Arndell Park
Plus Fitness 24/7 Gym - Your Local Gym with over 200 convenient locations across Australia. No Lock In Contracts, Low Prices!
See what makes Plus Fitness 24/7 Arndell Park the Best Gym in Town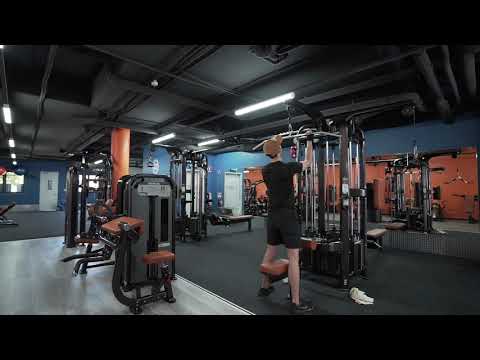 Experience the energy and community at Plus Fitness 24/7 Arndell Park.
See our certified trainers in action and get a feel for the energy and community at our gym. Watch now and come experience the difference at ARNDELL PARK.
Get a feel for the lively and supportive atmosphere that sets Plus Fitness 24/7 Arndell Park apart from other gyms in ARNDELL PARK
See firsthand the dedication and passion of our certified trainers as they guide and inspire members to reach their fitness goals.
Map
Enquire and view gym prices at Plus Fitness 24/7 Arndell Park. No obligation to join.
Customer Reviews
Plus Fitness Arndell Park is a great gym for anyone looking for a place to work out. Customers love the friendly and helpful staff, the clean and tidy environment, and the wide variety of equipment and classes available. The staff are always willing to help and answer any questions, and the manager John is a great personal trainer who is highly recommended. The prices are also very reasonable, and there is no lock-in contract. Customers also appreciate the bootcamp and PT sessions, which are great for getting fit and having fun. The gym is also close to a shopping centre, so customers can do all their tasks in one go. Plus Fitness Arndell Park is a great place to work out and relax at your own pace.
​I had the worst experience with these guys recently. I came to the gym with my Physio (also a member of the gym and has full access and authorised person). Gym claimed that I brought an unauthorized person and charged a fine of $250. Later they sent CCTV footage where I opened the door and entered and the physio followed me without presenting his access card. Gym claimed this was my mistake and I let an unauthorized person come. First I'm not the security guard there to close the door and hold it until another person presents his access pass and enters. ​Second, if he entered without using his access pass he should be fined, not me. When I called them to ask why they fined me and told this is not my fault they spoke very loudly and tried to put the blame on me. I'm coming out from a major surgery and getting physio to rehab. The last thing I don't want at the gym is making my life and rehab program difficult. This is both mentally and physically hurting and impacting my recovery and totally frustrating.
Chameera De Silva (AU)
Extremely rude Staff, specially Sam very rude and ingornant her personal training lessons are pointless as most of the time shes on her phone. Your social media honestly does make the gym look unprofessional. The only thing the staff at this gym are good at is looking at cctv footages lol , The toilets are extremely disgusting saw Sam using the mop but not sure she even knows how to use it properly.... probably to busy taking selfies in the toilet rather then cleaning properly. The only decent staff is Ryan and that's all about it. What a shame, you girls probably should of just sticked to working at maccus.
Alpha Electronic