https://gymnearme.net.au/backend/profiles/get_profiles?gym_id=4033&include_types=1&include_classes=1&include_features=1&include_social=1&include_memberships=1&include_offers=1&include_hours=1&include_reviews=1&include_google_place=1&include_average_review=1&return_url=1
Category
Gym

Fitness Center

Health Centre
Classes
Circuit

HIIT

Yoga

Pilates

Zumba

Dance

Spin
Opening Hours
Mon: Open 24 Hours
Tue: Open 24 Hours
Wed: Open 24 Hours
Thu: Open 24 Hours
Fri: Open 24 Hours
Sat: Open 24 Hours
Sun: Open 24 Hours
Membership Plans Available at Plus Fitness 24/7
With the Flexi Membership at Plus Fitness Balcatta, you can access the gym 24/7 with no lock-in contract for just $23.90 per fortnight.
| Plan | Description | Price |
| --- | --- | --- |
| Flexi Membership – 24/7 access | Flexible No Lock In Contract | $23.9 - fortnightly |
About Plus Fitness 24/7
Plus Fitness 24/7 Gym - Your Local Gym with over 200 convenient locations across Australia. No Lock In Contracts, Low Prices!
Our gym offers many benefits including: NO LOCK IN CONTRACT, 24/7 HOUR ACCESS, FREE FITNESS PROGRAMS, FREE MEMBERSHIP TIME HOLD, GREAT RANGE OF VIRTUAL CLASSES
See what makes Plus Fitness 24/7 the Best Gym in Town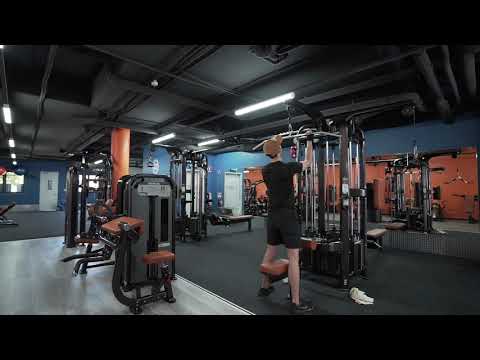 Experience the energy and community at Plus Fitness 24/7.
See our certified trainers in action and get a feel for the energy and community at our gym. Watch now and come experience the difference at BALCATTA.
Get a feel for the lively and supportive atmosphere that sets Plus Fitness 24/7 apart from other gyms in BALCATTA
See firsthand the dedication and passion of our certified trainers as they guide and inspire members to reach their fitness goals.
Map
Enquire and view gym prices at Plus Fitness 24/7. No obligation to join.
Customer Reviews
Plus Fitness Balcatta is a great gym that offers a wide range of facilities and features to its members. Customers love the friendly staff, who are always willing to help and provide advice. The gym is also very clean and well-maintained, with plenty of equipment and machines that are all in good condition. The gym also has three separate rooms, which provide a bit more privacy for members. Plus Fitness Balcatta also offers a range of classes, personal training options, and exercise and training protocols.
The gym is also very affordable, with no contracts and no crowds. Customers also appreciate the convenient parking and the fact that the gym is never too busy, so they never have to wait to use equipment. Plus Fitness Balcatta also has a Martial Arts gym next door, which is a great bonus for those who want to take part in martial arts classes.
Overall, customers are very happy with Plus Fitness Balcatta and highly recommend it. They love the friendly staff, the clean and well-maintained facilities, the range of equipment and classes, and the affordable prices. Plus Fitness Balcatta is the perfect gym for anyone looking for a great workout experience.
The staff are friendly and can't be faulty at all but the facilities themselves are incredibly poor compared to other Plus fitness gyms. The equipment is all old, worn and the machines are crammed together. Whilst having a shower all the lights turned off and wouldn't come back on, which would be a huge safety hazard for someone elderly or disabled. There's passive aggressive notes everywhere reminding members of their responsibilities yet the place doesn't look like it gets basic upkeep of cleaning and dusting. It's definitely worth driving to the Morley facility which is probably 4 times the size, is cleaner and has much more equipment which is far newer.
Aaron Blackburn
Really good gym! There's a wide range of machines, the equipment and gym itself are very clean. The staff are always very polite and were so helpful when signing up. The gym has 3 separate rooms which is great for a bit more "privacy". It's never too crowded which is also a plus and everyone is very respectful of the space and equipment. Honestly can't complain !
Chloe Hebert
I joined here fairly recently, and I'm really enjoying it. They've got a good range of equipment to cover all of your exercise needs. One major plus is that's it's never busy. Ever. It's a fairly small place, but unlike some other gyms, there's rarely more than 6 people there at any one time, which is important when you want an uninterrupted workout. You'll never have to wait to use equipment. The bathroom is small and stuffy which is a downside. After working up a sweat, you'll likely still be sweating after a shower due to the small, poorly ventilated bathroom. If you go home to shower instead of going to work out something, then this won't be an issue at all. I'm happy at this gym. It's cost effective, has no contract and no crowds. Definitely recommended.
Mark Lauthier