https://gymnearme.net.au/backend/profiles/get_profiles?gym_id=4041&include_types=1&include_classes=1&include_features=1&include_social=1&include_memberships=1&include_offers=1&include_hours=1&include_reviews=1&include_google_place=1&include_average_review=1&return_url=1
Category
Gym

Fitness Center

Health Centre
Classes
Circuit

HIIT

Yoga

Pilates

Zumba

Dance

Spin
Opening Hours
Mon: Open 24 Hours
Tue: Open 24 Hours
Wed: Open 24 Hours
Thu: Open 24 Hours
Fri: Open 24 Hours
Sat: Open 24 Hours
Sun: Open 24 Hours
Membership Plans Available at Plus Fitness 24/7 Belmont
For just $31.90 per fortnight, you can join Plus Fitness Belmont and get 24/7 access to their gym with no lock-in contract.
| Plan | Description | Price |
| --- | --- | --- |
| Flexi Membership – 24/7 access | Flexible No Lock In Contract | $31.9 - fortnightly |
About Plus Fitness 24/7 Belmont
Plus Fitness 24/7 Gym - Your Local Gym with over 200 convenient locations across Australia. No Lock In Contracts, Low Prices!
See what makes Plus Fitness 24/7 Belmont the Best Gym in Town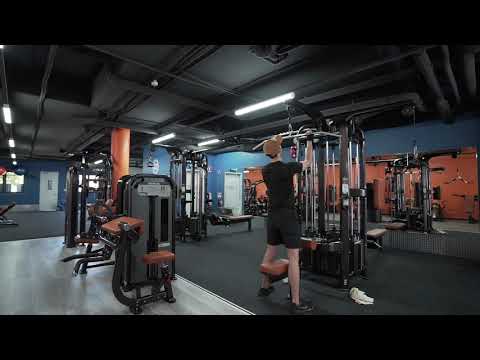 Experience the energy and community at Plus Fitness 24/7 Belmont.
See our certified trainers in action and get a feel for the energy and community at our gym. Watch now and come experience the difference at Belmont.
Get a feel for the lively and supportive atmosphere that sets Plus Fitness 24/7 Belmont apart from other gyms in Belmont
See firsthand the dedication and passion of our certified trainers as they guide and inspire members to reach their fitness goals.
Map
Enquire and view gym prices at Plus Fitness 24/7 Belmont. No obligation to join.
Customer Reviews
Plus Fitness Belmont is a great gym that offers a friendly atmosphere and plenty of room and equipment. Customers appreciate the 24/7 opening times, no lock-in contracts, and the fact that it is cheaper than similar gyms in the area. The staff are friendly and helpful, and the gym members are all welcoming. The gym is well-equipped with modern machines and free weights, and is always clean and well-maintained. Customers also enjoy the challenges that the gym offers, and appreciate the fact that it is open 24 hours a day. The music is a bit loud, but overall customers are very satisfied with the gym and would highly recommend it to family and friends.
I recently joined this gym before lockdown and it is a quiet gym I can't understand why it isn't busier. I toured other close by gyms and it is the best of the bunch and above average for equipment and space. I have been lifting for well over 20 years and this gym has everything I need and more.
Dave Hillman
The gym itself is good. A good range of equipment and overall a friendly environment. The owner is a very nice lady and is always warm and inviting. The good things about this gym is the fact its open 24hrs. Which is great cause my hours are all over the place. The only downside is compared to other gyms they can offer lower rates and add in the bonus bring a friend for free which is a good bonus but i haven't left yet due to the reason its 24hrs and no lock in contract. But i have to admit compared to other gyms that i have been to this gym itself with the staff is the best I've been to so i would highly recommend to at least try the gym
Jacob Gageler
Modern gym with good equipment, I'm 194 cm and usually exercise equipment can be a bit small for me but I fit fine on all the equipment here. Have had very limited dealings with the staff but when I have they were extremely friendly and helpful. Other members seem friendly as well. The gym area and equipment is always clean and well maintained. The downside to the gym is the music, I find it terrible but I'm probably just old ( I know you can choose your own music but find the selection to be limited). It is also very loud, especially when the gym does not have many people in it. So loud that even with my music/podcast turned up to full I can still clearly here the gyms music and think it's to loud. There have been a couple of times that I have cut my workout short due to the volume level. The music/volume is the sole reason why I haven't given it a higher rating.
gavin fogarty