https://gymnearme.net.au/backend/profiles/get_profiles?gym_id=4061&include_types=1&include_classes=1&include_features=1&include_social=1&include_memberships=1&include_offers=1&include_hours=1&include_reviews=1&include_google_place=1&include_average_review=1&return_url=1
Category
Gym

Fitness Center

Health Centre
Classes
Group Classes

HIIT

Yoga

Pilates

Zumba

Dance

Spin

Boxing

Martial Arts

Crossfit
Opening Hours
Mon: 09:00 - 00:00
Tue: 09:00 - 00:00
Wed: 09:00 - 00:00
Thu: 09:00 - 00:00
Fri: 09:00 - 13:00
Sat: 09:00 - 13:00
Sun: Closed
Membership Plans Available at Plus Fitness 24/7 Collie
For $33.9 per fortnight, you can join Plus Fitness Collie and have 24/7 access to the gym with no lock-in contract.
| Plan | Description | Price |
| --- | --- | --- |
| Flexi Membership – 24/7 access | Flexible No Lock In Contract | $33.9 - fortnightly |
About Plus Fitness 24/7 Collie
Plus Fitness 24/7 Gym - Your Local Gym with over 200 convenient locations across Australia. No Lock In Contracts, Low Prices!
Staffed hours:
Monday to Saturday
9:00am-1:00pm
Monday to Thursday
3:30pm-7:30pm
Christmas Eve/New Years Eve
9am-1pm ONLY
Sundays & Public Holidays UNSTAFFED
At Plus Fitness 24/7 we are...
Affordable
Convenient
Friendly
Clean
Open for exercise 24/7, 365 days a year for members!
Only pay for the services you need or use at our gyms, allowing us to keep our prices low and our service and facility standards high!
By joining one Plus Fitness you have access to over 180 Plus Fitness gyms across Australia!
Some additional features:
???? No Lock In Contracts!
???? "From" $12.95 per week!
???? Free Membership Hold!
???? Complimentary fitness program for all members!
???? Classes On Demand
???? Crowd DJ Kiosk
???? Free Plus Fitness App!
See what makes Plus Fitness 24/7 Collie the Best Gym in Town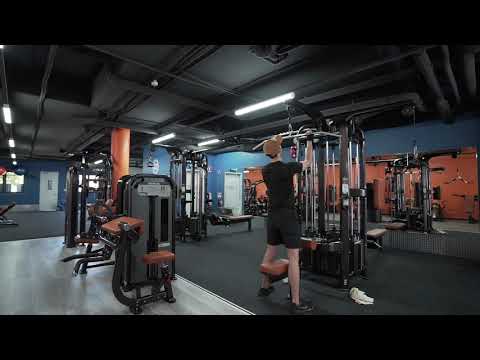 Experience the energy and community at Plus Fitness 24/7 Collie.
See our certified trainers in action and get a feel for the energy and community at our gym. Watch now and come experience the difference at COLLIE.
Get a feel for the lively and supportive atmosphere that sets Plus Fitness 24/7 Collie apart from other gyms in COLLIE
See firsthand the dedication and passion of our certified trainers as they guide and inspire members to reach their fitness goals.
Map
Enquire and view gym prices at Plus Fitness 24/7 Collie. No obligation to join.
Customer Reviews
Plus Fitness Collie is a great gym that offers flexible membership options and a great atmosphere. Customers love the friendly and helpful staff, who are more than willing to help them reach their goals. The gym is well-equipped with the latest gear and is kept clean and tidy. Customers also appreciate the good lighting and the great memberships available.
The staff at Plus Fitness Collie are highly praised for their friendliness and helpfulness. Customers have commented on how enjoyable it is to come to the gym and how the staff are always willing to help. They also appreciate the adaptive training techniques that the staff are happy to show them.
Plus Fitness Collie is open late, making it a great place to work out at night. Customers also appreciate the ample equipment and the clean and friendly atmosphere. All in all, customers are extremely satisfied with the gym and its staff, and highly recommend it to anyone looking for a change.
What an amazing gym and such great friendly staff.The staff are more than willing to help you out to reach your goals.Loaded with the best gear to date Flex USA delivers supperb and clean finish to all of its gym products. Im super happy with the set up and would recommend this gym to people who want a change and need to develop there strength and mental capacity through vigorous and adaptive training techniques that the staff at plus 24/7 will happily show to you
Tyron Massara