https://gymnearme.net.au/backend/profiles/get_profiles?gym_id=4064&include_types=1&include_classes=1&include_features=1&include_social=1&include_memberships=1&include_offers=1&include_hours=1&include_reviews=1&include_google_place=1&include_average_review=1&return_url=1
Category
Gym

Fitness Center

Health Centre
Classes
Circuit

HIIT

Yoga

Pilates

Zumba

Boxing
Opening Hours
Mon: Open 24 Hours
Tue: Open 24 Hours
Wed: Open 24 Hours
Thu: Open 24 Hours
Fri: Open 24 Hours
Sat: Open 24 Hours
Sun: Open 24 Hours
Membership Plans Available at Plus Fitness 24/7 Dalyellup
With the Flexi Membership at Plus Fitness Dalyellup, you can access the gym 24/7 with no lock-in contract for just $33.90 per fortnight.
| Plan | Description | Price |
| --- | --- | --- |
| Flexi Membership – 24/7 access | Flexible No Lock In Contract | $33.9 - fortnightly |
About Plus Fitness 24/7 Dalyellup
Plus Fitness 24/7 Gym - Your Local Gym with over 200 convenient locations across Australia. No Lock In Contracts, Low Prices!
See what makes Plus Fitness 24/7 Dalyellup the Best Gym in Town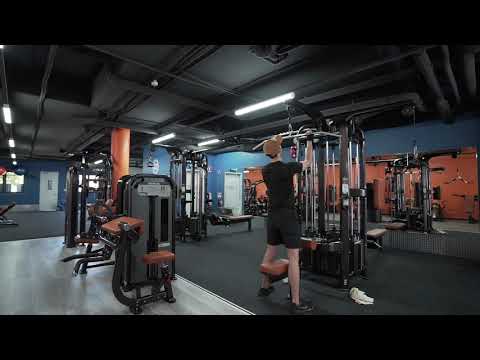 Experience the energy and community at Plus Fitness 24/7 Dalyellup.
See our certified trainers in action and get a feel for the energy and community at our gym. Watch now and come experience the difference at DALYELLUP.
Get a feel for the lively and supportive atmosphere that sets Plus Fitness 24/7 Dalyellup apart from other gyms in DALYELLUP
See firsthand the dedication and passion of our certified trainers as they guide and inspire members to reach their fitness goals.
Map
Enquire and view gym prices at Plus Fitness 24/7 Dalyellup. No obligation to join.
Customer Reviews
Plus Fitness Dalyellup is a great gym that offers a wide range of facilities and features to its customers. The gym is clean and well-maintained, with plenty of space to move around and train. It has a great selection of equipment, including the latest sportart equipment and nautilus machines. The staff are friendly and helpful, and the owner is always present on social media to encourage members to be their best selves.
The gym also offers a variety of classes, personal training options, and exercise and training protocols. Customers have praised the cleanliness of the gym, the friendly staff, and the modern equipment. They have also commented on the great atmosphere and the helpfulness of the staff.
Plus Fitness Dalyellup is a great place to work on yourself and reach your fitness goals. With its modern equipment, friendly staff, and great atmosphere, it is the perfect place to get fit and stay healthy.
I am here caring for a friend who lives local. I normally am 4000km away and my gym is a bunch of heavy rocks in my back yard. I really wanna kep my condition as modest as it is. I got a two week rego here and I like. Clean, calm atmosphere. Good range of equipment. Clients are quiet yet friendly. I miss my rocks but Plus Fitness rocks too
Par Hwy
This is the best plus fitness I've seen in WA. Really nice and clean. Theres plenty of space to move around and train. The equipment is a standout here. It has the normal sportart equipment that all plus fitness stores have. But it's the amount of nautilus equipment that really sets it apart. It has the best cable cross + multi function set I've seen anywhere. And that's including cottesloe goodlife where I was a member for 4 years. At least two full powercages. And that's not all. I hope this place gets used to it's full potential because the money that has gone into this place is not small. everything has distance between it. There is sanitiser sprays and cloths everywhere. The owner here deserves local support and as many members to join as possible. It would be a real tragedy for this place to be wasted. A+++ Update. 16/4/2022 This place is still a great gym. Only thing it needs is more leg machines. Separate leg extension and curl machine. These plus fitness ones are not the best being a combo. They do the job but not that comfortable. The rest of the gym is still the best plus fitness around by far. Keep up the great work.
Robert Brennocks
Well obviously being open 24/7 and with what I can see from the photos, definitely a gym worth visiting. I am more interested in the costs for a casual visit rate while visiting from outside Dalyellup. As I will be staying in Dalyellup and want to continue my regular routine of exercise at a gym, I'm hoping this will be with in reason to utilize while here! Finally checked out this gym. Small and obviously minimal equipment. For someone just wanting something local and just have somewhere close to go regularly, would suit. Very clean and presents well. If you want to get fit and strengthen, still possible here. Friendly staff and nice atmosphere.
Casey Cutters