https://gymnearme.net.au/backend/profiles/get_profiles?gym_id=4089&include_types=1&include_classes=1&include_features=1&include_social=1&include_memberships=1&include_offers=1&include_hours=1&include_reviews=1&include_google_place=1&include_average_review=1&return_url=1
Category
Gym

Fitness Center

Health Centre
Classes
Boxing

Yoga

Pilates

Zumba

Spin

Group Classes
Opening Hours
Mon: Open 24 Hours
Tue: Open 24 Hours
Wed: Open 24 Hours
Thu: Open 24 Hours
Fri: Open 24 Hours
Sat: Open 24 Hours
Sun: Open 24 Hours
Membership Plans Available at Plus Fitness 24/7 Granville
For $31.9 per fortnight, you can join Plus Fitness Granville and have 24/7 access to the gym with no lock-in contract.
| Plan | Description | Price |
| --- | --- | --- |
| Flexi Membership – 24/7 access | Flexible No Lock In Contract | $31.9 - fortnightly |
About Plus Fitness 24/7 Granville
Plus Fitness 24/7 Gym - Your Local Gym with over 200 convenient locations across Australia. No Lock In Contracts, Low Prices!
See what makes Plus Fitness 24/7 Granville the Best Gym in Town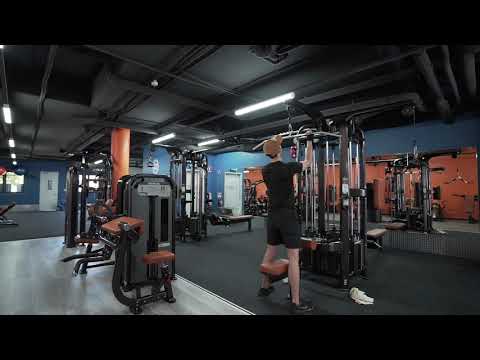 Experience the energy and community at Plus Fitness 24/7 Granville.
See our certified trainers in action and get a feel for the energy and community at our gym. Watch now and come experience the difference at Granville.
Get a feel for the lively and supportive atmosphere that sets Plus Fitness 24/7 Granville apart from other gyms in Granville
See firsthand the dedication and passion of our certified trainers as they guide and inspire members to reach their fitness goals.
Map
Enquire and view gym prices at Plus Fitness 24/7 Granville. No obligation to join.
Customer Reviews
Plus Fitness Granville is a great place to work out and get fit. Customers love the modern equipment, spacious layout, and ample parking. The staff are friendly and welcoming, and the personal trainer, Johnny Dang, is highly recommended. He is patient, dedicated, and motivating, and has helped many customers achieve their fitness goals. The gym is open until midnight, and is conveniently located close to the train station. Customers also appreciate the cleanliness of the gym and the variety of equipment available.
The gym has recently upgraded and replaced all of its equipment with brand new ones, and has added new ones that weren't there before. Customers also appreciate the fact that the gym is not too busy, even during peak hours, and that they don't have to wait long for a machine. Plus Fitness Granville also offers boxing classes, which are taught by Johnny Dang, and customers love his approach as he is hard-nosed but also treats them like a friend.
Overall, customers are very happy with Plus Fitness Granville and would highly recommend it to anyone looking for a great place to work out. The staff are friendly and helpful, the equipment is modern and clean, and the personal trainer is highly experienced and motivating. Plus Fitness Granville is the perfect place to get fit and achieve your fitness goals.
Don't go here they are butchers. I finished from this gym more then a year ago and now they are sending me threading. messages like you own $200+ money pay it otherwise we will take you to court. The funny thing I asked them to stop my membership a year ago and they did. But now no one is replying me over the email and not answering of phone calls.
shahrukh Nkhan
Not just a review, but a warning as well: Easily the worst gym I have used. They continued to bill me for over 6 months after cancelling. They have confirmed with me that it was properly cancelled and that the billing was a mistake, and the manager will investigate it. A month later and nothing changed, and nobody even thought to contact me. Staff is only available when the mass majority of people are busy at their own jobs, making it very difficult to even get a hold of them. The only reason I think I am no longer getting billed is because I transferred my money out of the account they bill me. I have been very patient with this gym but they have done nothing but rob me, and I dont think I will be the only one this happens to. Steer clear.
Jacob Milanek
I have been a member of Plus Fitness in Granville for over a year now, and can't describe how happy I am. Modern equipment, spacious, neat, large car park, and also close to the train station are just to name a few benefits of this gym, alongside, affable and welcoming staff members. Club members are so friendly and motivating to train with that this gym has become my second home. Last but not least, had an opportunity to train with Johnny Dang (PT). By far the best I have trained with in all these years. With the help of Johnny, I have lost 40kgs in just couple of months. Keep up the good work team! ⭐️⭐️⭐️⭐️⭐️
Jagruti Chudasama