https://gymnearme.net.au/backend/profiles/get_profiles?gym_id=4093&include_types=1&include_classes=1&include_features=1&include_social=1&include_memberships=1&include_offers=1&include_hours=1&include_reviews=1&include_google_place=1&include_average_review=1&return_url=1
Category
Gym

Fitness Center

Health Centre
Classes
Circuit

HIIT

Yoga

Pilates

Zumba

Dance

Spin
Opening Hours
Mon: Open 24 Hours
Tue: Open 24 Hours
Wed: Open 24 Hours
Thu: Open 24 Hours
Fri: Open 24 Hours
Sat: Open 24 Hours
Sun: Open 24 Hours
Membership Plans Available at Plus Fitness 24/7 Hazelbrook
For $33.9 per fortnight, Plus Fitness Hazelbrook offers a Flexi Membership with 24/7 access and no lock-in contract.
| Plan | Description | Price |
| --- | --- | --- |
| Flexi Membership – 24/7 access | Flexible No Lock In Contract | $33.9 - fortnightly |
About Plus Fitness 24/7 Hazelbrook
Plus Fitness 24/7 Gym - Your Local Gym with over 200 convenient locations across Australia. No Lock In Contracts, Low Prices!
See what makes Plus Fitness 24/7 Hazelbrook the Best Gym in Town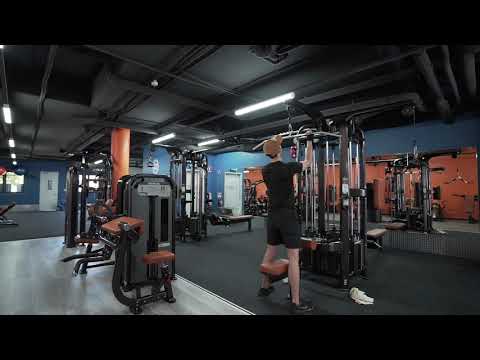 Experience the energy and community at Plus Fitness 24/7 Hazelbrook.
See our certified trainers in action and get a feel for the energy and community at our gym. Watch now and come experience the difference at HAZELBROOK.
Get a feel for the lively and supportive atmosphere that sets Plus Fitness 24/7 Hazelbrook apart from other gyms in HAZELBROOK
See firsthand the dedication and passion of our certified trainers as they guide and inspire members to reach their fitness goals.
Map
Enquire and view gym prices at Plus Fitness 24/7 Hazelbrook. No obligation to join.
Customer Reviews
Plus Fitness Hazelbrook is a great gym that offers a wide range of facilities and features to its customers. The gym is always clean and Covid-safe, and the staff are friendly and polite. Customers have praised the gym for its great atmosphere, modern equipment, and helpful staff. The gym also offers a variety of classes, personal training options, and exercise protocols. Customers have also commented on the easy access to public transport and parking, as well as the relaxed environment. Plus Fitness Hazelbrook is a great place to work out and get fit, and customers have been very pleased with their experience.
I have to say the manager at Plus Fitness Hazelbrook is very courteous, welcoming and professional. Explains the terms of the agreement perfectly and leaves no room for misunderstanding. The comment from Andrew was rather confusing, turns out he ended up paying more at another gym than what was on offer at Hazelbrook...... go figure
Deborah Terry
My partner and I signed up to this gym online, was supposed to receive a call 24hrs later, never did until about a week later, I had the flu so couldn't get down to the gym straight away, so no biggie but still, I was under the impression a wet signature would be required for money to be taken out of my partners business account to pay for my membership and hers, this was not the case and then, when we got down to the gym to quirey the sign up, a card fee was to be paid also, emails and advertising was unclear, in one email it said no setup fees, no admin fees. I couldn't even explain this to the manger as she kept speaking over the top of me and not allowing me to finish my sentences, the manager is unprofessional, customer skill level 0 and a gas lighter. Ended up leaving to go home and check the paperwork, my partner rang back to cancel the membership and ask basic questions as she never even received any paperwork what so ever, the Manager said she didn't want to talk to her and threatened to hang up, like a 7 year old throwing a tantrum, pathetic. All she had to do was listen to her paying customers who felt disgruntled and deceived. In the end we canceled with a full refund, the money for the card wasn't the issue, the way the card fee was hidden till the end and the incompetent behavior of the manger is what did it, you get what you pay for. We ended up going to Springwood, signed up to anytime fittness, paid $99 sign up and $79 for a card each, plus the weekly fee, manager was great, very professional explained everything and staff on duty are trained.
Andrew Gorsic