https://gymnearme.net.au/backend/profiles/get_profiles?gym_id=4099&include_types=1&include_classes=1&include_features=1&include_social=1&include_memberships=1&include_offers=1&include_hours=1&include_reviews=1&include_google_place=1&include_average_review=1&return_url=1
Category
Gym

Fitness Center

Health Centre
Classes
Circuit

HIIT

Yoga

Pilates

Zumba

Dance

Spin
Opening Hours
Mon: 10:00 - 00:00
Tue: 10:00 - 00:00
Wed: 10:00 - 00:00
Thu: 10:00 - 00:00
Fri: 10:00 - 14:00
Sat: 10:00 - 14:00
Sun: Closed
Membership Plans Available at Plus Fitness 24/7 Hurstville
With the Flexi Membership at Plus Fitness Hurstville, you can access the gym 24/7 with no lock-in contract for just $31.90 per fortnight.
| Plan | Description | Price |
| --- | --- | --- |
| Flexi Membership – 24/7 access | Flexible No Lock In Contract | $31.9 - fortnightly |
About Plus Fitness 24/7 Hurstville
Plus Fitness 24/7 Gym - Your Local Gym with over 200 convenient locations across Australia. No Lock In Contracts, Low Prices!
Open 24 hours every day of the year
Staffed hours are below
See what makes Plus Fitness 24/7 Hurstville the Best Gym in Town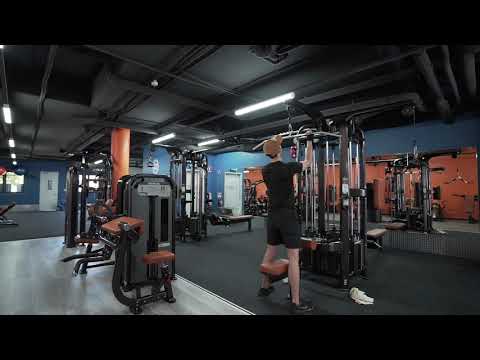 Experience the energy and community at Plus Fitness 24/7 Hurstville.
See our certified trainers in action and get a feel for the energy and community at our gym. Watch now and come experience the difference at Hurstville.
Get a feel for the lively and supportive atmosphere that sets Plus Fitness 24/7 Hurstville apart from other gyms in Hurstville
See firsthand the dedication and passion of our certified trainers as they guide and inspire members to reach their fitness goals.
Map
Enquire and view gym prices at Plus Fitness 24/7 Hurstville. No obligation to join.
Customer Reviews
Plus Fitness Hurstville is a great gym for anyone looking to improve their fitness and lifestyle. Customers have praised the friendly and welcoming staff, with many noting Anwar, Emily, Annabelle and Scott as being particularly helpful and knowledgeable. The gym is always clean and well-maintained, and the staff are always on hand to help with any queries or provide advice. The gym also offers a range of personal training options, as well as free programs and classes. Customers have also praised the convenient location and parking, as well as the 24/7 opening times. Overall, customers have had a great experience at Plus Fitness Hurstville and would highly recommend it to anyone looking to improve their fitness.
Such a supportive environment! I went in to sign up (first time at a gym) and Annabelle gave me an indepth tour and explained everything so well. The gym was busy when I came in but the girls were still very welcoming and took time to intrroduce me to the equipment. Even got a free session with PT Emily afterwards. Great facility too - always clean and the girls working are always up for a chat
michelle
The gym was great and I enjoyed my time training in the facility. Massive problems arose when I had followed my contact and finished my last payment. Two months later sending a debt collection agency after me for a sum 3X larger than the total I had spent at the gym. I have given evidence and confirmation emails from both my accounts and the gyms accounts confirming the terminations of my account and the final transaction but still they persist to collect unwarranted funds. Please feel free to go as a casual but under no circumstances sign a membership. Absolutely shocked with everything that has transpired.
Michael Incognito
Exceptional gym no complaints whatsoever. The staff keep it clean and tidy 24/7. Extremely friendly and helpful staff/personal trainers by the names of Emily, Anwar and Annabelle. Always keeping my form in check , giving helpful advice, and just good chat daily, would highly recommend.
Michael Kreyl