https://gymnearme.net.au/backend/profiles/get_profiles?gym_id=4109&include_types=1&include_classes=1&include_features=1&include_social=1&include_memberships=1&include_offers=1&include_hours=1&include_reviews=1&include_google_place=1&include_average_review=1&return_url=1
Category
Gym

Fitness Center

Health Centre
Classes
Yoga

Pilates

Zumba

Spin

Boxing

Martial Arts
Opening Hours
Mon: 08:00 - 00:00
Tue: 08:00 - 00:00
Wed: 08:00 - 00:00
Thu: 08:00 - 00:00
Fri: 08:00 - 12:00
Sat: 08:00 - 12:00
Sun: Closed
Membership Plans Available at Plus Fitness 24/7 Kingsgrove
With the Flexi Membership at Plus Fitness Kingsgrove, you can access the gym 24/7 with no lock-in contract for just $31.90 per fortnight.
| Plan | Description | Price |
| --- | --- | --- |
| Flexi Membership – 24/7 access | Flexible No Lock In Contract | $31.9 - fortnightly |
About Plus Fitness 24/7 Kingsgrove
Plus Fitness 24/7 Gym - Your Local Gym with over 200 convenient locations across Australia. No Lock In Contracts, Low Prices!
24hr Fitness Centre
See what makes Plus Fitness 24/7 Kingsgrove the Best Gym in Town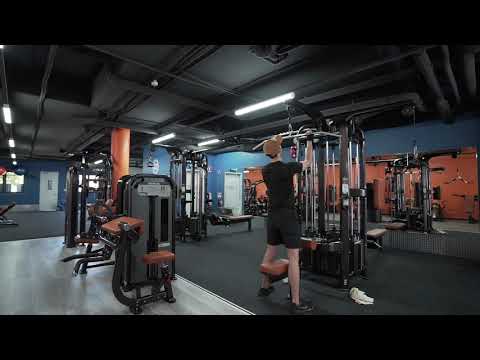 Experience the energy and community at Plus Fitness 24/7 Kingsgrove.
See our certified trainers in action and get a feel for the energy and community at our gym. Watch now and come experience the difference at KINGSGROVE.
Get a feel for the lively and supportive atmosphere that sets Plus Fitness 24/7 Kingsgrove apart from other gyms in KINGSGROVE
See firsthand the dedication and passion of our certified trainers as they guide and inspire members to reach their fitness goals.
Map
Enquire and view gym prices at Plus Fitness 24/7 Kingsgrove. No obligation to join.
Customer Reviews
Plus Fitness Kingsgrove is a top-notch gym that offers a wide range of features and facilities to its members. Customers love the spaciousness of the gym, the well-maintained equipment, the temperature control, and the convenience of 24/7 opening hours. The staff are friendly and attentive, and management are always willing to go above and beyond to put the customer first. Customers also appreciate the cleanliness of the gym, the variety of equipment available, and the virtual classes that allow for flexible workouts. Plus Fitness Kingsgrove also offers plenty of parking and is conveniently located near Kingsgrove & Beverly Hills station. All in all, customers are extremely satisfied with their experience at Plus Fitness Kingsgrove and would highly recommend it to others.
The gym has great use of space, equipment is well maintained and has everything you need for all kinds of workouts. Temperature control is well maintained at a comfortable level at all times throughout the year and the convenience of 24/7 opening hours makes this a great place to workout no matter what your work schedule is like. Management have been fantasic in regards to resolving any issues I have had, going above and beyond to put the customer first. I would give this gym more stars if I could I have had a such a great expereince training here.
z3285838
Very poor kept and low quality equipment, cramped space, open locker space and almost zero staff for customer service. The phone is hardly answered. Location is also not good. My experience overall has been very bad and disappointing. A big mistake to join this below-par setup. Dear owner, please go check your email records. I was stuck overseas for 4 months due to travel restrictions and your admin staff for me to come in person to cancel my membership. I did not stoop low, but perhaps you should train your staff better or revise your business practices. My review was about my bad exprience. Instead of blaming me, raise your level of services.
Surin Singh
Out of all the gyms I have been to in my past, may I say Plus Fitness Kingsgrove has got to be the best I have been too. The facility is very spacious, making training sessions comfortable. In addition, the equipment used in the gym are quite various numbers allowing for various workouts to be done. The gym in general is real clean, always kept in immaculate condition such as weights being neatly placed in the racks, bathrooms kept clean etc. Also the staff members are super friendly, welcoming and attentive. Highly recommend this gym!
Mohammed Saadi
It's so good to find a 24 hour gym that is of a decent size in the St George area! Even when I've been during busy hours, there's been enough equipment available to ensure my workout is continuous and I'm not waiting around to complete it. Staff have been great and more than willing to assist me when I've spoken to them. The virtual classes are actually great! Being a uni student makes it hard to ensure I get to classes that are strictly timetabled. The freedom of these classes means I can be flexible with my workouts especially around exam time! Really enjoying being a member of this gym! Would definitely recommend you have a look!
Mikaela Cullen