https://gymnearme.net.au/backend/profiles/get_profiles?gym_id=4115&include_types=1&include_classes=1&include_features=1&include_social=1&include_memberships=1&include_offers=1&include_hours=1&include_reviews=1&include_google_place=1&include_average_review=1&return_url=1
Category
Gym

Fitness Center

Health Centre
Classes
Circuit

HIIT

Yoga

Pilates

Zumba

Dance

Spin
Opening Hours
Mon: Open 24 Hours
Tue: Open 24 Hours
Wed: Open 24 Hours
Thu: Open 24 Hours
Fri: Open 24 Hours
Sat: Open 24 Hours
Sun: Open 24 Hours
Membership Plans Available at Plus Fitness 24/7 Manly
For $33.9 per fortnight, you can join Plus Fitness Manly and have 24/7 access to the gym with no lock-in contract.
| Plan | Description | Price |
| --- | --- | --- |
| Flexi Membership – 24/7 access | Flexible No Lock In Contract | $33.9 - fortnightly |
About Plus Fitness 24/7 Manly
Plus Fitness 24/7 Gym - Your Local Gym with over 200 convenient locations across Australia. No Lock In Contracts, Low Prices!
See what makes Plus Fitness 24/7 Manly the Best Gym in Town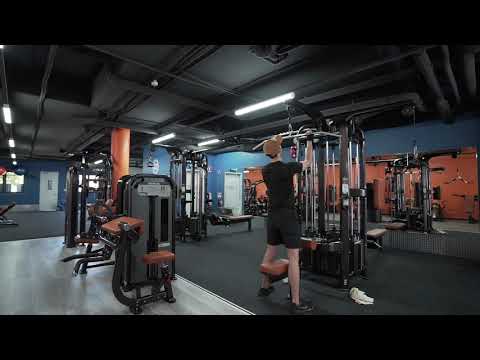 Experience the energy and community at Plus Fitness 24/7 Manly.
See our certified trainers in action and get a feel for the energy and community at our gym. Watch now and come experience the difference at Manly.
Get a feel for the lively and supportive atmosphere that sets Plus Fitness 24/7 Manly apart from other gyms in Manly
See firsthand the dedication and passion of our certified trainers as they guide and inspire members to reach their fitness goals.
Map
Enquire and view gym prices at Plus Fitness 24/7 Manly. No obligation to join.
Customer Reviews
Plus Fitness Manly is a fantastic gym that has been providing excellent service to its members for many years. Customers love the friendly and professional staff, who are always willing to help and demonstrate the gym's equipment. The gym is always spotless and perfectly maintained, and the staff are always welcoming and polite. Plus Fitness Manly is also conveniently located close to the beach, making it perfect for a post-workout swim.
The gym is well-equipped with all the necessary equipment and features, and the staff are knowledgeable and experienced. Plus Fitness Manly also offers a variety of classes and personal training options, as well as 24-hour access and no lock-in contracts. Customers also appreciate the great atmosphere and community vibe, and the fact that the gym is never too crowded.
Overall, Plus Fitness Manly is a great gym that offers excellent facilities, features, staff, equipment, security, parking, opening times, classes, personal training options, and exercise and training protocols. Customers love the friendly and professional staff, the spotless and perfectly maintained gym, and the convenient location close to the beach. Plus Fitness Manly is the perfect place for anyone looking for a great gym experience.
I have been a member of this particular gym for about 14 years and in that time have seen many 'change of guards.' I feel the establishment have finally got the 'recipe' right in how a gym should be run well. Young Matt, the manager, may be in his 20's but is really savvy and professional. He and his two young female staff members, Maddy and Ela are very friendly, helpful and always happy in their greeting of the clients as they enter and exit the gym. The gym is cleaned regularly and is spotless and the paper dispensers are ALWAYS full. I also have noticed when new members sign up, either Matt, Maddy or Ela will take the time to show and demonstrate the equipment that the gym has. I have never seen that done before. And more importantly, the young team do it willingly. Moreover, there is a more genuinely good feel to this 'village' type gym. I feel all the members enjoy coming and working out. A vast improvement. Fabulous team. Keep up the good work and vibes, guys.
Koula Ace
It's very hard to stop my membership. Personal from this gym told me several times it was done and money was still getting charged into my account. After several times I called and tried to fix the issue no one gives me a solution. They answer with excuses. Very bad experience I don't recommend.
nicolas cassani
Definitely the Best gym in Sydney. I've been at this gym since 2003 and no other gym compares. The equipment is always up to date and the facility is cleaned everyday. All the people are so inviting and friendly. Such a Family community. Staff here are so kind and they care about all their members. Thanks for everything you guys do!
Brenden Frost