https://gymnearme.net.au/backend/profiles/get_profiles?gym_id=4119&include_types=1&include_classes=1&include_features=1&include_social=1&include_memberships=1&include_offers=1&include_hours=1&include_reviews=1&include_google_place=1&include_average_review=1&return_url=1
Category
Gym

Fitness Center

Health Centre
Classes
Circuit

HIIT

Yoga

Pilates

Zumba

Dance

Spin
Opening Hours
Mon: 08:30 - 00:00
Tue: 08:30 - 00:00
Wed: 08:30 - 00:00
Thu: 08:30 - 00:00
Fri: 08:30 - 12:30
Sat: 08:30 - 12:30
Sun: Closed
Membership Plans Available at Plus Fitness 24/7 Marleston
With the Flexi Membership at Plus Fitness Marleston, you can access the gym 24/7 with no lock-in contract for just $29.90 every two weeks.
| Plan | Description | Price |
| --- | --- | --- |
| Flexi Membership – 24/7 access | Flexible No Lock In Contract | $29.9 - fortnightly |
About Plus Fitness 24/7 Marleston
Plus Fitness 24/7 Gym - Your Local Gym with over 200 convenient locations across Australia. No Lock In Contracts, Low Prices!
See what makes Plus Fitness 24/7 Marleston the Best Gym in Town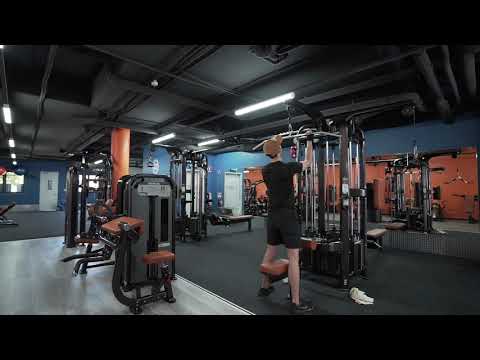 Experience the energy and community at Plus Fitness 24/7 Marleston.
See our certified trainers in action and get a feel for the energy and community at our gym. Watch now and come experience the difference at MARLESTON.
Get a feel for the lively and supportive atmosphere that sets Plus Fitness 24/7 Marleston apart from other gyms in MARLESTON
See firsthand the dedication and passion of our certified trainers as they guide and inspire members to reach their fitness goals.
Map
Enquire and view gym prices at Plus Fitness 24/7 Marleston. No obligation to join.
Customer Reviews
Plus Fitness Marleston is a great gym that offers a wide range of facilities and features to its customers. Customers have praised the gym for its cleanliness, variety of equipment, friendly and helpful staff, and professional personal trainers. The gym is also conveniently located and offers great value for money. Customers have also commented on the hot water supply, which is always hot and perfect for post-workout showers. The gym also has a rope on the wall for those who want to do some rope exercises. Overall, customers have had a great experience at Plus Fitness Marleston and highly recommend it.
Edit: Being true to my word, happy to give 5 stars, the management/owners saw my previous review and have fixed up the shower and not with one of small heads, a good sized one. Thanks for that. Oh, their hot water is blood hot, it's great. Pretty good set up, its got everything you need. My only complaint and reason it didn't get 5 stars is the shower, the whole arm and shower head needs replacing, it leaks and sprays out from all joins, put it in the wrong position and it sprays over the curtain and gets your clothes wet.
Tybo Y
I have been a member of Plus Fitness Marleston Gym for one year and I can say that it is the best gym in the area. 1. Great facility (toilets, showers, floor are clean. Plus Fitness team cleans the gym every day) 2. Variety of Equipment. 3. Extremely friendly and helpful stuff. 4. Highly Professional Personal trainer and Manager.
NANO CASE PRO