https://gymnearme.net.au/backend/profiles/get_profiles?gym_id=4127&include_types=1&include_classes=1&include_features=1&include_social=1&include_memberships=1&include_offers=1&include_hours=1&include_reviews=1&include_google_place=1&include_average_review=1&return_url=1
Category
Gym

Fitness Center

Health Centre
Opening Hours
Mon: Open 24 Hours
Tue: Open 24 Hours
Wed: Open 24 Hours
Thu: Open 24 Hours
Fri: Open 24 Hours
Sat: Open 24 Hours
Sun: Open 24 Hours
Membership Plans Available at Plus Fitness 24/7
For just $29.90 per fortnight, you can join Plus Fitness Mill Park and have access to the gym 24/7 with no lock-in contract.
| Plan | Description | Price |
| --- | --- | --- |
| Flexi Membership – 24/7 access | Flexible No Lock In Contract | $29.9 - fortnightly |
About Plus Fitness 24/7
Plus Fitness 24/7 Gym - Your Local Gym with over 200 convenient locations across Australia. No Lock In Contracts, Low Prices!
See what makes Plus Fitness 24/7 the Best Gym in Town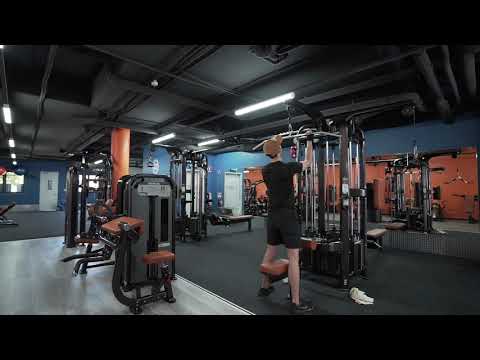 Experience the energy and community at Plus Fitness 24/7.
See our certified trainers in action and get a feel for the energy and community at our gym. Watch now and come experience the difference at Mill Park.
Get a feel for the lively and supportive atmosphere that sets Plus Fitness 24/7 apart from other gyms in Mill Park
See firsthand the dedication and passion of our certified trainers as they guide and inspire members to reach their fitness goals.
Map
Enquire and view gym prices at Plus Fitness 24/7. No obligation to join.
Customer Reviews
Plus Fitness Mill Park is a great gym for anyone looking for a friendly and welcoming environment. The staff are highly trained and always willing to help, and the gym is kept clean and hygienic. Customers love the 24/7 access, unlimited classes, and access to over 100 gyms. The prices are also very affordable, with no lock-in contracts.
Customers also appreciate the family atmosphere, with kids and parents often working out side by side. The staff are friendly and professional, and the classes are lots of fun. Plus Fitness Mill Park also has top tier equipment and a great range of gym equipment.
The personal trainers are also highly praised, with MERIKA being a particular favourite. Customers also appreciate the fact that the gym is well maintained and adapts to all government guidelines provided for Covid. Plus Fitness Mill Park is definitely a hidden gem and highly recommended by customers.
started off good at the start, but once the new owners took over i had to leave. Went from friendly staff happy to have a chat with you to a teenage boy who sits at the front on his phone eating take away. Equipment is old and hygiene in that place is shocking definitely recommend one health or powerhouse gym over this place
barry lewis
Plus Fitness was my first gym and I was quite nervous to join up but thanks to the support for Adam and the other staff members I was able to feel comfortable and couldn't be happier with the gym and the customer service. There is a great range of equipment and the staff are always more than happy to assist members with any difficulties and enquiries
ben Mansell