https://gymnearme.net.au/backend/profiles/get_profiles?gym_id=4133&include_types=1&include_classes=1&include_features=1&include_social=1&include_memberships=1&include_offers=1&include_hours=1&include_reviews=1&include_google_place=1&include_average_review=1&return_url=1
Category
Gym

Fitness Center

Health Centre
Classes
Circuit

HIIT

Yoga

Pilates

Zumba

Dance

Spin
Opening Hours
Mon: Open 24 Hours
Tue: Open 24 Hours
Wed: Open 24 Hours
Thu: Open 24 Hours
Fri: Open 24 Hours
Sat: Open 24 Hours
Sun: Open 24 Hours
Membership Plans Available at Plus Fitness 24/7 Morayfield
With the Flexi Membership at Plus Fitness Morayfield, you can access the gym 24/7 with no lock-in contract for just $29.90 every two weeks.
| Plan | Description | Price |
| --- | --- | --- |
| Flexi Membership – 24/7 access | Flexible No Lock In Contract | $29.9 - fortnightly |
About Plus Fitness 24/7 Morayfield
Plus Fitness 24/7 Gym - Your Local Gym with over 200 convenient locations across Australia. No Lock In Contracts, Low Prices!
See what makes Plus Fitness 24/7 Morayfield the Best Gym in Town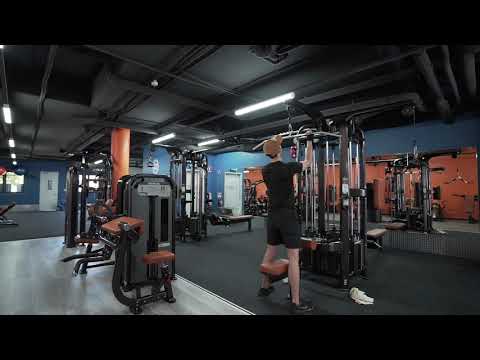 Experience the energy and community at Plus Fitness 24/7 Morayfield.
See our certified trainers in action and get a feel for the energy and community at our gym. Watch now and come experience the difference at Morayfield.
Get a feel for the lively and supportive atmosphere that sets Plus Fitness 24/7 Morayfield apart from other gyms in Morayfield
See firsthand the dedication and passion of our certified trainers as they guide and inspire members to reach their fitness goals.
Map
Enquire and view gym prices at Plus Fitness 24/7 Morayfield. No obligation to join.
Customer Reviews
Plus Fitness Morayfield is a great gym that offers a wide range of facilities and features to help customers reach their fitness goals. Customers love the friendly and welcoming atmosphere, the helpful and knowledgeable staff, and the convenient location. The gym is well-equipped with modern machines and equipment, and the staff are always willing to help and provide advice. Customers also appreciate the fact that there is no lock-in contract, and that the gym is open 24/7.
The gym is also praised for its cleanliness and hygiene, with customers noting that the staff take the time to wipe down equipment and ensure that the gym is kept tidy. Customers also appreciate the great selection of music, with Wu Tang, Kanye, Eminem, 50 Cent, Rakim, and Pusha T all featured in the playlist. Plus Fitness Morayfield also offers a range of classes and personal training options, as well as a spray tan booth.
Overall, customers are extremely satisfied with Plus Fitness Morayfield and highly recommend it to anyone looking to get fit. The staff are friendly and helpful, the equipment is up to date and well-maintained, and the atmosphere is inspiring and motivating. Plus Fitness Morayfield is the perfect place to start or continue your fitness journey.
They do no take responsibility for payments and will not tell you they use a third party direct debit company when you sign up. There are reviews on here stating payments will continue even after you cancel and this is why. I have been a member for two days and I am already cancelling my membership. Wish me luck!!! (FYI Ironhouse & AF Caboolture manage their own payments in-house - I would highly recommend these businesses instead)
Alexander Waters
I joined plus fitness Morayfield last month and I'm loving every bit of it. I used to feel very nervous and self conscious about returning to the gym but these guys made it really easy for me. The staff are genuinely interested in helping me reach my goals without expecting me to sign any lock in contracts. I've been training with Chris since I started and he's so patient and knowledgeable. They're the largest gym I've joined to date with a really nice range of equipment. Highly recommend!
Reyana Karbow