https://gymnearme.net.au/backend/profiles/get_profiles?gym_id=4170&include_types=1&include_classes=1&include_features=1&include_social=1&include_memberships=1&include_offers=1&include_hours=1&include_reviews=1&include_google_place=1&include_average_review=1&return_url=1
Category
Gym

Fitness Center

Health Centre
Classes
Circuit

HIIT

Yoga

Pilates

Zumba

Dance

Spin

Boxing

Martial Arts

Group Classes
Opening Hours
Mon: Open 24 Hours
Tue: Open 24 Hours
Wed: Open 24 Hours
Thu: Open 24 Hours
Fri: Open 24 Hours
Sat: Open 24 Hours
Sun: Open 24 Hours
Membership Plans Available at Plus Fitness 24/7 Wiley Park
For just $29.90 per fortnight, you can join Plus Fitness Wiley Park and have 24/7 access to the gym with no lock-in contract.
| Plan | Description | Price |
| --- | --- | --- |
| Flexi Membership – 24/7 access | Flexible No Lock In Contract | $29.9 - fortnightly |
About Plus Fitness 24/7 Wiley Park
Plus Fitness 24/7 Gym - Your Local Gym with over 200 convenient locations across Australia. No Lock In Contracts, Low Prices!
See what makes Plus Fitness 24/7 Wiley Park the Best Gym in Town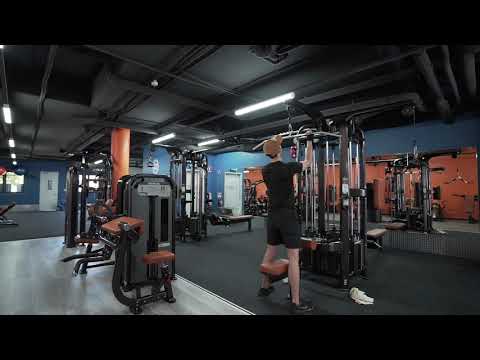 Experience the energy and community at Plus Fitness 24/7 Wiley Park.
See our certified trainers in action and get a feel for the energy and community at our gym. Watch now and come experience the difference at WILEY PARK.
Get a feel for the lively and supportive atmosphere that sets Plus Fitness 24/7 Wiley Park apart from other gyms in WILEY PARK
See firsthand the dedication and passion of our certified trainers as they guide and inspire members to reach their fitness goals.
Map
Enquire and view gym prices at Plus Fitness 24/7 Wiley Park. No obligation to join.
Customer Reviews
Plus Fitness Wiley Park is a great gym that offers a wide range of facilities and features to its customers. The staff are incredibly friendly and knowledgeable, and always willing to help out with any queries or questions. The gym is always kept clean and tidy, and the equipment is well maintained and functional. Customers have praised the staff for their helpfulness and friendliness, and have commented on the great atmosphere and environment. The gym also offers a variety of classes and personal training options, as well as exercise and training protocols. Customers have also commented on the strict towel policy, the quiet music, and the spacious layout of the gym. Plus Fitness Wiley Park is a great place to work out and get fit, and customers have nothing but positive things to say about it.
Before you sign in, here are the flaws in all honesty, Place is small, you have to wait a while till your turn comes, tight area, proper ventilation needed which seems impossible for that location. It is situated under a residential apartment so the management expect you to stay quite which is kind of hard in a gym, every now and then they get complaints from the neighbours for being loud, so they expect you to remain quite IN A GYM!!! The direct debt system will keep taking money out even if you remain absent for a while untill you call to " stop them", also once you are signed up, its pretty hard to wipe your Personal details from their system, its stored for years, I called years later to see weather they had my details, and they did have them, why do they keep my personal details forever? Just press delete... its kind of creepy! I know, The management will read and reply to this with a diplomatic review, like " oh sorry to hear that, send us your email will fix, just the usual generic reply to make themselves look better to divert peoples attention. But the problems remain.
Bar code