https://gymnearme.net.au/backend/profiles/get_profiles?gym_id=5121&include_types=1&include_classes=1&include_features=1&include_social=1&include_memberships=1&include_offers=1&include_hours=1&include_reviews=1&include_google_place=1&include_average_review=1&return_url=1
Classes
Circuit

HIIT

Group Classes
Opening Hours
Mon: 05:00 - 19:00
Tue: 05:00 - 19:00
Wed: 05:00 - 19:00
Thu: 05:00 - 19:00
Fri: 05:00 - 13:00
Sat: 06:30 - 09:30
Sun: 07:30 - 09:00
Membership Plans Available at REVL Training Brookvale
REVL Training Brookvale offers 10, 20, and 30 session packs that expire after 2, 4, and 3 months respectively. PEAK 6 Months offers unlimited classes for a minimum term of 6 months, billed weekly at $64.95 per week, while PEAK Flexi offers unlimited classes with no lock-in contract, billed weekly at $79.95 per week.
| Plan | Description | Price |
| --- | --- | --- |
| REVL 10 Session Pack | Expires 2 month/s after purchase | $300 - |
| REVL 20 Session Pack | Expires 4 month/s after purchase | $500 - |
| REVL 30 Session Pack | Expires 3 month/s after purchase | $599.50 - |
| PEAK 6 Months | | $64.95 - weekly |
| PEAK Flexi | | $79.95 - weekly |
About REVL Training Brookvale
Move, sweat, evolve with REVL Training. Fitness training with boutique group fitness studios across Australia, anytime and anywhere. Join us today!
REVL is a functional fitness studio that goes beyond the rest with a personalised group fitness experience that offers continuous, measurable progression. Membership gets you unlimited access to each of our 3 unique programs - Move/Sweat/Perform and we have over 50 sessions on offer each week. SWEAT sessions are our conditioning focused sessions programmed on Tues/Thurs/Saturdays. MOVE and PERFORM are our strength based sessions running alongside each other on Mon/Wed/Fri with each program offering a unique fitness experience to align with your goals. REVL is perfect for anyone who's tried and tested what's out there and has been left wanting something more, something beyond the rest.
See what makes REVL Training Brookvale the Best Gym in Town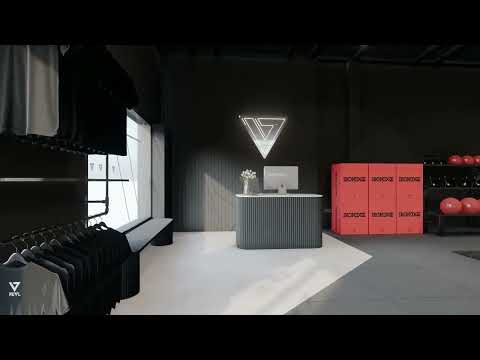 Experience the energy and community at REVL Training Brookvale.
See our certified trainers in action and get a feel for the energy and community at our gym. Watch now and come experience the difference at Brookvale.
Get a feel for the lively and supportive atmosphere that sets REVL Training Brookvale apart from other gyms in Brookvale
See firsthand the dedication and passion of our certified trainers as they guide and inspire members to reach their fitness goals.
Map
Enquire and view gym prices at REVL Training Brookvale. No obligation to join.
Customer Reviews
REVL Training Brookvale is a fantastic gym that has earned rave reviews from its customers. The trainers are friendly and knowledgeable, and they ensure that customers are training safely and effectively to get the best results. The atmosphere is welcoming and positive, and the members are friendly and supportive. The programming is well-structured and balanced, and the coaches are helpful and knowledgeable. The facility is modern and well-equipped, and the music is upbeat and classic. Customers also appreciate the high-energy workouts and the positive vibe at the studio. All in all, REVL Training Brookvale is a great place to get fit and have fun.
I absolutely love this gym! And I can be a tough gym critic. Their trainers are super friendly and welcoming but more importantly they are focused on ensuring you're training effectively, efficiently and safely to get the best results! And all the members are legends and very friendly ! Can't recommend this gym enough
Zoe Brown