https://gymnearme.net.au/backend/profiles/get_profiles?gym_id=5117&include_types=1&include_classes=1&include_features=1&include_social=1&include_memberships=1&include_offers=1&include_hours=1&include_reviews=1&include_google_place=1&include_average_review=1&return_url=1
Classes
Functional Studio

Circuit

HIIT

Yoga

Pilates

Zumba

Dance

Spin

Boxing
Opening Hours
Mon: 05:10 - 00:00
Tue: 05:10 - 00:00
Wed: 05:10 - 00:00
Thu: 05:10 - 00:00
Fri: 05:10 - 00:00
Sat: 06:10 - 08:30
Sun: Closed
Membership Plans Available at REVL Training Charlestown
REVL Training Charlestown offers 10, 20, and 30 session packs that expire after 2, 4, and 3 months respectively. PEAK 6 Months offers unlimited classes for a minimum term of 6 months, billed weekly at $59.95 per week, while PEAK Flexi offers unlimited classes with no lock in contract, billed weekly at $69.95 per week.
| Plan | Description | Price |
| --- | --- | --- |
| REVL 10 Session Pack | Expires 2 month/s after purchase | $250 - |
| REVL 20 Session Pack | Expires 4 month/s after purchase | $450 - |
| REVL 30 Session Pack | Expires 3 month/s after purchase | $549.50 - |
| PEAK 6 Months | | $59.95 - weekly |
| PEAK Flexi | | $69.95 - weekly |
About REVL Training Charlestown
Move, sweat, evolve with REVL Training. Fitness training with boutique group fitness studios across Australia, anytime and anywhere. Join us today!
We've taken evidence-based strength and conditioning training methods and broken down the barrier to entry so that it's accessible for anyone who is curious and committed when it comes to their fitness.
With our carefully designed programs, REVL Training allows you to experience the kind of targeted and high-performance training that was once reserved exclusively for professional athletes.
It's a training method that is proven to achieve results, help you better understand your body and potential, and welcome you into a truly one-of-a-kind community.
See what makes REVL Training Charlestown the Best Gym in Town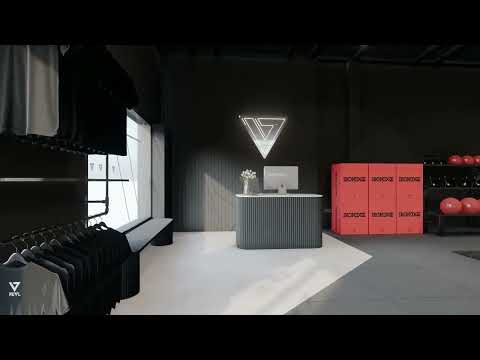 Experience the energy and community at REVL Training Charlestown.
See our certified trainers in action and get a feel for the energy and community at our gym. Watch now and come experience the difference at Charlestown.
Get a feel for the lively and supportive atmosphere that sets REVL Training Charlestown apart from other gyms in Charlestown
See firsthand the dedication and passion of our certified trainers as they guide and inspire members to reach their fitness goals.
Map
Enquire and view gym prices at REVL Training Charlestown. No obligation to join.
Customer Reviews
REVL Training Charlestown is an incredible gym that offers a unique and challenging style of group training that you won't find anywhere else. The atmosphere when you first walk through the door is welcoming and encouraging, and the staff are highly competent and motivating. The programming is second to none, and the equipment and facilities are clean and new.
The community spirit is unlike anything else, with members of all different ages and fitness levels cheering each other on to better themselves. The coaches are committed to each and every member, and the owners have created a supportive environment that is non-judgmental and inclusive.
The reviews are full of praise for the gym, with customers saying that it is the best training experience they have ever had, that the staff are super motivating and knowledgeable, and that the atmosphere is vibrant and positive. Everyone is welcomed with open arms, and the coaches are diligent with making sure that everyone has the right variables for their training. REVL Charlestown is a health and fitness facility like no other, and it is definitely worth a visit.
I honestly can't say enough positive things about REVL Charlestown! I switched from F45 to REVL and haven't looked back - all classes and exercises tie in together as part of a 10-week training block finished with a testing week which is not compulsory, although is great to see your progression. Ryan and Aimee the REVL owners put their heart and soul into the studio - immaculately cleaning it after every session and servicing the equipment - it's like walking into a brand new studio every day. They have created a fun and supportive community of members of all different ages and fitness levels and I will continue to champion their success.
Mia Jones
I hadn't done this style of training before coming to REVL. Ryan, Amy and Bryce made me feel comfortable and explained everything super effectively. I've been training there for 3 months now and will never look at another gym. Incredible culture, people of heaps of different fitness and strength levels all cheering each other on to better them selfs. Unreal gym.
Joshua Lloyd