https://gymnearme.net.au/backend/profiles/get_profiles?gym_id=5123&include_types=1&include_classes=1&include_features=1&include_social=1&include_memberships=1&include_offers=1&include_hours=1&include_reviews=1&include_google_place=1&include_average_review=1&return_url=1
Classes
Functional Studio

Circuit

HIIT

Yoga

Pilates

Zumba

Dance

Spin

Boxing
Opening Hours
Mon: 05:10 - 18:40
Tue: 05:10 - 18:40
Wed: 05:10 - 18:40
Thu: 05:10 - 18:40
Fri: 05:10 - 18:00
Sat: 00:00 - 09:00
Sun: Closed
Membership Plans Available at REVL Training Maroochydore
REVL 10 Session Pack: Get 10 classes for $250 that expire 2 months after purchase.
REVL 20 Session Pack: Get 20 classes for $450 that expire 4 months after purchase.
REVL 30 Session Pack: Get 30 classes for $549.50 that expire 3 months after purchase.
PEAK 6 Months: Get unlimited classes for 6 months for $59.95 per week.
PEAK Flexi: Get unlimited classes with no lock in contract for $69.95 per week.
| Plan | Description | Price |
| --- | --- | --- |
| REVL 10 Session Pack | Expires 2 month/s after purchase | $250 - |
| REVL 20 Session Pack | Expires 4 month/s after purchase | $450 - |
| REVL 30 Session Pack | Expires 3 month/s after purchase | $549.50 - |
| PEAK 6 Months | | $59.95 - weekly |
| PEAK Flexi | | $69.95 - weekly |
About REVL Training Maroochydore
Move, sweat, evolve with REVL Training. Fitness training with boutique group fitness studios across Australia, anytime and anywhere. Join us today!
REVL is a functional fitness studio that goes beyond the rest with a personalised group fitness experience that offers continuous, measurable progression.
Membership gets you unlimited access to each of our 3 unique programs - Move/Sweat/Perform and we have over 50 sessions on offer each week.
SWEAT sessions are our conditioning focused sessions programmed on Tues/Thurs/Saturdays. MOVE and PERFORM are our strength based sessions running alongside each other on Mon/Wed/Fri with each program offering a unique fitness experience to align with your goals.
REVL is perfect for anyone who's tried and tested what's out there and has been left wanting something more, something beyond the rest.
See what makes REVL Training Maroochydore the Best Gym in Town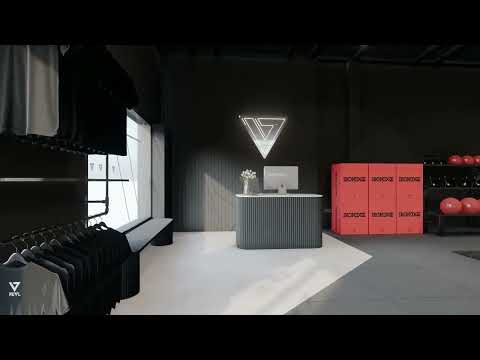 Experience the energy and community at REVL Training Maroochydore.
See our certified trainers in action and get a feel for the energy and community at our gym. Watch now and come experience the difference at Maroochydore.
Get a feel for the lively and supportive atmosphere that sets REVL Training Maroochydore apart from other gyms in Maroochydore
See firsthand the dedication and passion of our certified trainers as they guide and inspire members to reach their fitness goals.
Map
Enquire and view gym prices at REVL Training Maroochydore. No obligation to join.
Customer Reviews
REVL Training Maroochydore is a top-notch functional gym that offers a great atmosphere for training. Customers love the friendly coaches and members, as well as the experienced coaches who are always willing to help correct form. The gym has a great family vibe and the owners and trainers make everyone feel welcome. The gym also hosts social events to thank members and create an inclusive and supportive environment.
The gym is well-equipped with the latest equipment and offers a variety of classes and personal training options. Customers also appreciate the security and ample parking available. The opening times are convenient and the exercise and training protocols are up to date.
Overall, customers are highly satisfied with REVL Training Maroochydore and highly recommend it to others. The gym is a great place to train and the staff and members create a welcoming atmosphere.
First time training here today, and this has been the first gym in anyway shape or form that someone has spoken to me & made me feel like people care that you're there. On top of that the trainer was also inclusive & informative. It's the perfect balance between F45 & a standard GYM. I will be going again, see you Monday morning :D
Johnathon Clark