https://gymnearme.net.au/backend/profiles/get_profiles?gym_id=4193&include_types=1&include_classes=1&include_features=1&include_social=1&include_memberships=1&include_offers=1&include_hours=1&include_reviews=1&include_google_place=1&include_average_review=1&return_url=1
Category
Gym

Fitness Center

Health Centre
Classes
HIIT

Group Classes

Yoga

Pilates

Zumba

Dance

Spin

Boxing
Opening Hours
Mon: Open 24 Hours
Tue: Open 24 Hours
Wed: Open 24 Hours
Thu: Open 24 Hours
Fri: Open 24 Hours
Sat: Open 24 Hours
Sun: Open 24 Hours
Membership Plans Available at Revo Fitness Innaloo
At Revo Fitness Innaloo, you can get access to all their gyms and facilities, including HIITFIT, for just $19.38 per fortnight, with no lock-in contracts or sign-up fees.
| Plan | Description | Price |
| --- | --- | --- |
| One Price for Everyone! | | $19.38 - fortnightly |
About Revo Fitness Innaloo
Sign up online in less than 3 minutes to give yourself the chance to improve your life without constraints. We have created the most straight forward and simple membership in the fitness industry.
We are here to help make fitness more accessible. Giving every person the opportunity to improve and better themselves without constraints.
Location, atmosphere, opening hours and price all have an influence on how accessible a gym can be. Not at Revo Fitness.
We create an environment that encourages healthy relationship with every persons' lifestyle and fitness goals.
We do this by continually striving to influence people's lives by making fitness more accessible; so we can promise to provide the highest quality fitness experience at the most affordable price.
#revofitness
See what makes Revo Fitness Innaloo the Best Gym in Town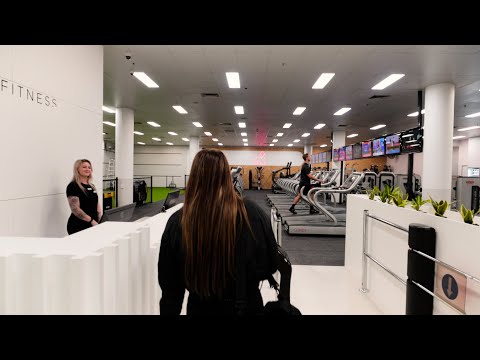 Experience the energy and community at Revo Fitness Innaloo.
See our certified trainers in action and get a feel for the energy and community at our gym. Watch now and come experience the difference at Innaloo.
Get a feel for the lively and supportive atmosphere that sets Revo Fitness Innaloo apart from other gyms in Innaloo
See firsthand the dedication and passion of our certified trainers as they guide and inspire members to reach their fitness goals.
Map
Enquire and view gym prices at Revo Fitness Innaloo. No obligation to join.
Customer Reviews
Revo Fitness Innaloo is an exceptional gym that offers a wide range of facilities and features to its members. Customers love the modern and well-equipped gym, with its up-to-date equipment, spacious layout, and bright atmosphere. The gym is also praised for its competitive pricing, with no sign-up fee and low weekly rates.
The staff at Revo Fitness Innaloo are also highly praised for their friendly and helpful service. Customers appreciate the genuine service they receive from the staff, as well as the cleanliness of the gym and the safety and security measures in place. The gym also offers plenty of free car parking spaces, making it easy to access.
Customers also appreciate the 24/7 opening times, the variety of equipment, the HIIT spaces, and the personal training options. The gym also has a great atmosphere, with a good vibe no matter how busy it gets. Customers also appreciate the fact that the gym is well maintained and that the staff are always on hand to help. Overall, Revo Fitness Innaloo is a great gym that offers a wide range of facilities and features to its members.
Great venue, cheap prices and nice clean equipment. Really friendly staff too :) Really has a nice local feel to it; and has all the basic equipment needed for a great session. Giving it 5 stars for the quality of the equipment and accessibility in terms of overall space, fee structure, staff and the general vibe on a morning. P.s. any chance of a procuring a standing calf raise machine? I generally workout in the morning at 7, however, during the last week of October I had to workout in the evenings due to work commitments. Last week, I had a real bad experience with the high schoolers. The complaint/feedback I have is about them is their poor gym etiquette. They flounder around the machines; mostly around the bench press area (takes them a good 45 minutes to move on) It's not a playground and frankly quiet dangerous. I understand 10-15 minutes on a machine (depending on whether it's a power lift or a hypertrophy session). However, 45min to an hour across both bench press machines is a bit too much. Similarly, if I'm on the machine first and doing my sets, I find it a bit uncomfortable when so many of them crowd around me waiting for their turn. Due to my claustrophobia it pressures me to finish my set really quickly or halfway and move on. I've tried to make them understand; i.e. telling them I'll be another 5 minutes or give them a shout when I'm done; but I feel it goes to deaf ears. Respect to them for working out at such a young age; it's really great, however, not at the inconvenience of other people.
Warren Cabral
Neat Gym, variety of equipment. Can be a bit busy. Which is why I go here after 9 pm. Have not tried their shower or toilet but I've seen cleaners clean it regularly so I assume it's clean. Lol. Have not personally met a staff yet as they would have already clocked off by the time I go for my workout.
Klyne
Gym is great no matter what people say come on guys. Busy hours is just full of kids on their phones or talking to each other. Just one petition… for the people like me that we go early to avoid kids, from 4-9 am window it will be good if they can adjust the temperature as it is freezing and everyone complains. Other than that I think the gym is absolutely well prepared if you want to do a good workout
Carlos Ruiz Jimenez