https://gymnearme.net.au/backend/profiles/get_profiles?gym_id=4195&include_types=1&include_classes=1&include_features=1&include_social=1&include_memberships=1&include_offers=1&include_hours=1&include_reviews=1&include_google_place=1&include_average_review=1&return_url=1
Category
Gym

Fitness Center

Health Centre
Opening Hours
Mon: Open 24 Hours
Tue: Open 24 Hours
Wed: Open 24 Hours
Thu: Open 24 Hours
Fri: Open 24 Hours
Sat: Open 24 Hours
Sun: Open 24 Hours
Membership Plans Available at Revo Fitness - Kelmscott
At Revo Fitness Kelmscott, you can get access to all the gyms and HIITFIT facilities for only $19.38 per fortnight, with no lock-in contracts or sign-up fees.
| Plan | Description | Price |
| --- | --- | --- |
| One Price for Everyone! | | $19.38 - fortnightly |
About Revo Fitness - Kelmscott
Sign up online in less than 3 minutes to give yourself the chance to improve your life without constraints. We have created the most straight forward and simple membership in the fitness industry.
READY TO HIIT THE GROUND RUNNING?
We're pumped to be heading to Kelmscott to bring you our most exciting club to date. Our Kelmscott gym is an inviting space offering a huge functional training area set up for our self-run circuit program, HIITFIT.
With incredible interior designed features, as well as beautiful natural light spilling across the club floor, our Kelmscott gym will leave you feeling like home and ready to smash your fitness goals.
To make matters easier, the club is within walking distance from the Kelmscott train station (Armadale Line), or if you're driving, we have a large private parking lot!
$9.69 PER WEEK | NO LOCK-IN CONTRACTS | NO SIGN UP FEES | 24/7 ACCESS |HIITFIT | ACCESS TO ALL LOCATIONS
See what makes Revo Fitness - Kelmscott the Best Gym in Town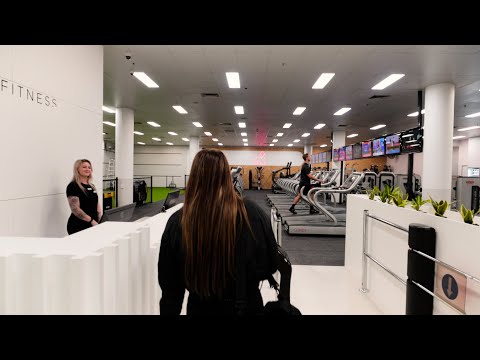 Experience the energy and community at Revo Fitness - Kelmscott.
See our certified trainers in action and get a feel for the energy and community at our gym. Watch now and come experience the difference at Kelmscott.
Get a feel for the lively and supportive atmosphere that sets Revo Fitness - Kelmscott apart from other gyms in Kelmscott
See firsthand the dedication and passion of our certified trainers as they guide and inspire members to reach their fitness goals.
Map
Enquire and view gym prices at Revo Fitness - Kelmscott. No obligation to join.
Customer Reviews
Revo Fitness Kelmscott is a great gym that offers a wide range of facilities and features to its customers. Customers appreciate the quick sign up process, the new equipment, the clean environment, and the friendly staff. The gym has plenty of machines and equipment to work with all parts of the body, and the prices are very competitive. Customers also appreciate the no lock-in contract and the fact that the gym is always clean and tidy. The staff are always cleaning down in their spare time and are very friendly and helpful. Customers also appreciate the ample parking and the fact that the gym is open at convenient times. Revo Fitness Kelmscott also offers a variety of classes, personal training options, and exercise and training protocols. All in all, customers are very satisfied with the services and facilities offered by Revo Fitness Kelmscott.
All right gym little bit older equipment, and can get very crowded. Equipment is crammed in in spots. Biggest downfall is its basically a sauna not sure if they're trying to save a few bucks or what but turn on the Ac get it serviced something. Usually just drive to the cockburn as it's a far better gym
Jason