https://gymnearme.net.au/backend/profiles/get_profiles?gym_id=4197&include_types=1&include_classes=1&include_features=1&include_social=1&include_memberships=1&include_offers=1&include_hours=1&include_reviews=1&include_google_place=1&include_average_review=1&return_url=1
Category
Gym

Fitness Center

Health Centre
Opening Hours
Mon: Open 24 Hours
Tue: Open 24 Hours
Wed: Open 24 Hours
Thu: Open 24 Hours
Fri: Open 24 Hours
Sat: Open 24 Hours
Sun: Open 24 Hours
Membership Plans Available at Revo Fitness - Morley
At Revo Fitness Morley, you can get access to all the gyms, HIITFIT facilities, and 24/7 access for only $19.38 per fortnight, with no lock-in contracts or sign-up fees.
| Plan | Description | Price |
| --- | --- | --- |
| One Price for Everyone! | | $19.38 - fortnightly |
About Revo Fitness - Morley
Sign up online in less than 3 minutes to give yourself the chance to improve your life without constraints. We have created the most straight forward and simple membership in the fitness industry.
Get ready for Revo, Morley.
Light, bright, with room to stretch out and make this space your own. Curated to put you in the zone, Revo Morley is going to HIIT different. With 1,800 square metres of open plan layout, featuring our patented HIITFIT 24/7 circuit area, Stretch Zone, a massive functional training area and room for all of your favourite equipment.
See what makes Revo Fitness - Morley the Best Gym in Town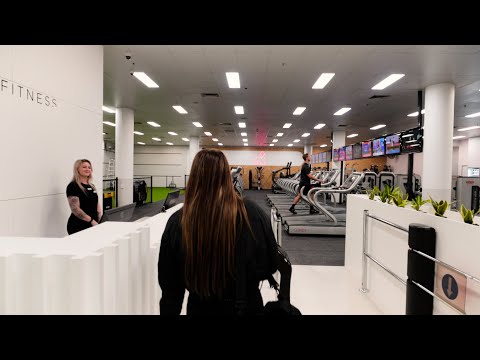 Experience the energy and community at Revo Fitness - Morley.
See our certified trainers in action and get a feel for the energy and community at our gym. Watch now and come experience the difference at Morley.
Get a feel for the lively and supportive atmosphere that sets Revo Fitness - Morley apart from other gyms in Morley
See firsthand the dedication and passion of our certified trainers as they guide and inspire members to reach their fitness goals.
Map
Enquire and view gym prices at Revo Fitness - Morley. No obligation to join.
Customer Reviews
Revo Fitness Morley is a great gym that offers a wide range of facilities and features to its customers. The gym is spacious and well-maintained, with plenty of equipment and a friendly atmosphere. Customers have praised the helpful staff, the cleanliness of the gym, and the great value for money. The gym is open 24/7, so customers can work out at any time of the day or night. The gym also offers a kids area with Netflix, so parents can bring their children along while they work out. Customers have also commented on the great selection of free weights and equipment, as well as the proactive staff who keep the place clean and the weights in order. All in all, Revo Fitness Morley is a great gym that offers a great atmosphere and plenty of features and facilities for its customers.
Trying to be fair as possible here but just can't give more than 3 stars. The gym is great. Beautiful space and well laid out. Has a very modern vibe for the Insta Influencer for sure and I believe it's a great hook. However, I think out of all the times I've been to this club, I can only count on one hand how many times I've had an interaction with reception staff which gives the club a cold atmosphere from the word go. The amount of times the staff member hasn't acknowledged my training partner or I walking in/out of the club is far too many times. One guy with dark hair goes out his way to say hello to everyone or "see you later" as you leave, but the rest are very rare. I find it quite interesting as I could be a brand new member looking to strike a connection with the club. It won't happen if you aren't friendly at the front of house. This needs to be improved massively in my opinion, then this gym would easily get 5 stars no problem.
Aidan Butler
One of the nicest gym atmospheres I've ever seen. The staff were super respectful and helpful and didn't make me feel like I didn't belong there. (I haven't been to the gym in a while!) Lots of equipment and space, very excited to continue coming here. Being open 24/7 is a huge plus too along with the amazing price.
Emma St