https://gymnearme.net.au/backend/profiles/get_profiles?gym_id=4198&include_types=1&include_classes=1&include_features=1&include_social=1&include_memberships=1&include_offers=1&include_hours=1&include_reviews=1&include_google_place=1&include_average_review=1&return_url=1
Category
Gym

Fitness Center

Health Centre
Opening Hours
Mon: Open 24 Hours
Tue: Open 24 Hours
Wed: Open 24 Hours
Thu: Open 24 Hours
Fri: Open 24 Hours
Sat: Open 24 Hours
Sun: Open 24 Hours
Membership Plans Available at Revo Fitness - Myaree
At Revo Fitness Myaree, you can get access to all the gyms and HIITFIT facilities for only $19.38 per fortnight, with no lock-in contracts or sign-up fees.
| Plan | Description | Price |
| --- | --- | --- |
| One Price for Everyone! | | $19.38 - fortnightly |
About Revo Fitness - Myaree
Sign up online in less than 3 minutes to give yourself the chance to improve your life without constraints. We have created the most straight forward and simple membership in the fitness industry.
See what makes Revo Fitness - Myaree the Best Gym in Town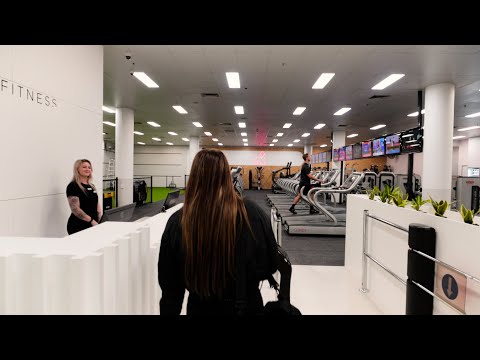 Experience the energy and community at Revo Fitness - Myaree.
See our certified trainers in action and get a feel for the energy and community at our gym. Watch now and come experience the difference at Myaree.
Get a feel for the lively and supportive atmosphere that sets Revo Fitness - Myaree apart from other gyms in Myaree
See firsthand the dedication and passion of our certified trainers as they guide and inspire members to reach their fitness goals.
Map
Enquire and view gym prices at Revo Fitness - Myaree. No obligation to join.
Customer Reviews
Revo Fitness Myaree is a great gym that offers a wide range of facilities and features at an affordable price. Customers love the friendly staff, modern equipment, and spacious workout areas. The gym is well maintained and kept clean, and the equipment is regularly replaced when worn. The gym also offers a great atmosphere, with a large space for HIIT workouts and a big screen showing workouts for those who prefer to exercise alone.
The gym is also secure, with 24-hour access and "pidgin holes" for customers to store their bags. Customers also appreciate the lack of lock-in contracts and the reasonable membership fees. The only downside is that the gym can get quite busy during peak times, and the men's toilet can sometimes smell.
Overall, customers are very happy with Revo Fitness Myaree and highly recommend it to anyone looking for a great gym with modern equipment and friendly staff. The gym offers a great atmosphere and a wide range of facilities and features at an affordable price.
My favourite local gym! Have been a member for yonks now, was lucky enough to win a year free membership. Highly recommend if you are looking for a cheap gym with great equipments especially the racks Only down side to this gym would be the cleaning services for the female bathroom - Mould in the shower area as cleaners don't get into the corners!
Jessica Kavanagh
Positives - membership price, ~$40/month - good range of equipment/attachments (e.g for lat pull downs) - large space for HIIT if that's your type of thing lol - they keep up with the maintenance of the leather upholstery fairly well (some still haven't been addressed after couple of months such as the calf raise though) Negatives - men's toilet always smell. And either never have hand wash or paper towels. Disgusting condition sometimes, don't know whether it's patrons or cleaners fault - can get very packed at certain times (around 5pm-8pm I'd say) - quality of dumbbells and benches are pretty lacklustre. Benches are flimsy and low quality Overall it's a decent gym, has most of the essentials and it's cheap. What else could you ask for?
Jay Bonkanowski