https://gymnearme.net.au/backend/profiles/get_profiles?gym_id=4199&include_types=1&include_classes=1&include_features=1&include_social=1&include_memberships=1&include_offers=1&include_hours=1&include_reviews=1&include_google_place=1&include_average_review=1&return_url=1
Category
Gym

Fitness Center

Health Centre
Classes
HIIT

Circuit

Group Classes
Opening Hours
Mon: Open 24 Hours
Tue: Open 24 Hours
Wed: Open 24 Hours
Thu: Open 24 Hours
Fri: Open 24 Hours
Sat: Open 24 Hours
Sun: Open 24 Hours
Membership Plans Available at Revo Fitness - Northbridge
At Revo Fitness Northbridge, you can get access to all of their gyms and HIITFIT facilities for only $19.38 per fortnight, with no lock-in contracts or sign-up fees.
| Plan | Description | Price |
| --- | --- | --- |
| One Price for Everyone! | | $19.38 - fortnightly |
About Revo Fitness - Northbridge
Sign up online in less than 3 minutes to give yourself the chance to improve your life without constraints. We have created the most straight forward and simple membership in the fitness industry.
A 300m walk from the lively Yagan Square, our Northbridge gym combines lifestyle and fitness into one.
Our 24 hour gym offers the best value in Northbridge and is the most affordable gym in Perth City.
Whether you wish to start your day on an energised high, or end it with a quick session before a night out with friends, our gym's prime location, surrounded by cafes, restaurants and nightlife, allows you to fit your fitness into a busy lifestyle.
See what makes Revo Fitness - Northbridge the Best Gym in Town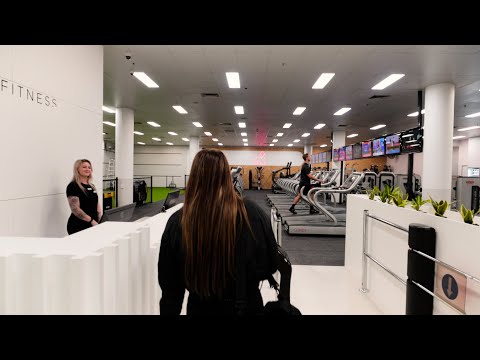 Experience the energy and community at Revo Fitness - Northbridge.
See our certified trainers in action and get a feel for the energy and community at our gym. Watch now and come experience the difference at Northbridge.
Get a feel for the lively and supportive atmosphere that sets Revo Fitness - Northbridge apart from other gyms in Northbridge
See firsthand the dedication and passion of our certified trainers as they guide and inspire members to reach their fitness goals.
Map
Enquire and view gym prices at Revo Fitness - Northbridge. No obligation to join.
Customer Reviews
Revo Fitness Northbridge is a great gym for those looking for an affordable and convenient workout. Located in the heart of Northbridge, the gym is open 24/7 and offers a wide range of equipment and facilities. Customers have praised the gym for its cleanliness, friendly staff, and wide range of equipment. The gym has plenty of squat racks, cardio machines, and stretching areas, as well as a functional area with a prowler, ropes, and farmers walks. Customers have also noted the great price of the gym, with many commenting on the value for money.
The gym also offers personal training options and a variety of classes, and customers have praised the staff for their helpfulness and friendliness. The gym also has secure ticket parking until 6pm, making it easy to access. Customers have also noted that the gym is not overly busy, making it a great place to get a workout in.
Overall, customers have praised Revo Fitness Northbridge for its great facilities, friendly staff, and affordable price. With its convenient location, secure parking, and wide range of equipment, it is no wonder that customers have been so pleased with their experience at the gym.
You get what you pay for. For now it's the best and affordable gym in Perth, has easy access with no traffic (because it's ticket parking until 6pm). After hours is super busy, like any other gym to be fair. Tricky to find parking after 6pm, so try cycling (there is place for bikes but unsecured) or walking. Many squat racks, enough cardio machines and stretching area. All equipment works fine. Haven't used toilets/shower, dont like gym toilets in general. If you are new call them before signing up as staff may leave earlier from time to time.
Daniyar Baitymanov
New location layout is subpar. Machines squashed together with virtually no space to do anything. There are five squat racks but at the expense of two deadlift platforms that were at Parker St. The 'functional area' is the size of a childs playpen and useful for nothing. There's virtually no way to use the prowler, ropes or farmers walks because the area packed with balls, steps, boxes and/or people. Parker Street may have been old, but it was incredibly functional, had deadlift platforms, more cardio equipment and enough room for people to stretch & do HIIT. John Street leaks when there's rain, the layout is a bloody terrible, the equipment is rusty and often broken, the roof leaks constantly when there's rain, it's not functional and space it way too small. Nowhere near as good as Parker Street. Not that Revo cares, clearly their brand is purely about expansion so they can sell. They say they've passed on the feedback for potential changes but that won't go anywhere, they'll do absolutely nothing.
KT For Life Fitness & Health Coaching
The Equipment is so old, rusty and lose. I'm always very cautious when using the machines. The HIIT screens work 50% if the time, the staff don't seem to be in a hurry to ever fix issues. The gym is messy, triped an twisted my ankle as a lazy gym goer didn't put the weight back they had used. Always weight left all over the place. Guess when you pay budget prices you get budget gyms and service. Shame really as it taints the Revo brand
Claire Gilham-Martin