https://gymnearme.net.au/backend/profiles/get_profiles?gym_id=4202&include_types=1&include_classes=1&include_features=1&include_social=1&include_memberships=1&include_offers=1&include_hours=1&include_reviews=1&include_google_place=1&include_average_review=1&return_url=1
Category
Gym

Fitness Center

Health Centre
Opening Hours
Mon: Open 24 Hours
Tue: Open 24 Hours
Wed: Open 24 Hours
Thu: Open 24 Hours
Fri: Open 24 Hours
Sat: Open 24 Hours
Sun: Open 24 Hours
Membership Plans Available at Revo Fitness - Scarborough
At Revo Fitness Scarborough, you can get access to all of their gyms and HIITFIT facilities for just $19.38 every two weeks, with no lock-in contracts or sign-up fees.
| Plan | Description | Price |
| --- | --- | --- |
| One Price for Everyone! | | $19.38 - fortnightly |
About Revo Fitness - Scarborough
Sign up online in less than 3 minutes to give yourself the chance to improve your life without constraints. We have created the most straight forward and simple membership in the fitness industry.
See what makes Revo Fitness - Scarborough the Best Gym in Town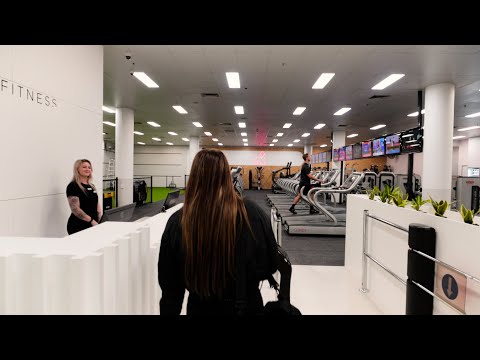 Experience the energy and community at Revo Fitness - Scarborough.
See our certified trainers in action and get a feel for the energy and community at our gym. Watch now and come experience the difference at Scarborough.
Get a feel for the lively and supportive atmosphere that sets Revo Fitness - Scarborough apart from other gyms in Scarborough
See firsthand the dedication and passion of our certified trainers as they guide and inspire members to reach their fitness goals.
Map
Enquire and view gym prices at Revo Fitness - Scarborough. No obligation to join.
Customer Reviews
Revo Fitness Scarborough is a great gym for those looking for an affordable and convenient place to work out. Customers love the 24-hour access, the friendly staff, the great selection and quantity of quality equipment, and the low cost of membership. The gym is well-stocked with everything you need for a great workout, including squat racks, lifting platforms, free-weights, and machines. Customers also appreciate the modern facilities and functional training areas, as well as the great vibe and energy of the gym. The location is also a plus, as it is right on the beach, perfect for cooling down after a workout. Overall, customers are very satisfied with their experience at Revo Fitness Scarborough and would highly recommend it to others.
Used to be a great gym but is now falling apart. The platforms are coming apart leaving random gaps, not enough bumper plates (meaning other plates are chipped from being used to deadlift etc), trying to find plates is a nightmare due to them never being put back, preloaded bars are falling apart, same as some dumbbells and if it rains it will 100% leak in the gym. Oh, and it gets MESSY, nobody cleans up their own gear and staff rarely do it. Not sure why newer gyms can have neon signs and this one can't have plates and weights in working condition. 3 stars purely because staff are nice.
Dylan James