https://gymnearme.net.au/backend/profiles/get_profiles?gym_id=4213&include_types=1&include_classes=1&include_features=1&include_social=1&include_memberships=1&include_offers=1&include_hours=1&include_reviews=1&include_google_place=1&include_average_review=1&return_url=1
Category
Gym

Fitness Center

Health Centre
Opening Hours
Mon: 06:00 - 21:00
Tue: 06:00 - 21:00
Wed: 06:00 - 21:00
Thu: 06:00 - 21:00
Fri: 06:00 - 19:00
Sat: 07:00 - 16:00
Sun: 08:00 - 16:00
Membership Plans Available at Revo Fitness - Southland
At Revo Fitness Southland Gym, you can get access to all the gyms, HIITFIT facilities, and 24/7 access for only $19.38 per fortnight, with no lock in contracts or sign up fees.
| Plan | Description | Price |
| --- | --- | --- |
| One Price for Everyone! | | $19.38 - fortnightly |
About Revo Fitness - Southland
Sign up online in less than 3 minutes to give yourself the chance to improve your life without constraints. We have created the most straight forward and simple membership in the fitness industry.
See what makes Revo Fitness - Southland the Best Gym in Town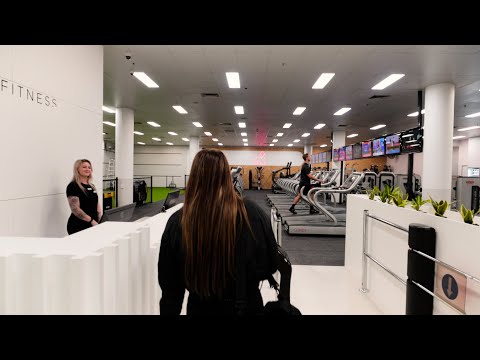 Experience the energy and community at Revo Fitness - Southland.
See our certified trainers in action and get a feel for the energy and community at our gym. Watch now and come experience the difference at Southland Gym.
Get a feel for the lively and supportive atmosphere that sets Revo Fitness - Southland apart from other gyms in Southland Gym
See firsthand the dedication and passion of our certified trainers as they guide and inspire members to reach their fitness goals.
Map
Enquire and view gym prices at Revo Fitness - Southland. No obligation to join.
Customer Reviews
Revo Fitness Southland Gym is a great place to work out and get fit. Customers love the friendly staff, the spacious and well-equipped facilities, and the affordable price. The staff are always willing to help and make sure everyone enjoys their workout. The gym has a wide range of cardio equipment, plus plenty of benches and other machines to help you reach your fitness goals. The massage chair is a great bonus, and the hot showers are a nice touch. The opening hours are convenient and there is plenty of parking available.
Customers also appreciate the low cost of membership, which is one of the lowest in the area. They also appreciate the down-to-earth atmosphere and the fact that everyone is treated like family. The staff are friendly and helpful, and they go out of their way to make sure everyone is comfortable.
The gym has been praised for its cleanliness and the wide range of equipment available. However, some customers have complained about the lack of professional management and invoicing system. There have also been reports of billing customers for extended periods of time despite them having requested cancellation. Despite this, customers have praised the friendly staff and the great atmosphere, and many have recommended the gym to others.
I've been with this gym for nearly a year now, and I didn't have my gym key for 3 weeks because it's on my car keys and that's with insurance, I told the gym staff(Jen) and she suddenly gave me very bad attitude and disrespected me saying she didn't care, she then said to me she would terminate my gym membership. I would consider new staff as this attitude is unacceptable in a workplace
Fynn
Friendly staff, but bad management and invoicing system. Staffs are extremely friendly and some even went out of their way. However the manager/management are not exactly friendly. With the recent changes due to change of ownership and membership, there are suppose to be a cooling off period of 30 days without extra charges, this is not the case. I have informed a staff on the 4/3/22 that I will be leaving soon as I am moving away. The staff promised and have added notes in the system to stop invoicing by 18/3/22. However this still came out of my account on 21/3/22. I have attempted to bring to this to the manager's attention, however despite some cosmetic replies no action was taken to reverse this. In terms of equipment, there are pretty standard plus a bit more for low-mid level gym-lover, however serious gym goers and those who prefer not to be mess up by charges should think twice. In terms of cost, this is as cheap as they come, hence the two stars. But do expect the poor treatment if you choose to leave the gym - you will be charge regardless. While $19.99 isn't exactly a back breaking amount, this is about principle.
Paul Chow
My son worked here several months ago and was underpaid. Management ignorantly and arrogantly denied this until the Fair Work Ombudsman stepped in and told them that he should be back paid accordingly. He was also harassed for enquiring about the underpayment and other basic workplace rights that he was denied. Management either have no clue or they deliberately choose to underpay and mistreat their staff, either way this is unacceptable as any decent management would and should know better! No young worker or any worker for that matter, should have to endure such unscrupulous treatment from unethical and uneducated management that clearly should not be working in these roles when they don't know what they are doing and lack any ounce of integrity!! If the owners are hopeful of achieving any success they should seriously consider replacing those responsible!! Sure the memberships might be quite reasonable however this is clearly at the detriment of their staff! The whole environment of this gym has an extremely unprofessional flavour and I would suggest that any person with a moral compass should avoid supporting a place like this, with their existing management at all costs. As a former member, I now have an understanding as to why their competition is far more popular!!!
TeeVee