https://gymnearme.net.au/backend/profiles/get_profiles?gym_id=4221&include_types=1&include_classes=1&include_features=1&include_social=1&include_memberships=1&include_offers=1&include_hours=1&include_reviews=1&include_google_place=1&include_average_review=1&return_url=1
Category
Gym

Fitness Center

Health Centre
Opening Hours
Mon: Open 24 Hours
Tue: Open 24 Hours
Wed: Open 24 Hours
Thu: Open 24 Hours
Fri: Open 24 Hours
Sat: Open 24 Hours
Sun: Open 24 Hours
Membership Plans Available at Snap Fitness 24/7 Ascot Vale
For $33.90 per fortnight, you can join Snap Fitness Ascot Vale and have access to all Snap Fitness Clubs, 24/7 access, and classes included (at participating clubs) with no lock in contract.
| Plan | Description | Price |
| --- | --- | --- |
| Month to Month Membership | | $33.90 - fortnightly |
About Snap Fitness 24/7 Ascot Vale
Join Snap Fitness 24/7 gym in Hong Kong and get unlimited access to over 2,500 Snap Fitness centres worldwide! Month-to-month payment, no fixed term contract. Learn more!
Welcome to Snap Fitness Ascot Vale! We're here for you 24/7 to help you move your body and your mood; with a strong member community; and a super supportive team. Members get access to the best range of cardio, strength, and functional training equipment; free classes, personal training; plus a member app to help set your own goals and track your progress. Call or click today to learn more and join the Snap Fitness community, or come see us in club! Visit our website to see staffed hours.
See what makes Snap Fitness 24/7 Ascot Vale the Best Gym in Town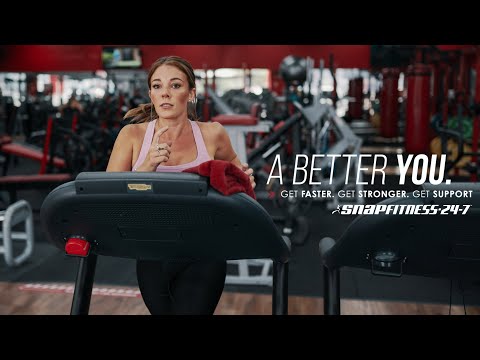 Experience the energy and community at Snap Fitness 24/7 Ascot Vale.
See our certified trainers in action and get a feel for the energy and community at our gym. Watch now and come experience the difference at Travancore.
Get a feel for the lively and supportive atmosphere that sets Snap Fitness 24/7 Ascot Vale apart from other gyms in Travancore
See firsthand the dedication and passion of our certified trainers as they guide and inspire members to reach their fitness goals.
Map
Enquire and view gym prices at Snap Fitness 24/7 Ascot Vale. No obligation to join.
Customer Reviews
Snap Fitness Ascot Vale is an amazing gym that has something for everyone. Customers love the spacious and well-equipped facilities, the friendly and helpful staff, and the great music played by the crowd DJ. The gym has a wide range of equipment, including treadmills, squat racks, and muscle-building machines, as well as a boxing gym and a stretching area. The manager is very friendly and the staff are always willing to offer advice and support. The gym also has a creche, making it a great option for parents. Customers also appreciate the Dual Membership option and the fact that the gym is much cheaper than other gyms in the area. The atmosphere is welcoming and the staff are genuinely interested in helping customers reach their fitness goals. Overall, customers are extremely satisfied with their experience at Snap Fitness Ascot Vale and highly recommend it to others.
Best Gym I have ever had. This gym has fantastic equipment and the cleaning team is great it's always spotless and makes it so pleasant for a workout. However the best thing about this gym is the staff. Everyone is so nice, friendly and welcoming makes going to the gym an all round better experience. Keegan and Paige are especially great
James Macleod
What an awesome gym. I felt at home from the moment I started training. Lots of equipment. They have everything. Lots of space. No weaving and side-stepping around machines. Excellent facilities. Great staff. Even the crowd DJ played great music. Well done team. This has to be the best Snap I've ever been to.... and I've been to lots.
: D
Finally, a gym that has a huge open space and offers SO much! There is all the equipment you need, a boxing gym, a huge stretching area and the bonus is you have an incredible change room area. I can even come here with my friend who has a new baby because they have a daycare! I've finally been able to get out of a locked in contract at another gym who were taking my money and not offering me a friendly place to workout. So glad I finally made the change. Keegan and all staff were extremely welcoming, knowledgeable and understanding from the first moment I got in contact with Snap AV. Looking forward to starting a new program this Spring!
jacinta scott
It's absolutely 100% the spot to be if you're still trying to lose them lockdown pounds. The homies are keen to see you smash your goals but are still the kind of people you could see yourself having a coffee or a beer with. There's like 12 squat racks so even at peak hour you can get a lift in without any hassle. Pretty much all muscle groups are covered (unless you're way into MMA and want that neck trainer in which case bring your own!) This spot is great for people with messed up schedules, no schedules, people who don't buy into the toxic fringe of gymbro culture, people starting their fitness journey, people getting back into fitness, people intimidated by gyms and weights, and people who don't have like $400 to join a different gym. Yo, this place is so much cheaper than other spots I've trialled out. I've seen some spots go like $250 for 10 visits, and that's a lot to drop on a newcomer! I can probably tell you that this gym charges a lot less for the exact same thing. But if you wanna know specifics you'll have to see for yourself! Mention my name to Keegan, Alice, Keenan, or Paige and get a free confused look and a laugh! Pictured: my first workout at Snap Fitness Ascot Vale.
Ra Ngatira