https://gymnearme.net.au/backend/profiles/get_profiles?gym_id=4225&include_types=1&include_classes=1&include_features=1&include_social=1&include_memberships=1&include_offers=1&include_hours=1&include_reviews=1&include_google_place=1&include_average_review=1&return_url=1
Category
Gym

Fitness Center

Health Centre
Opening Hours
Mon: Open 24 Hours
Tue: Open 24 Hours
Wed: Open 24 Hours
Thu: Open 24 Hours
Fri: Open 24 Hours
Sat: Open 24 Hours
Sun: Open 24 Hours
Membership Plans Available at Snap Fitness 24/7 Bathurst
For $37.15 per fortnight, you can join Snap Fitness Bathurst and have access to all Snap Fitness Clubs, 24/7 access, and classes included (at participating clubs).
| Plan | Description | Price |
| --- | --- | --- |
| Month to Month Membership | | $37.15 - fortnightly |
About Snap Fitness 24/7 Bathurst
Join Snap Fitness 24/7 gym in Hong Kong and get unlimited access to over 2,500 Snap Fitness centres worldwide! Month-to-month payment, no fixed term contract. Learn more!
Welcome to Snap Fitness Bathurst! We're here for you 24/7 to help you move your body and your mood; with a strong member community; and a super supportive team. Members get access to the best range of cardio, strength, and functional training equipment; free classes, personal training; plus a member app to help set your own goals and track your progress. Call or click today to learn more and join the Snap Fitness community, or come see us in club! Visit our website to see staffed hours.
See what makes Snap Fitness 24/7 Bathurst the Best Gym in Town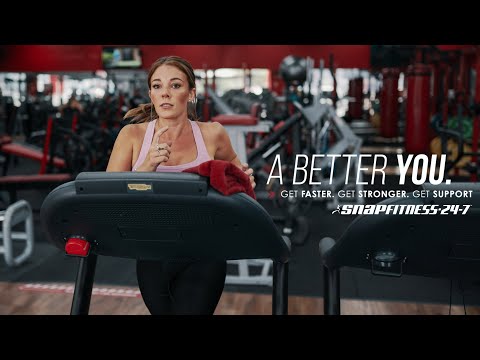 Experience the energy and community at Snap Fitness 24/7 Bathurst.
See our certified trainers in action and get a feel for the energy and community at our gym. Watch now and come experience the difference at Bathurst.
Get a feel for the lively and supportive atmosphere that sets Snap Fitness 24/7 Bathurst apart from other gyms in Bathurst
See firsthand the dedication and passion of our certified trainers as they guide and inspire members to reach their fitness goals.
Map
Enquire and view gym prices at Snap Fitness 24/7 Bathurst. No obligation to join.
Customer Reviews
Snap Fitness Bathurst is a great gym that offers a wide range of facilities and features to its members. Customers love the 24/7 availability of the gym, which allows them to exercise whenever they feel like it. The gym is spacious and well-equipped, with plenty of machines and options for any training modality and fitness level. The staff are friendly and welcoming, and always willing to help and provide advice. The club manager, Mikayla, is especially praised for her friendly and helpful attitude.
The atmosphere at Snap Fitness Bathurst is also highly praised by customers. They feel welcomed and comfortable in the gym, and appreciate the non-judgemental environment. The gym also organises social events for its members, which is a great way to build a sense of community. The crèche is also a great feature, allowing parents to get their workout done while their children are being minded.
Overall, customers are extremely happy with their experience at Snap Fitness Bathurst. They love the friendly atmosphere, the helpful staff, the wide range of equipment, and the 24/7 availability of the gym. They also appreciate the social events and the crèche, which makes it easier for parents to get their workout done.
After being a member of other gyms previously, I can honestly say that Snap Fitness made me feel welcome from day one. All members of the gym are one big family, it doesn't matter if you have been training for years or have recently joined, every member makes you feel welcome. It's the only gym I have attended that organises social events for its members. The gym is spacious with all the equipment needed for a comprehensive workout. The staff are super friendly and are always up for a chat and a laugh.
Andrew O'Leary
Been coming to Snap Fitness for over a year now and I have nothing but positive things to express about the club. The staff here are absolutely amazing and have been a key motive to work hard as well as the other incredible members. I would highly recommend everyone to join the experience.
Bradley Vella
I shopped around a bit first to see where I was comfortable because to be honest, walking into somewhere that you're not used to is intimidating. I wore my big girl pants and went by myself for the first time.. the QR codes were amazing for someone who knows nothing, the club manager was so helpful & the PT booked me in so fast despite being busy. I appreciate that I don't feel completely lost walking into a new place. Thank you so much for helping me
Courtney Kelly