https://gymnearme.net.au/backend/profiles/get_profiles?gym_id=4231&include_types=1&include_classes=1&include_features=1&include_social=1&include_memberships=1&include_offers=1&include_hours=1&include_reviews=1&include_google_place=1&include_average_review=1&return_url=1
Category
Gym

Fitness Center

Health Centre
Classes
Dance

Circuit

HIIT

Yoga

Pilates

Zumba

Spin

Boxing

Martial Arts
Opening Hours
Mon: Open 24 Hours
Tue: Open 24 Hours
Wed: Open 24 Hours
Thu: Open 24 Hours
Fri: Open 24 Hours
Sat: Open 24 Hours
Sun: Open 24 Hours
Membership Plans Available at Snap Fitness 24/7 Berwick
For $35.15 per fortnight, you can join Snap Fitness Berwick and have access to all Snap Fitness Clubs, 24/7 access, and classes included (at participating clubs).
| Plan | Description | Price |
| --- | --- | --- |
| Month to Month Membership | | $35.15 - fortnightly |
About Snap Fitness 24/7 Berwick
Join Snap Fitness 24/7 gym in Hong Kong and get unlimited access to over 2,500 Snap Fitness centres worldwide! Month-to-month payment, no fixed term contract. Learn more!
Welcome to Snap Fitness Berwick! We're here for you 24/7 to help you move your body and your mood; with a strong member community; and a super supportive team. Members get access to the best range of cardio, strength, and functional training equipment; free classes, personal training; plus a member app to help set your own goals and track your progress. Call or click today to learn more and join the Snap Fitness community, or come see us in club! Visit our website to see staffed hours.
See what makes Snap Fitness 24/7 Berwick the Best Gym in Town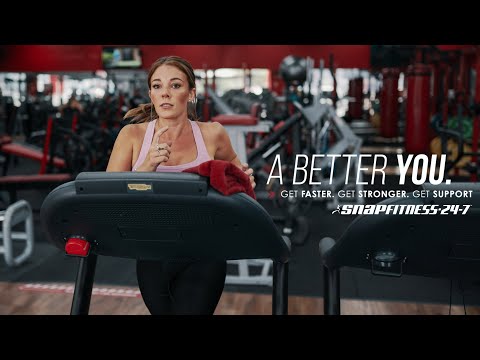 Experience the energy and community at Snap Fitness 24/7 Berwick.
See our certified trainers in action and get a feel for the energy and community at our gym. Watch now and come experience the difference at Berwick.
Get a feel for the lively and supportive atmosphere that sets Snap Fitness 24/7 Berwick apart from other gyms in Berwick
See firsthand the dedication and passion of our certified trainers as they guide and inspire members to reach their fitness goals.
Map
Enquire and view gym prices at Snap Fitness 24/7 Berwick. No obligation to join.
Customer Reviews
Snap Fitness Berwick is a fantastic gym that offers a great range of facilities and features to its members. The gym is well-equipped with a wide variety of equipment, from weights to cardio machines, and is always kept clean and tidy. The staff are friendly and welcoming, and the manager, Shane, is always on hand to help out and ensure that everyone is feeling comfortable and safe.
The atmosphere at Snap Fitness Berwick is incredibly positive and inclusive, with members of all ages, body shapes and fitness levels feeling welcome. The staff are always willing to help out and answer any questions, and the personal trainers are great at targeting programs to individual needs.
The gym is open 24/7, making it incredibly convenient for members to fit their workouts into their existing commitments. Customers have praised the gym for its friendly atmosphere, helpful staff, clean facilities and great range of equipment. They have also commented on the professionalism of the staff and the manager, Shane, who goes the extra mile to make sure that everyone is feeling comfortable and safe.
This is by far one of the best gyms I've been to. It's proximity to Berwick Main is perfect. Shane and Satbir and great people and make sure everyone at the gym is feeling comfortable no matter how new they are to the environment. My interactions with both have been great and I've always been able to get help if needed. The equipment is great and almost has everything you need for a perfect workout. The facilities inside are clean and Shane goes the extra mile to make sure things are left clean and functional. Would highly recommend this gym if you are from the Berwick surrounds.
hasini vasudevan