https://gymnearme.net.au/backend/profiles/get_profiles?gym_id=4240&include_types=1&include_classes=1&include_features=1&include_social=1&include_memberships=1&include_offers=1&include_hours=1&include_reviews=1&include_google_place=1&include_average_review=1&return_url=1
Category
Gym

Fitness Center

Health Centre
Classes
Yoga

Spin

Zumba

Group Classes
Opening Hours
Mon: Open 24 Hours
Tue: Open 24 Hours
Wed: Open 24 Hours
Thu: Open 24 Hours
Fri: Open 24 Hours
Sat: Open 24 Hours
Sun: Open 24 Hours
Membership Plans Available at Snap Fitness 24/7 Buranda
At Snap Fitness Buranda, you can get a month to month membership with no lock in contract, 24/7 access to all Snap Fitness Clubs, and classes included (at participating clubs) for $43.15 per fortnight.
| Plan | Description | Price |
| --- | --- | --- |
| Month to Month Membership | | $43.15 - fortnightly |
About Snap Fitness 24/7 Buranda
Join Snap Fitness 24/7 gym in Hong Kong and get unlimited access to over 2,500 Snap Fitness centres worldwide! Month-to-month payment, no fixed term contract. Learn more!
Welcome to Snap Fitness Buranda! We're here for you 24/7 to help you move your body and your mood; with a strong member community; and a super supportive team. Members get access to the best range of cardio, strength, and functional training equipment; free classes, personal training; plus a member app to help set your own goals and track your progress. Call or click today to learn more and join the Snap Fitness community, or come see us in club! Visit our website to see staffed hours.
See what makes Snap Fitness 24/7 Buranda the Best Gym in Town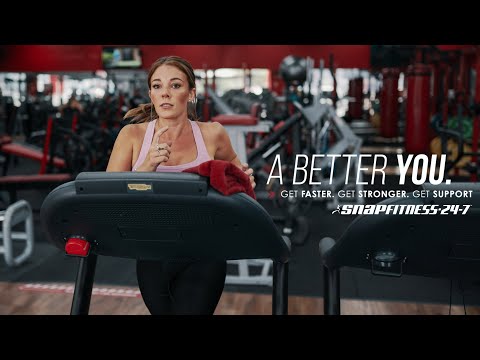 Experience the energy and community at Snap Fitness 24/7 Buranda.
See our certified trainers in action and get a feel for the energy and community at our gym. Watch now and come experience the difference at Woolloongabba.
Get a feel for the lively and supportive atmosphere that sets Snap Fitness 24/7 Buranda apart from other gyms in Woolloongabba
See firsthand the dedication and passion of our certified trainers as they guide and inspire members to reach their fitness goals.
Map
Enquire and view gym prices at Snap Fitness 24/7 Buranda. No obligation to join.
Customer Reviews
Snap Fitness Buranda is a great gym that offers a wide range of facilities and features to its customers. Customers love the friendly and helpful staff, the variety of classes, the modern and well-maintained equipment, and the 24/7 access. The gym is spacious and has plenty of room for everyone, and the staff are always willing to help and give advice. Customers also appreciate the cleanliness of the gym and the fact that it is well-equipped with the latest machines. The manager, Pete, is also highly praised for his friendly and helpful attitude.
The gym also offers personal training options and exercise protocols, as well as a great selection of classes. Customers also appreciate the convenient parking and the fact that the gym is open 24/7. The Snap Fitness app is also a great way to track progress and stay motivated.
Overall, customers are very happy with Snap Fitness Buranda and highly recommend it to anyone looking for a great gym. The staff are friendly and helpful, the equipment is modern and well-maintained, and the classes are varied and enjoyable. The 24/7 access and convenient parking make it even more appealing.
I've been training here properly for around 6 months and I've had incredible progress. With so much help whenever I needed it from any staff member no matter if they were on their shift or in the non staffed hours working out they were always willing to help and give tips. When I first started my form was terrible - almost immediately a staff member came over and showed me correct technique and tips for growing my body. Also the people that work out here are so incredibly accepting and kind. As someone who was super nervous and scarred to start at the gym, the entire place made me feel at home. And now after 6 months, it's like my second home.
Ethan Hackett
Big gym with lots of equipment, however several machines are always out of order (broken) on any given day. Always dirty with plastic bottles and rags left on the floor for sometimes days at a time... Some staff use 2-3 machines at a time without towels and don't wipe down after (even throughout peak Covid-19 times). Edit: Another day, another 2 more machines broken. Edit #2: Brisbane still has a broad mask rule for Covid-19, yet some staff still walking around & interacting with clients without wearing a mask... unbelievable. Still rubbish/ wipes / old masks left lying around the place...
James Barber