https://gymnearme.net.au/backend/profiles/get_profiles?gym_id=4260&include_types=1&include_classes=1&include_features=1&include_social=1&include_memberships=1&include_offers=1&include_hours=1&include_reviews=1&include_google_place=1&include_average_review=1&return_url=1
Category
Gym

Fitness Center

Health Centre
Classes
Dance

Circuit

HIIT

Yoga

Pilates

Zumba

Spin

Boxing

Martial Arts
Opening Hours
Mon: Open 24 Hours
Tue: Open 24 Hours
Wed: Open 24 Hours
Thu: Open 24 Hours
Fri: Open 24 Hours
Sat: Open 24 Hours
Sun: Open 24 Hours
Membership Plans Available at Snap Fitness 24/7 Claremont
For $35.90 per fortnight, you can join Snap Fitness Claremont and have access to all Snap Fitness Clubs, 24/7 access, and classes included (at participating clubs).
| Plan | Description | Price |
| --- | --- | --- |
| Month to Month Membership | | $35.90 - fortnightly |
About Snap Fitness 24/7 Claremont
Join Snap Fitness 24/7 gym in Hong Kong and get unlimited access to over 2,500 Snap Fitness centres worldwide! Month-to-month payment, no fixed term contract. Learn more!
Welcome to Snap Fitness Claremont! We're here for you 24/7 to help you move your body and your mood; with a strong member community; and a super supportive team. Members get access to the best range of cardio, strength, and functional training equipment; free classes, personal training; plus a member app to help set your own goals and track your progress. Call or click today to learn more and join the Snap Fitness community, or come see us in club! Visit our website to see staffed hours.
See what makes Snap Fitness 24/7 Claremont the Best Gym in Town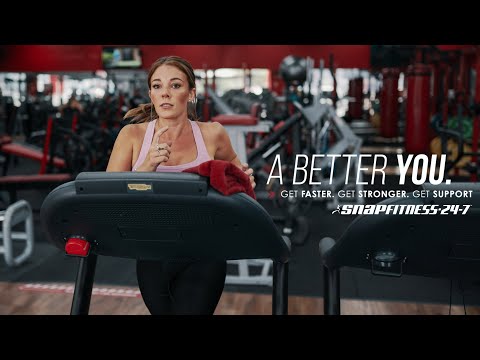 Experience the energy and community at Snap Fitness 24/7 Claremont.
See our certified trainers in action and get a feel for the energy and community at our gym. Watch now and come experience the difference at Claremont.
Get a feel for the lively and supportive atmosphere that sets Snap Fitness 24/7 Claremont apart from other gyms in Claremont
See firsthand the dedication and passion of our certified trainers as they guide and inspire members to reach their fitness goals.
Map
Enquire and view gym prices at Snap Fitness 24/7 Claremont. No obligation to join.
Customer Reviews
Snap Fitness Claremont is an amazing gym that offers a great atmosphere and a wide range of facilities and equipment. Customers love the friendly and knowledgeable staff, the clean and welcoming environment, and the helpful and considerate club manager, Lawrence. Customers also appreciate the spaciousness of the gym, the variety of machines and equipment, and the fact that they can access the gym at any time. The gym also has a great community vibe, with friendly staff and plenty of activities and competitions. Customers also appreciate the fact that the gym is close to public transport and that the staff are always willing to help with any questions or issues. Overall, customers are extremely satisfied with their experience at Snap Fitness Claremont and highly recommend it to anyone looking to improve their fitness.
Coming to Snap Fitness in Claremont has been a brilliant experience for me. The manager, Lawrence, has been so helpful to me since day dot, and has put a smile on my face every time I come in. I've also been really inspired to start personal training because of Phil's (the PT) approach to training and support. Both Lawrence and Phil have created a gym culture that is safe, fun, and motivating; I drive 20 minutes to come to this club primarily because of the two of them.
Indi Bullman
Started at snap a few months ago now and couldn't of have a better experience so far. Gym is always in immaculate condition, everyone there is respectful and polite, management (Lawrence) is fantastic and always happy to help with anything! Couldn't recommend This gym more to anyone who is thinking of joining one. 10/10 on all fronts
Ali Parker
Joined Snap fitness about a month ago now and I honestly would never consider moving. I've tried multiple gyms previously and Snap exceeds all expectations. A lovely clean and welcoming environment that makes me excited to work out. The manager Lawrence is super helpful and is always there to assist with any questions or issues you might have. Can't recommend Snap enough.
Emma Zampatti
I attend Claremont Snap Fitness. I have found it to be an excellent gym. The gear is new with a wide range. Cleaning and sanitisation is a high priority. The attending gym front desk instructor/manager Lawrence is knowledgeable and more than willing to assist in my workout regime. This is now my fifth week and I am enjoying it greatly. I recommend the gym to anyone contemplating joining. Ken
Ken Bell