https://gymnearme.net.au/backend/profiles/get_profiles?gym_id=4268&include_types=1&include_classes=1&include_features=1&include_social=1&include_memberships=1&include_offers=1&include_hours=1&include_reviews=1&include_google_place=1&include_average_review=1&return_url=1
Category
Gym

Fitness Center

Health Centre
Opening Hours
Mon: Open 24 Hours
Tue: Open 24 Hours
Wed: Open 24 Hours
Thu: Open 24 Hours
Fri: Open 24 Hours
Sat: Open 24 Hours
Sun: Open 24 Hours
Membership Plans Available at Snap Fitness 24/7 Cranbourne West
For $37.15 per fortnight, you can join Snap Fitness Cranbourne West and have access to all Snap Fitness Clubs, 24/7, with no lock in contract and classes included at participating clubs.
| Plan | Description | Price |
| --- | --- | --- |
| Month to Month Membership | | $37.15 - fortnightly |
About Snap Fitness 24/7 Cranbourne West
Join Snap Fitness 24/7 gym in Hong Kong and get unlimited access to over 2,500 Snap Fitness centres worldwide! Month-to-month payment, no fixed term contract. Learn more!
Welcome to Snap Fitness Cranbourne West! We're here for you 24/7 to help you move your body and your mood; with a strong member community; and a super supportive team. Members get access to the best range of cardio, strength, and functional training equipment; free classes, personal training; plus a member app to help set your own goals and track your progress. Call or click today to learn more and join the Snap Fitness community, or come see us in club! Visit our website to see staffed hours.
See what makes Snap Fitness 24/7 Cranbourne West the Best Gym in Town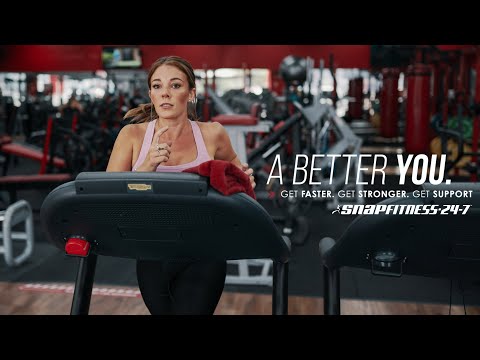 Experience the energy and community at Snap Fitness 24/7 Cranbourne West.
See our certified trainers in action and get a feel for the energy and community at our gym. Watch now and come experience the difference at Cranbourne West.
Get a feel for the lively and supportive atmosphere that sets Snap Fitness 24/7 Cranbourne West apart from other gyms in Cranbourne West
See firsthand the dedication and passion of our certified trainers as they guide and inspire members to reach their fitness goals.
Map
Enquire and view gym prices at Snap Fitness 24/7 Cranbourne West. No obligation to join.
Customer Reviews
Snap Fitness Cranbourne West is an amazing gym that has something for everyone. From the moment you walk in, you are welcomed by friendly staff and a great atmosphere. The gym is always kept clean and has top of the range equipment, with a great range of classes and personal training options. The staff are incredibly knowledgeable and helpful, and the trainers are always willing to help with techniques and provide motivation. The gym also has a great community spirit, with members forming strong friendships and supporting each other to reach their goals.
The reviews for Snap Fitness Cranbourne West are overwhelmingly positive, with customers praising the staff, the atmosphere, the equipment, the classes, and the personal training options. Customers have also commented on the great value for money, the cleanliness of the gym, and the community spirit. Many customers have said that they have achieved their goals since joining the gym, and that they have made some wonderful friends.
Overall, Snap Fitness Cranbourne West is an amazing gym that provides a great atmosphere, top of the range equipment, and knowledgeable staff. It is a great place to make friends, get fit, and reach your goals. Highly recommended!